Within the Goals page, you can filter your data by different attributes to view the goals you want within your org. From here, you can save the view so you can quickly come back and reference the filtered set of goals.
Create a Saved View
Step 1: Navigate to the Goals homepage by clicking on the target icon within the discovery navigation.
Step 2: Enter the desired filter starting point from your Filters list.
Step 3: Add or remove the desired filters using the Filters dropdown menu.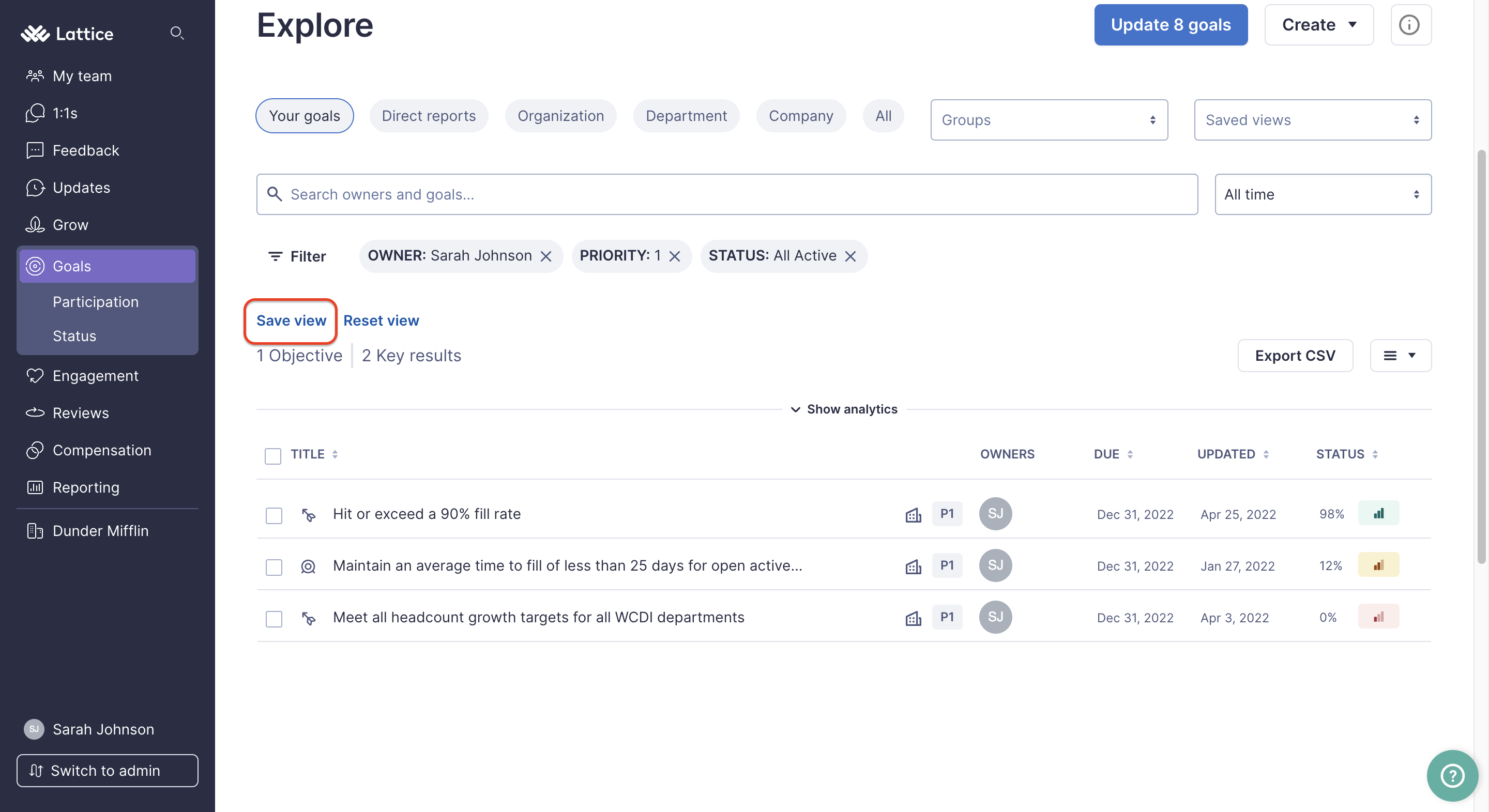 Step 4: Select Save view.
Step 5: A popup modal will appear ––– Give your view a name.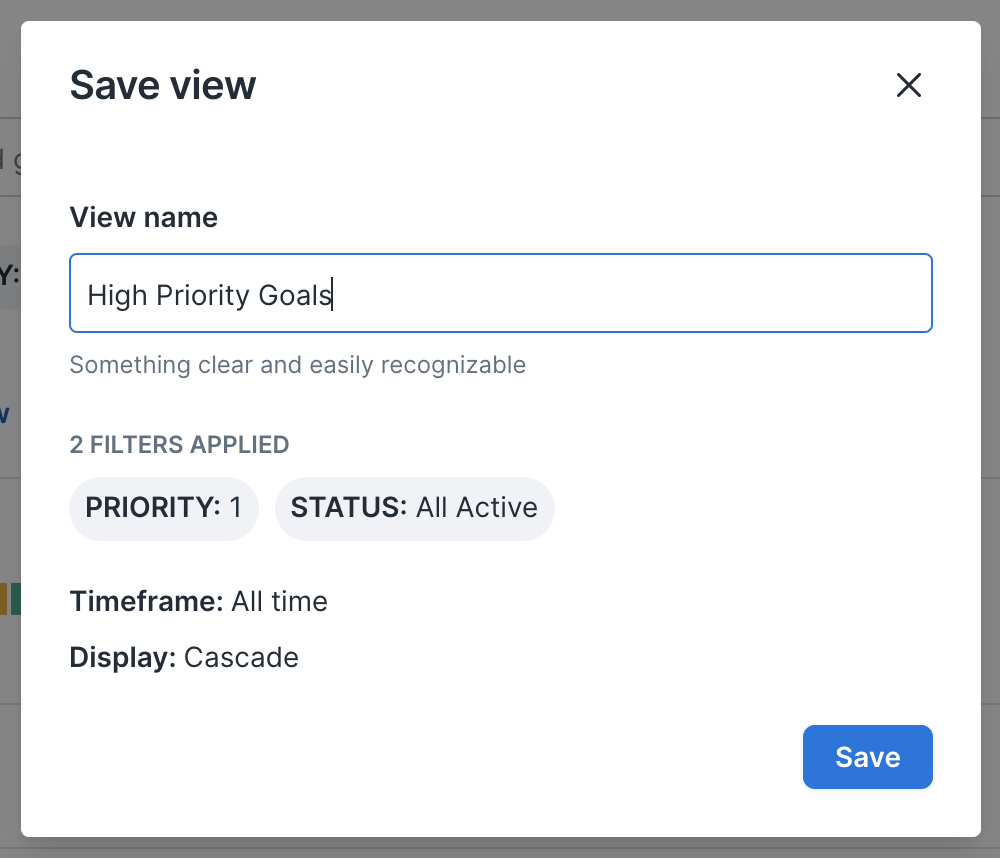 Step 5: Click Save.
Once you have created your view, you can access it under the Saved Views dropdown menu within the Goals page.