View all competencies used in track templates in one place
In the Competency Library, admins will be able to quickly explore and view across functions and use them to inform your tracks.
To access the Competency Library, follow the steps below:
1. Navigate to your Admin page in the bottom left of your navigation panel.
2. In the Grow section of the secondary navigation, click on the Competencies page.
3. Click into Library.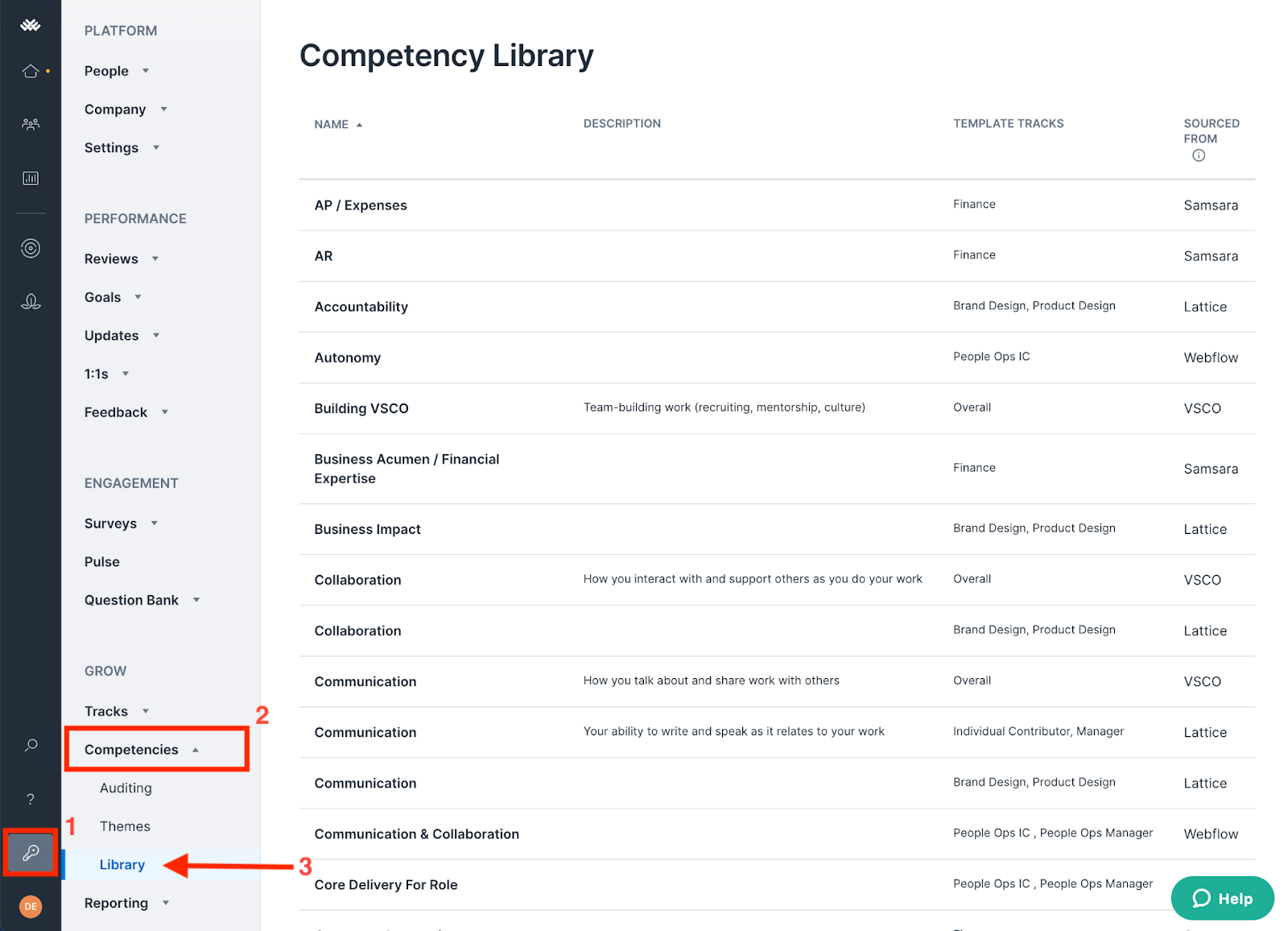 Clicking on a competency here will open a window where admins can see that competency's levels and expectations.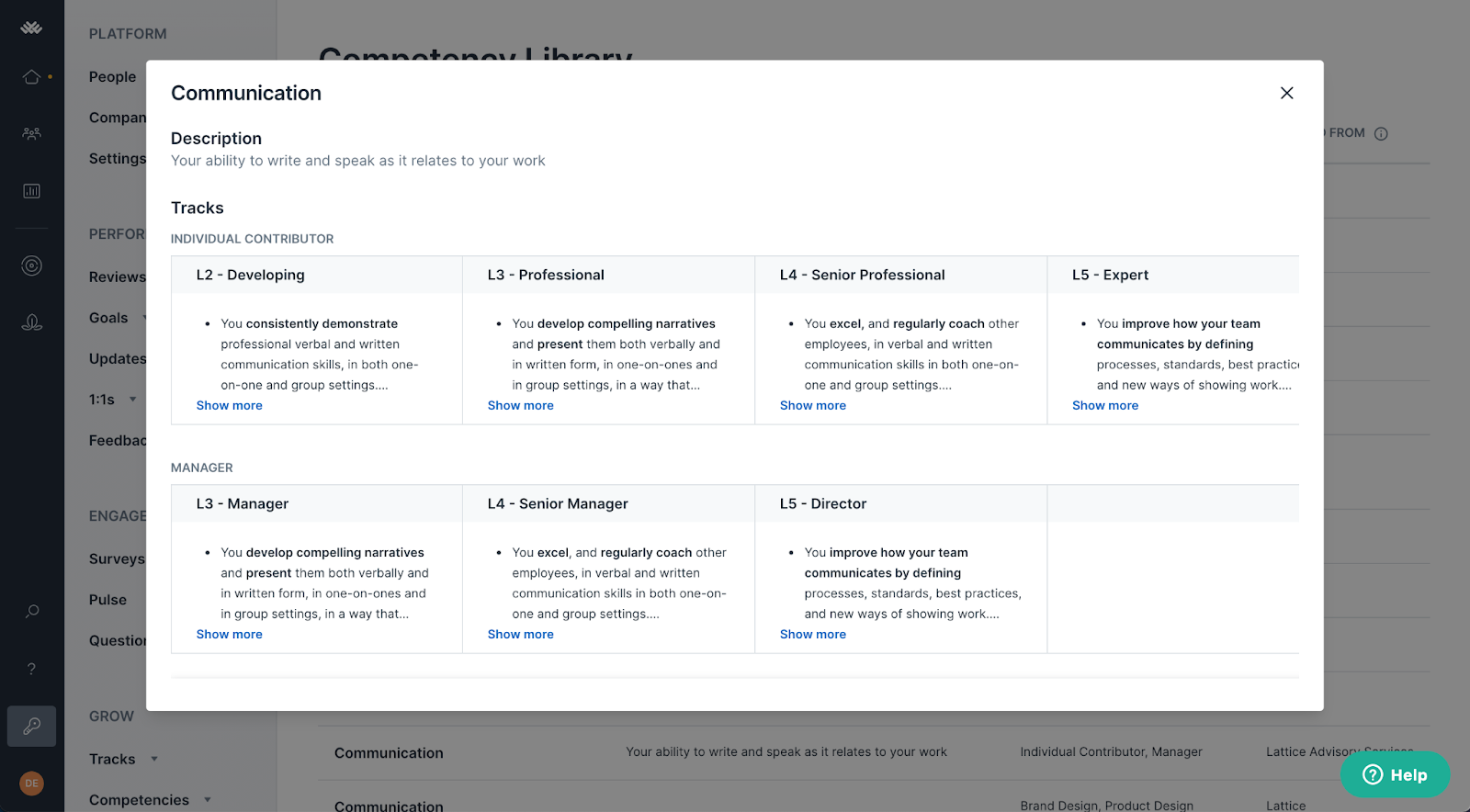 Please note: Competencies can't be added to tracks from the library on this screen. However, you can add Library competencies directly from the track. Learn more in Creating Tracks.