View all competencies used in track templates in one place
In the Competency Library, admins can quickly explore sourced competency examples from our team, our customers, and anonymous sources within the Lattice community. To help you start developing your career framework, the library includes competencies from our Track Templates that you can use within your own tracks.
Before you start
Competencies can't be added to tracks from the library on this page. However, you can add Library competencies directly within the track. Learn more in Creating Tracks.
Accessing the Competency Library
Navigate to Admin > Competencies > Library.
Clicking on a competency will open a window where you can see the competency's levels and expectations.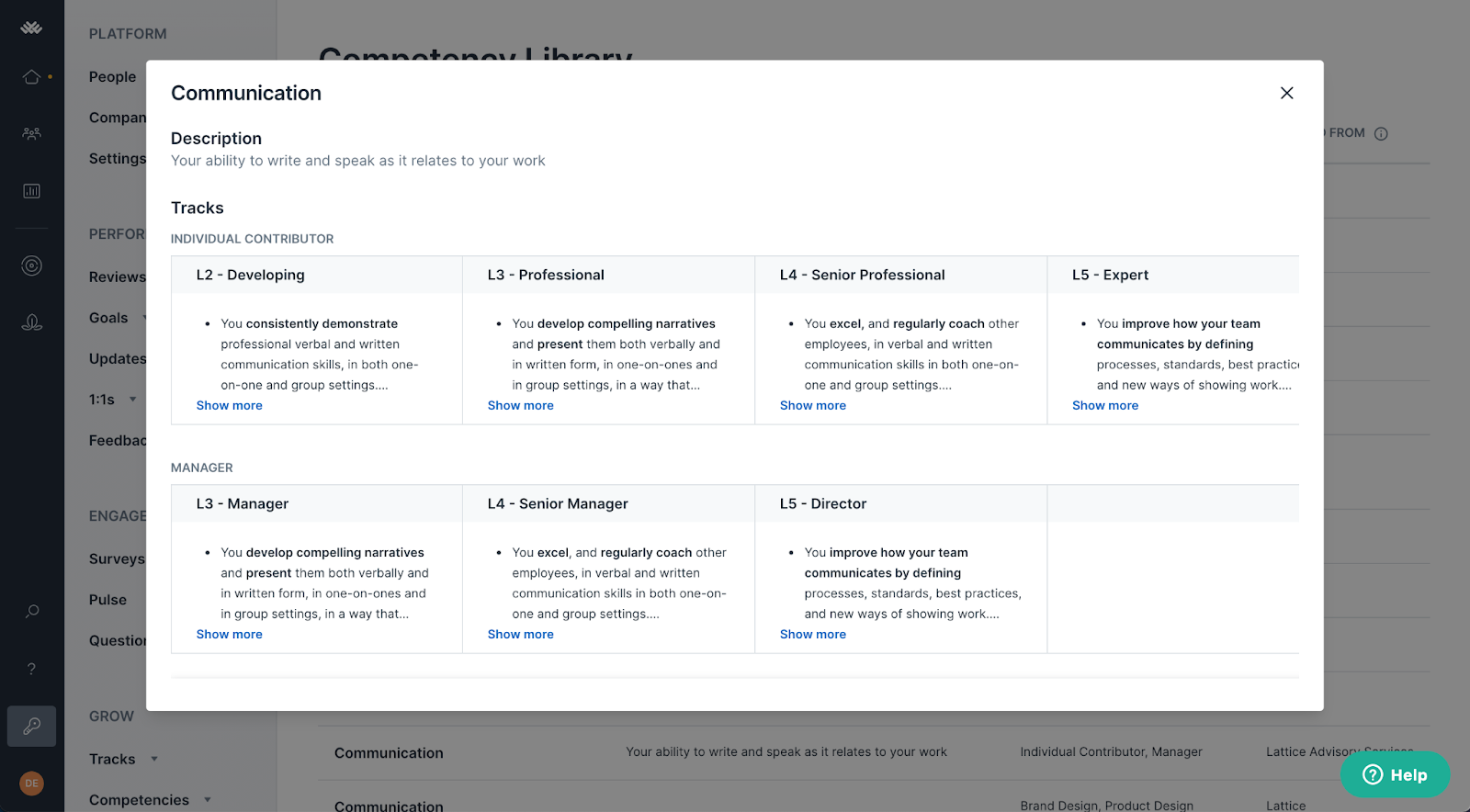 The library includes the following information on each competency:
Name
Description
Template tracks the competency belongs to
The Lattice community source