How to limit which direct reports review their managers by tenure.
When you enable Direct Report (Upward Feedback) templates in a Review, Lattice will automatically assign the reviewers based upon your org chart. If a manager is included as a reviewee, all of their direct reports will be tasked with writing a review about them.
If you don't want new employees to write reviews about managers, you can exclude recent hires from providing an upward review about their managers based upon their "Start date" user attribute. To do so, please refer to the steps below:
Before you start
Please note, direct reports do not need to be included in the cycle as reviewees in order to be assigned as reviewers.
Restricting Reviewers by Start Date
Step 1: Navigate to the Admin page > Reviews > Auditing.
Step 2: Select to Create cycle.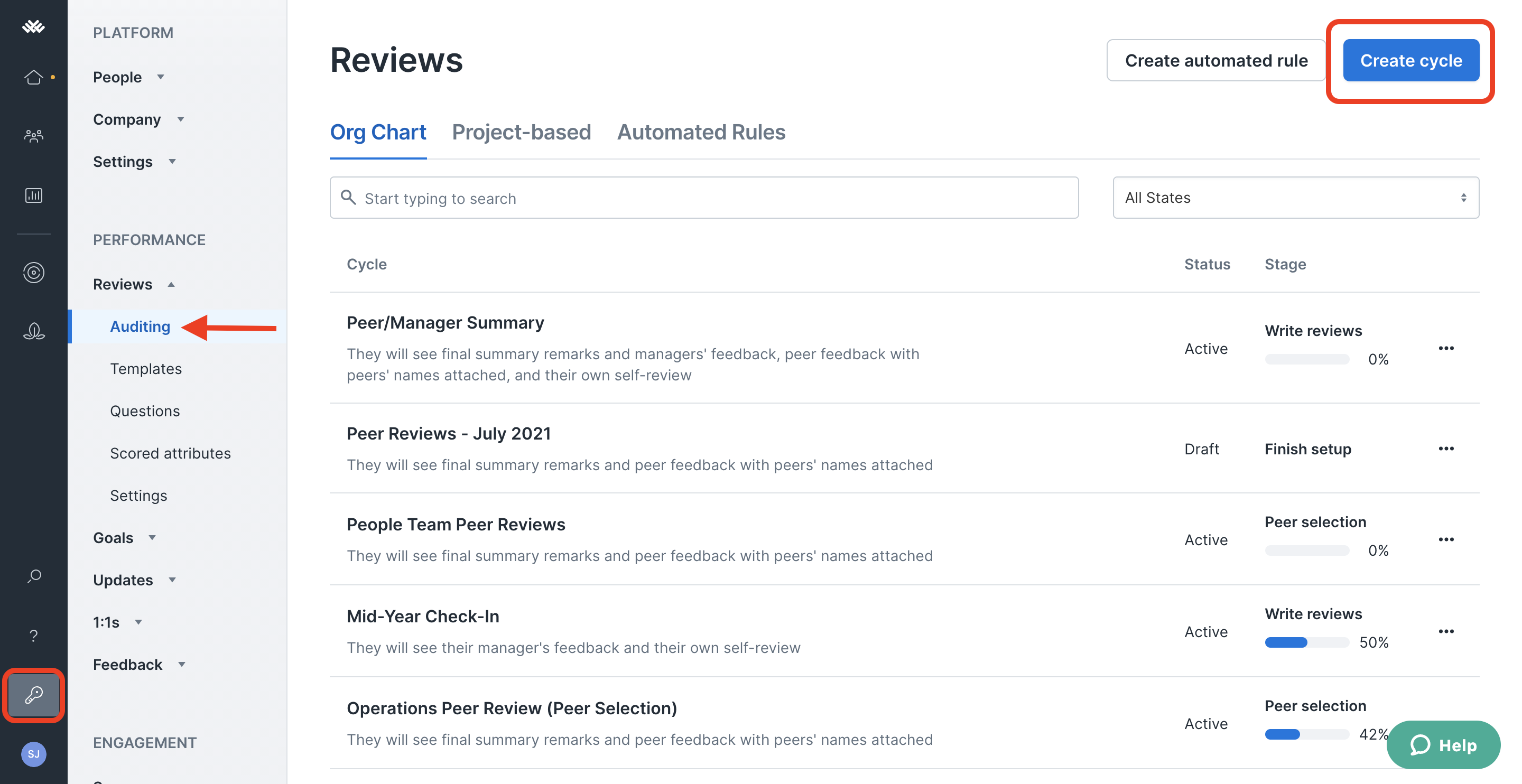 Step 3: In the Setup, navigate to the Reviewers section, toggle on Upward Feedback and assign a template in the drop-down menu that appears. Select to Save & continue.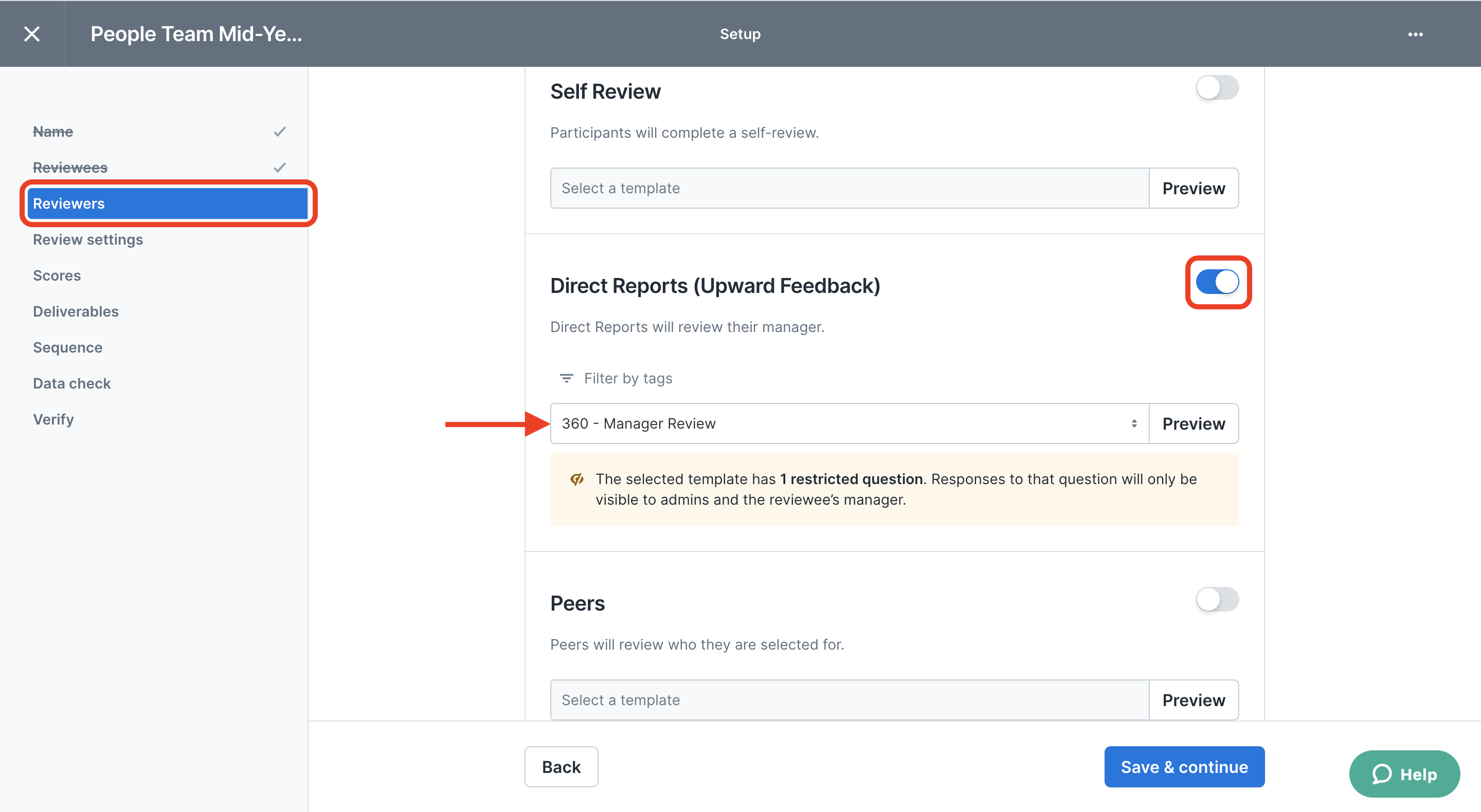 Step 4: In the Review settings section, check the box to Only allow reports to give feedback... beneath the Upward reviews heading.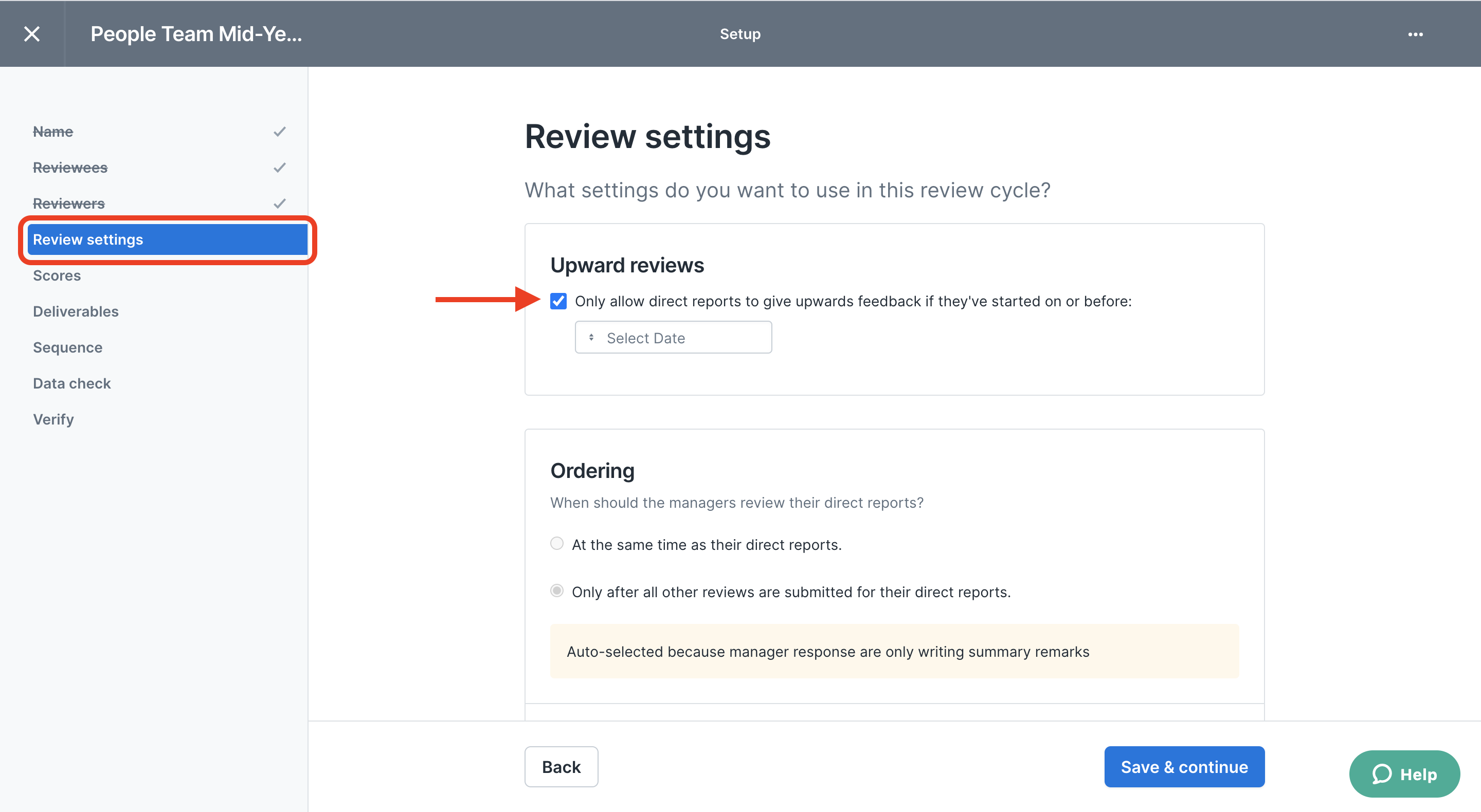 Step 5: Select the desired start date you would like to filter upward reviews by in the Select date menu.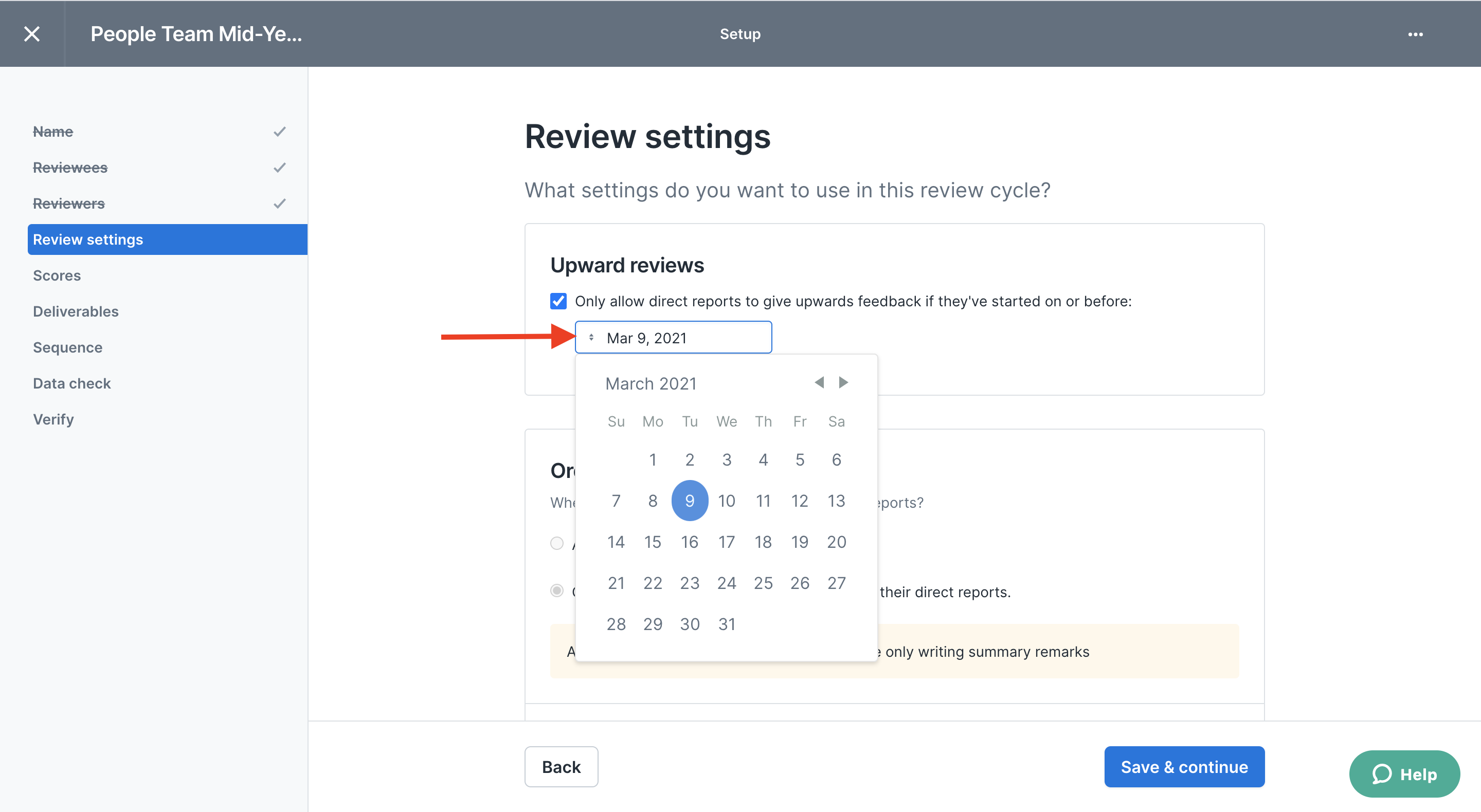 Step 6: Once configured as desired, select to Save & continue.
Now that those settings have been configured, only direct reports who started on or before the date you've selected will be assigned to review their manager when you create your review.