How to move a review cycle from a timeline sequence to a manual sequence
This article covers the following topics:
Before you start
When creating a review cycle on a timeline sequence, each phase will move automatically throughout the review cycle. Suppose the timeline sequence is running too fast or too slow, you may be able to take manual control.
Please note: Once you take manual control of a review cycle, you can no longer move the review cycle back on a timeline sequence.
Move a review cycle from timeline to manual
Step 1: Navigate to Admin > Reviews > Auditing.
Step 2: Select the review cycle.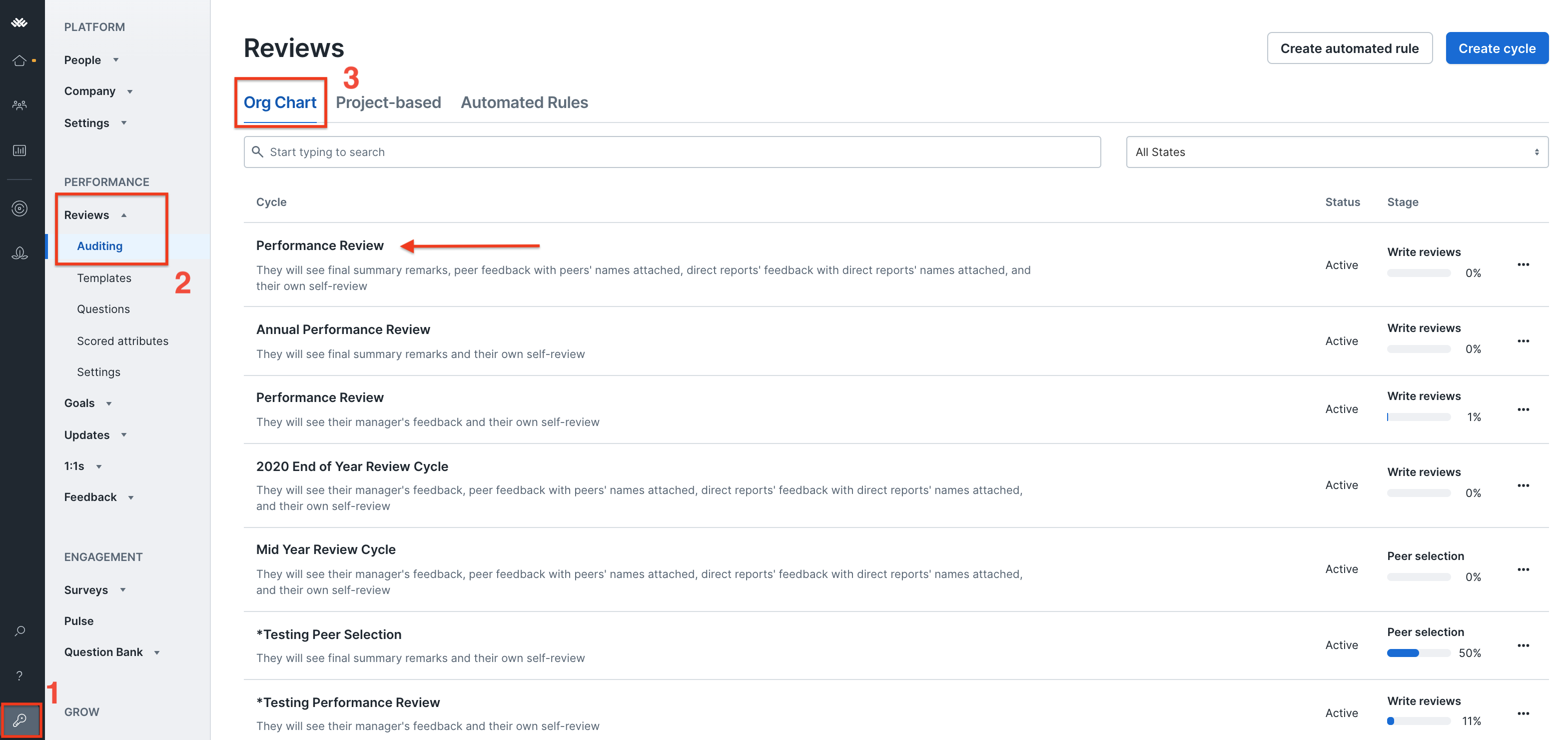 Step 3: Select View Schedule.

Step 4: Select Take manual control.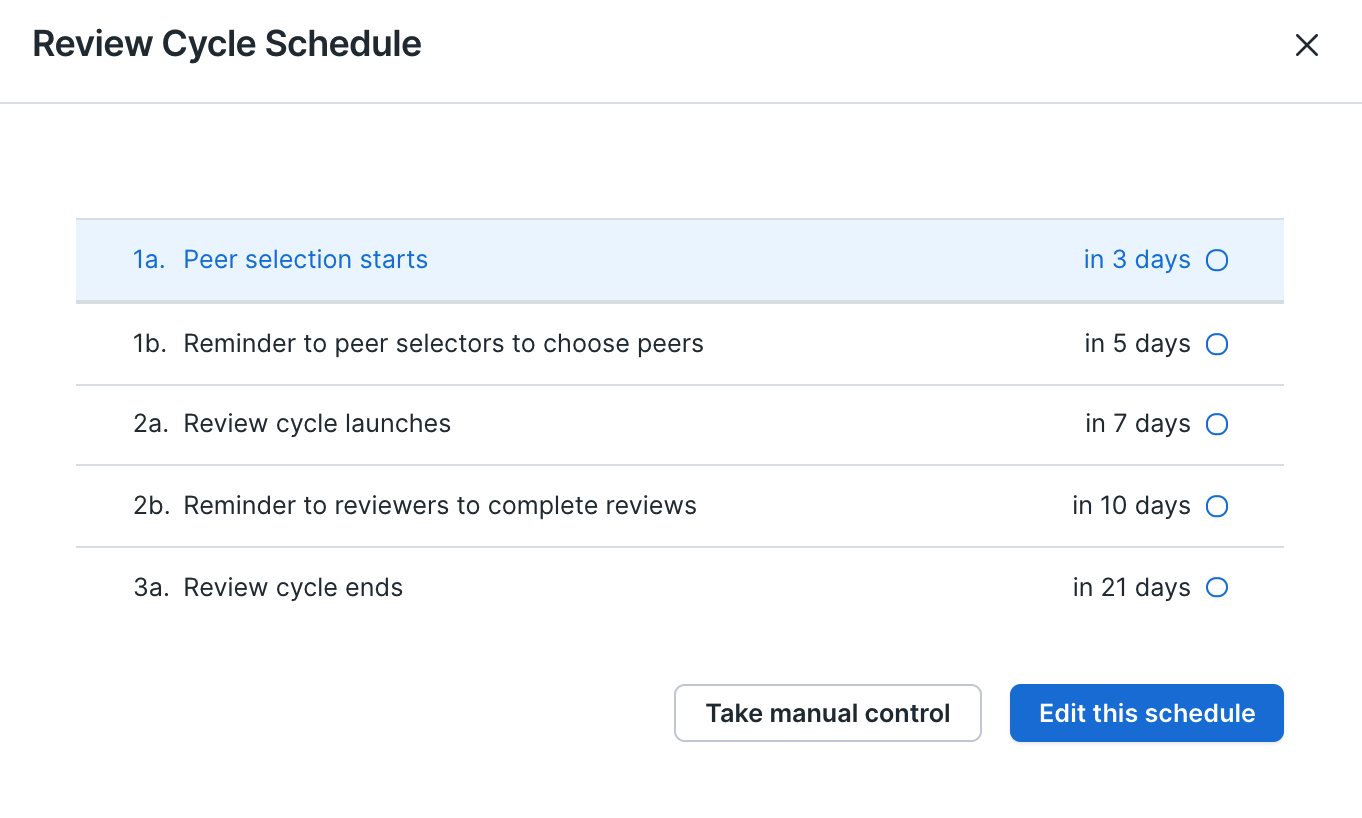 Step 5: Select Yes, take manual control.