How to manage 1:1s on the Lattice mobile app
The Lattice mobile app focuses on the 1:1 experience, giving both managers and employees the ability to document 1:1s on the go and away from the computer.
Before you start
1:1 relationships cannot be created via the mobile app and must be scheduled via desktop. Recommended questions and action items are currently unavailable via the mobile app.
This article contains the following topics:
View a 1:1 agenda on mobile
Within the Lattice mobile app, you can view your 1:1 relationships within the following pages:
1. You page: View all relationships
2. The employee profile: View individual relationships
If you view the profile of a colleague that you're in a 1:1 relationship with, you'll see a link to your next upcoming 1:1.
Before the meeting
Navigating through the 1:1 agenda will allow you to do the following:
Add and remove talking points
Add and remove comments
Add shared notes
Add private notes
View past 1:1s
View participant goals
1:1 notes visibility
Private notes are only visible to yourself, not your manager or admin, so feel free to jot down anything personal but important to discuss in that field. Shared notes are visible to the 1:1 participants and admin.
View past 1:1s
To view past 1:1s from the agenda:
Step 1: Click the grey arrows (< >) at the bottom of the screen to navigate through past agendas.
–OR–
Step 1: Select the ellipsis (...) next to the meeting date > Past 1:1s.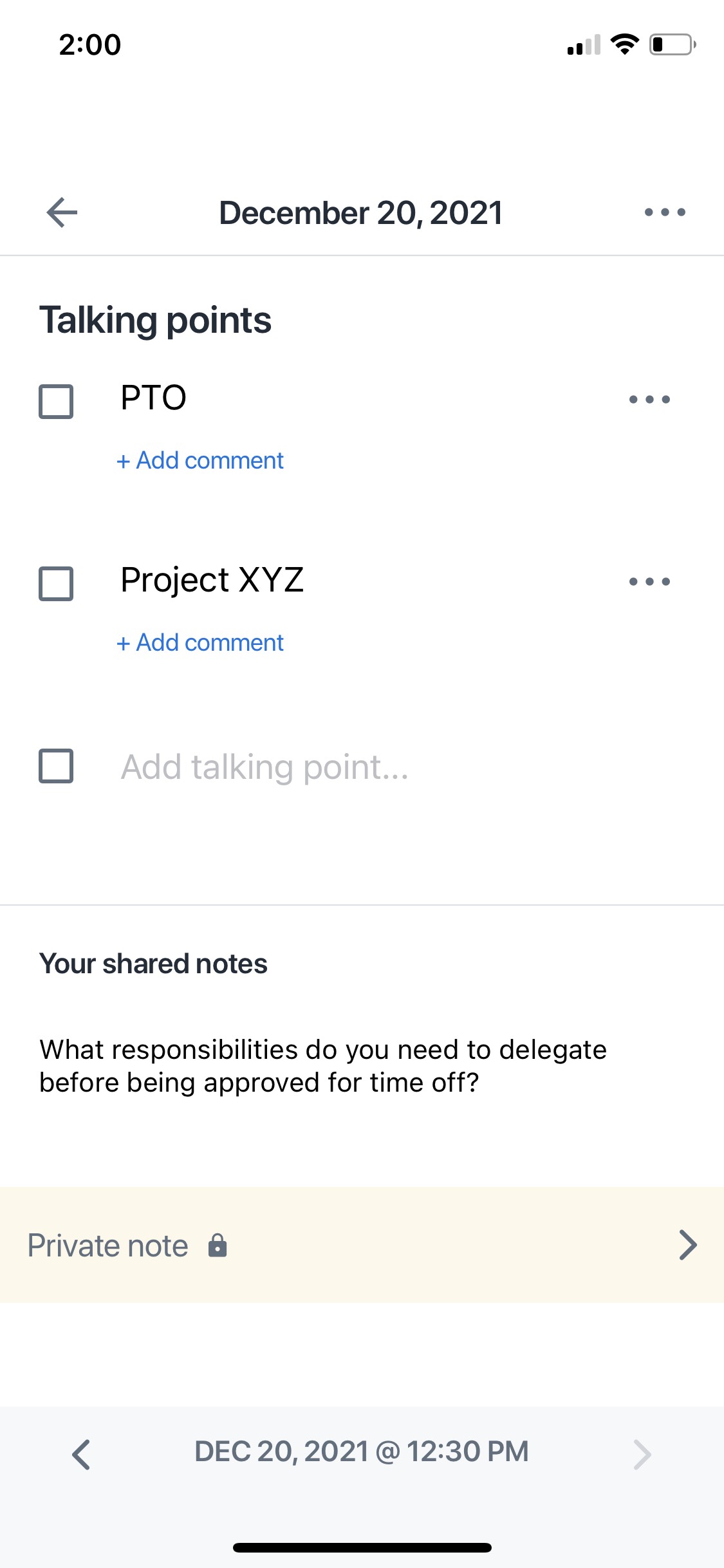 View participant goals
Managers can view their direct report's goals while non-managers can view the second participants' public goals.
To view the participant's goals:
Step 1: Navigate to the ellipsis (...) next to the meeting date > Active goals.
Step 2: Click into each goal for a detailed view of goal progress and notes.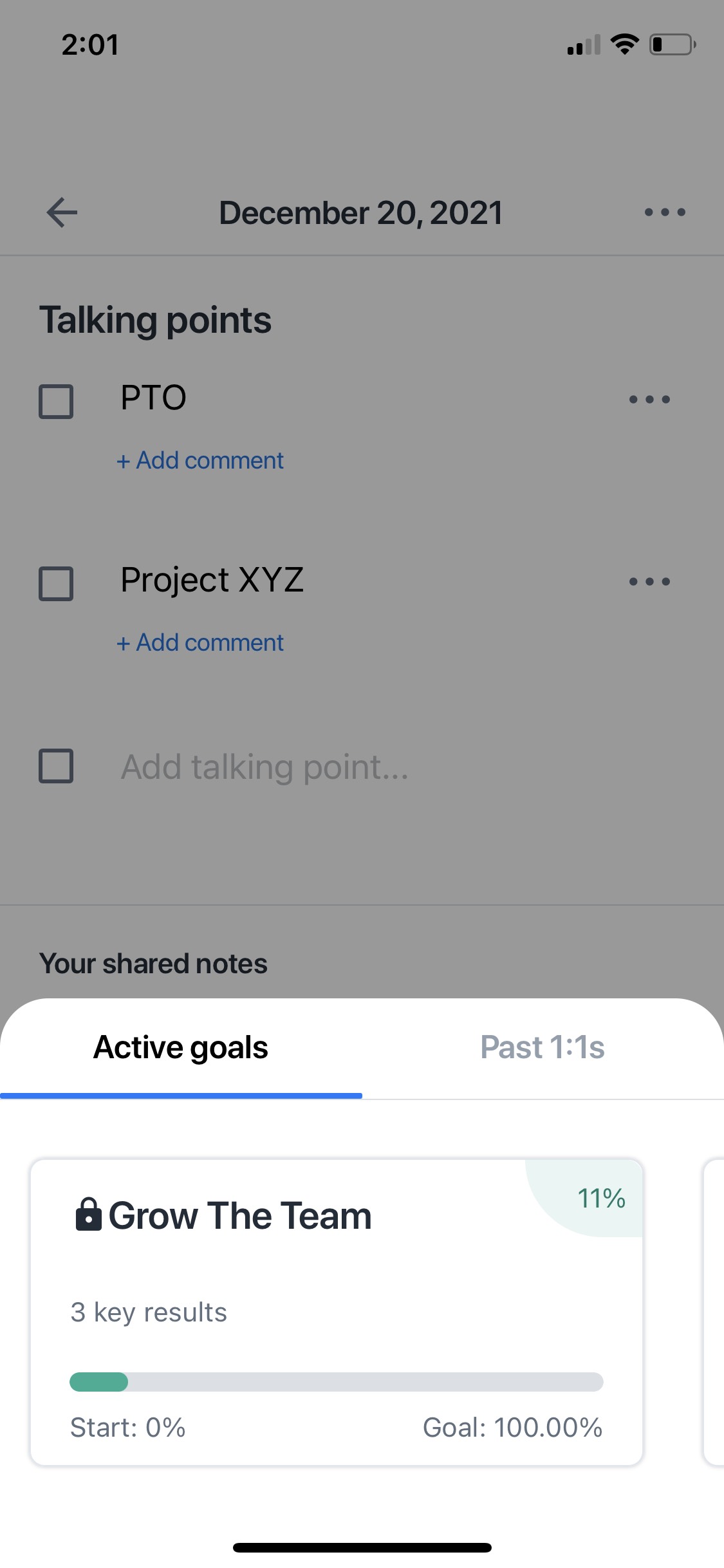 During and after the meeting
During a 1:1 meeting, you can:
Check off talking points as they're discussed
Add additional talking points
Add shared notes
Add private notes