How to set up a 1:1 with someone other than your direct manager
Lattice 1:1s are not only for manager-employee relationships. You can set up a 1:1 with any other Lattice user in your account. Non-manager 1:1 relationships are a great way to keep up with a mentorship, stay on top of projects, and check in on employee feedback.
Before you start
Managers will not have access to your 1:1 meetings with other participants. Admins can view non-manager relationships from within the 1:1s Log page.
Set up a 1:1 with a teammate
Step 1: Navigate to Home > Plan 1:1s.
–OR –
Step 1: Navigate to People > My profile > 1:1s.
Step 2: Select the + (plus) sign to create a new relationship. (If you are a manager select + (plus) > Set up new 1:1.)

Step 3: Under Who is your 1:1 with?, enter and select the participant's name.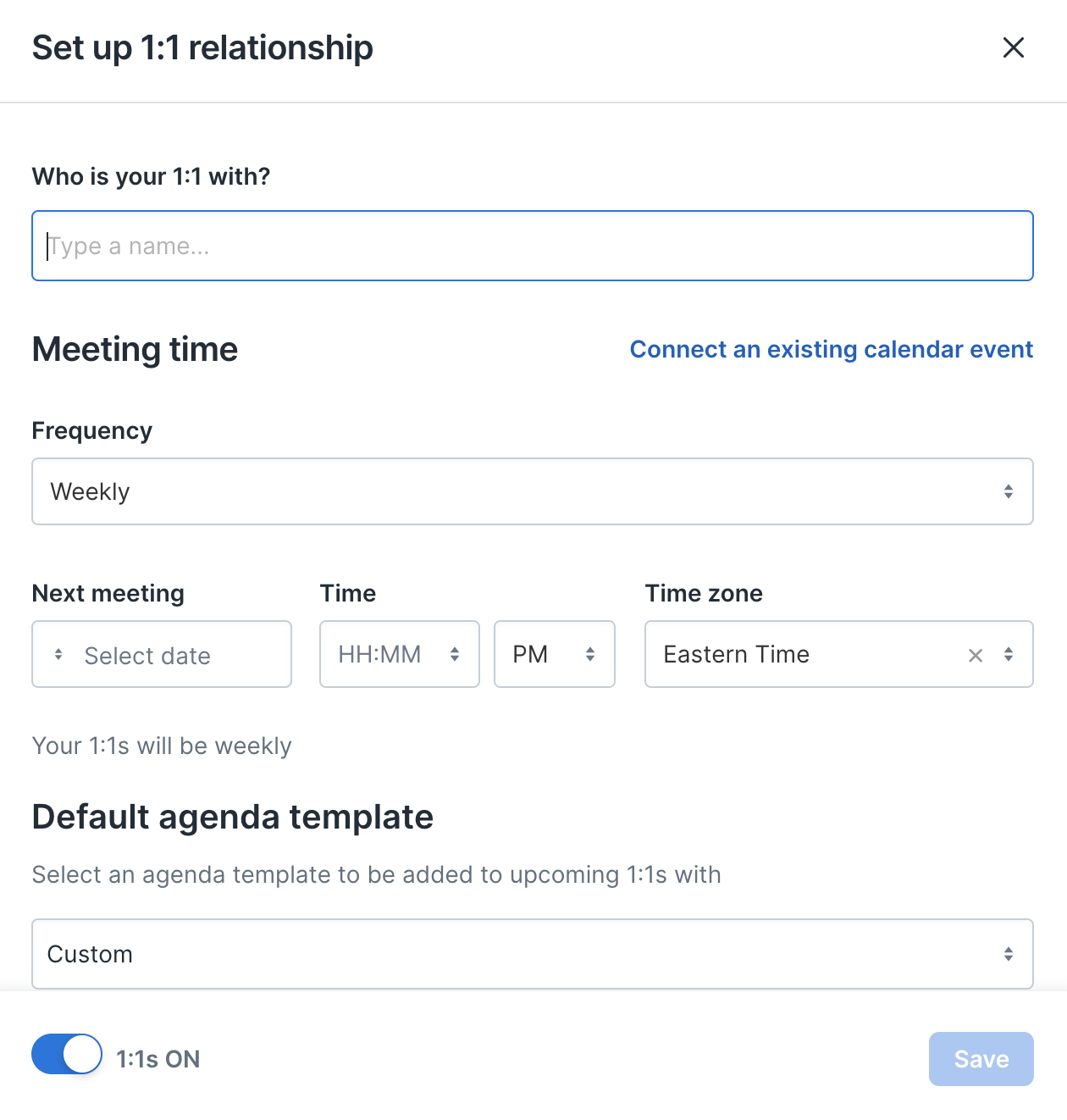 Step 4: If you would like to connect your calendar to Lattice 1:1s, select Connect to an existing calendar. You will have the option to choose either Google or Outlook.
–OR–
Step 4: Manually set up your 1:1 by setting the meeting frequency, next meeting date, time, and timezone.
Step 5 (optional): Set recurring talking points in your 1:1 by creating an agenda template.
Step 6: Allow talking points from previous meetings to automatically appear and include action items by toggling these options on.
Step 7: Save.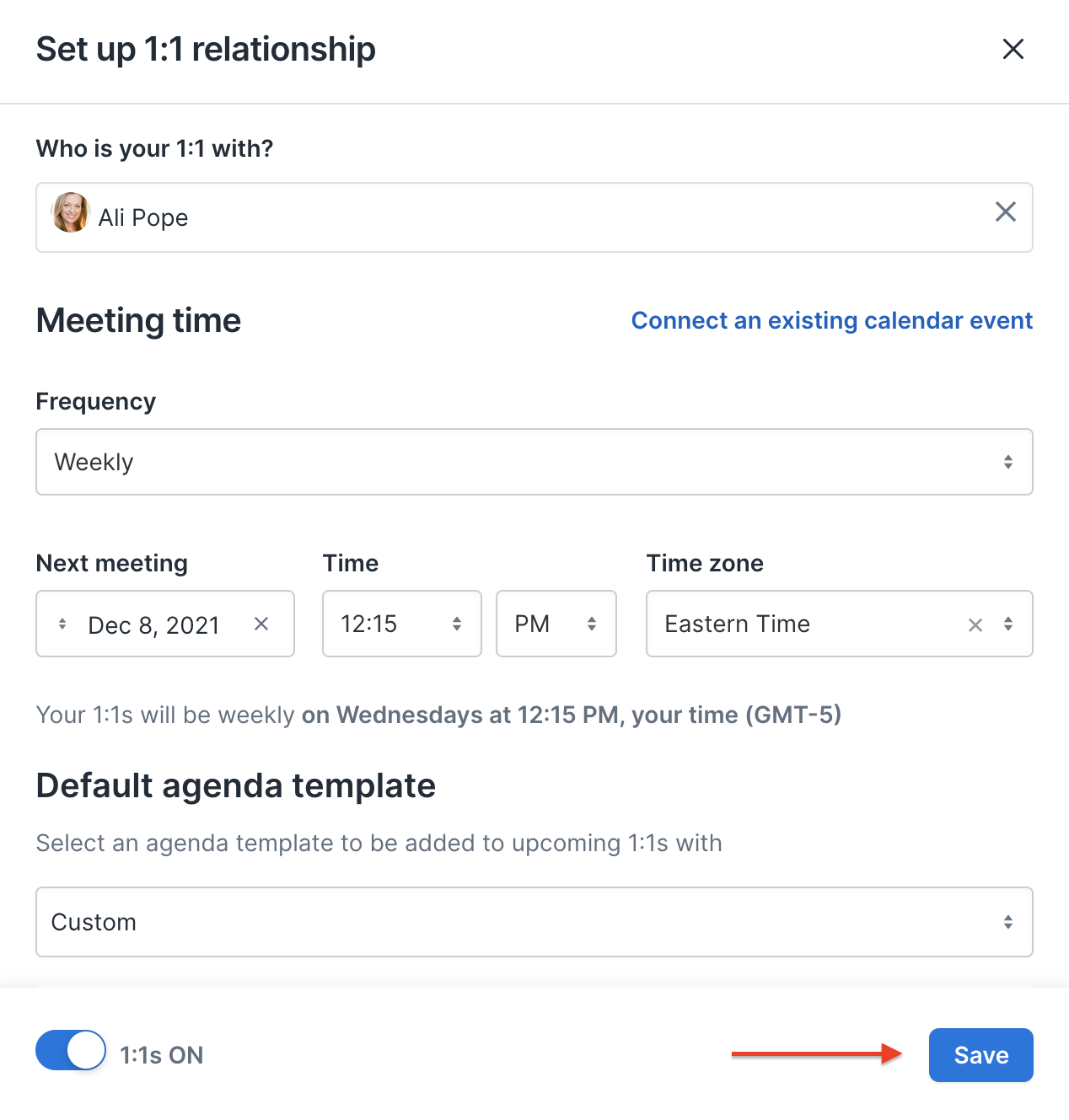 Access a 1:1 participant's profile
To view the 1:1 relationship created navigate to People > My profile > 1:1s.