The Lattice mobile app focuses on the Feedback experience, giving all Lattice users the ability to give and view feedback they've received away from their computer.
Before you start
Note that the Lattice mobile app only allows users to give feedback. Requesting feedback and writing a Note to Self must be done via desktop.
This article contains the following topics:
Give feedback via the mobile app
Step 1: Click on the blue Give Feedback button on the You page.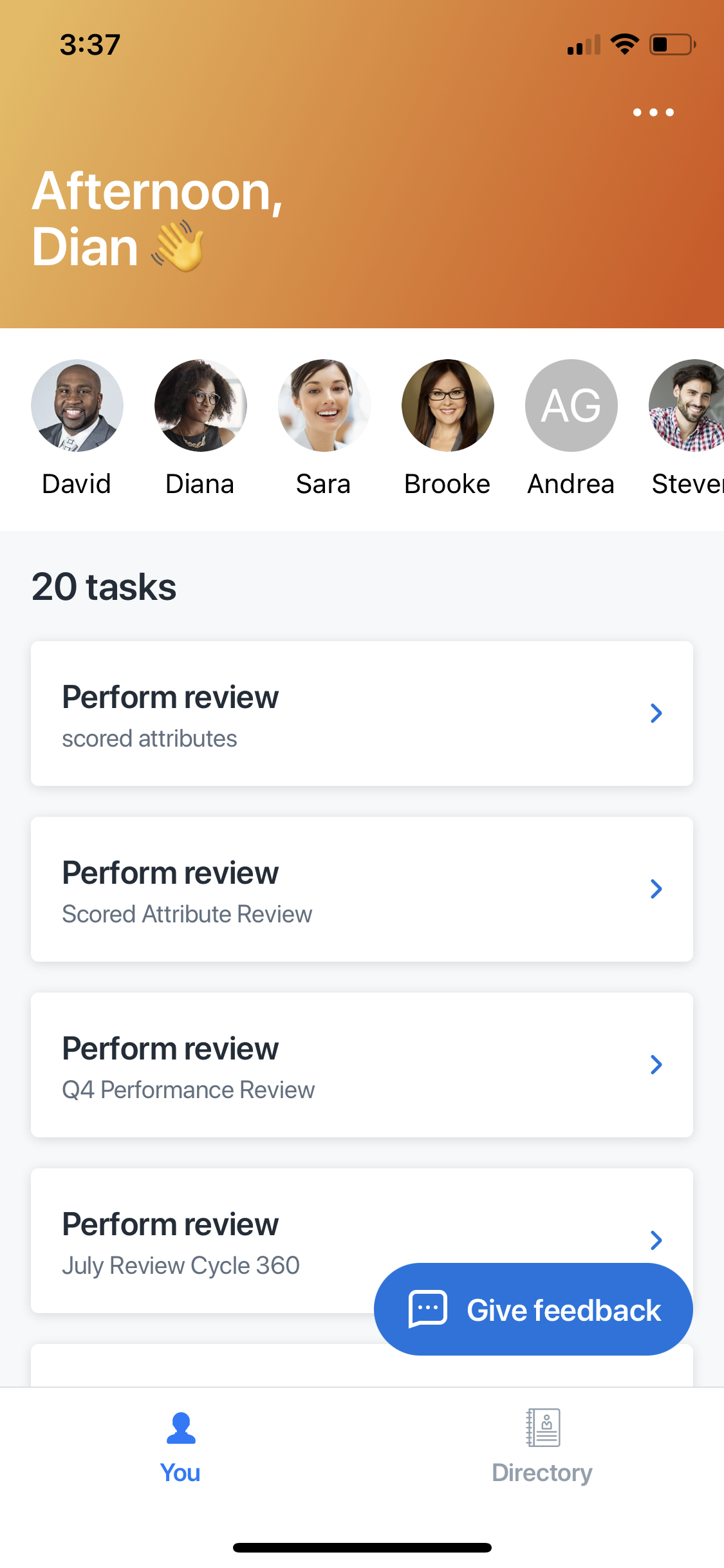 Step 2: Under Who is the feedback about?, type the name of the employee who the feedback is about. Lattice will give you the choice of selecting yourself or a direct report. If the employee does not appear in the dropdown, type in their name in the field and then select.
Step 3: Under What's your feedback?, include a description of what you want the feedback to be about. Please note, if you select to have the feedback as Private + manager, the employee receiving the feedback will have visibility into the description.
Step 4: Select visibility: Public, Private, Private + manager, or Manager only.
Step 5: Attach any relevant company values.
Step 6: Select Give feedback.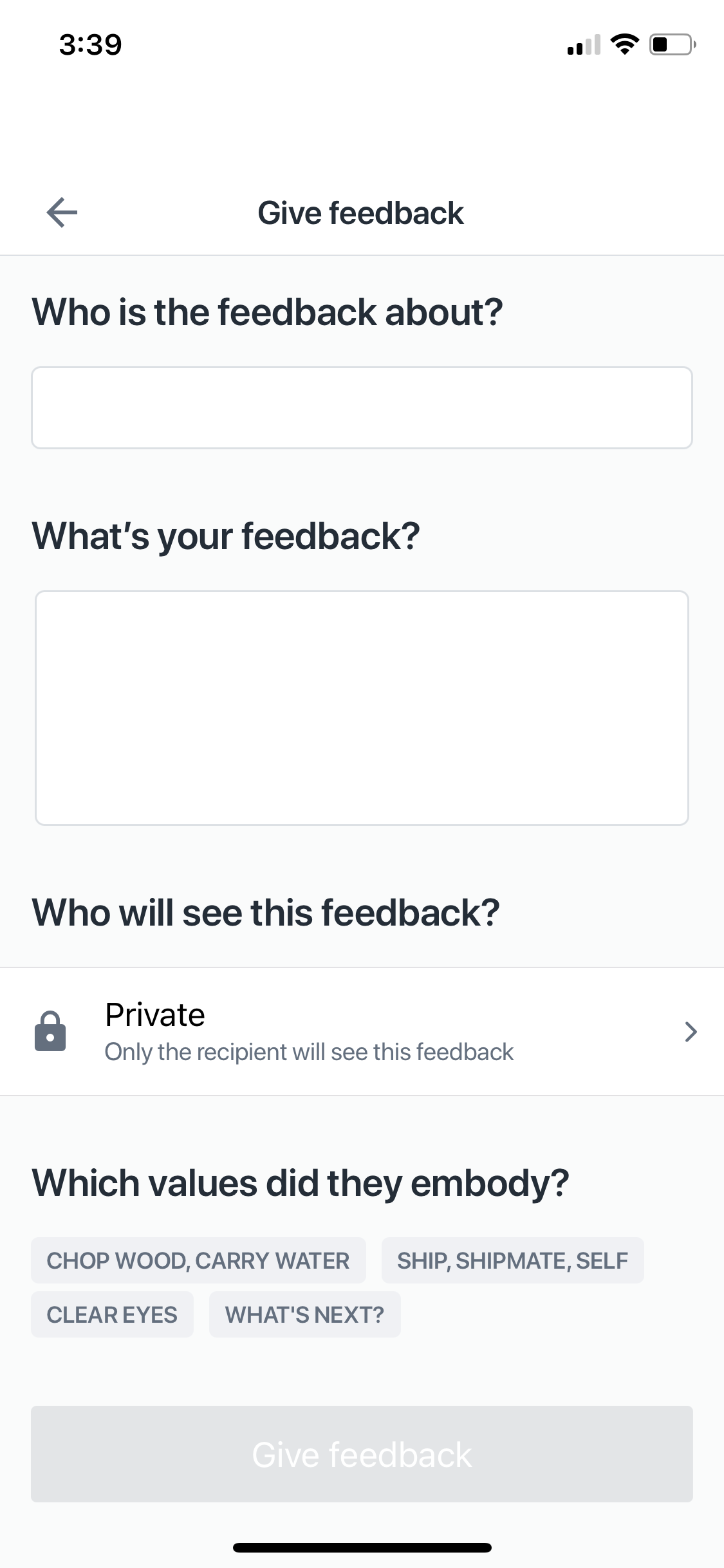 View feedback in the mobile app
You can view any public feedback you or your colleagues have received within the mobile app.
View your feedback
Step 1: Navigate to the You page.
Step 2: View your feedback under Feedback you've received.
View feedback for an individual
Step 1: Navigate to Directory > All employees.
Step 2: Select an employee to enter their profile.
Step 3: View their public feedback under Feedback they've received.