How to switch your HRIS integrations within the platform
When switching HRIS vendors, it is important to reach out to your Customer Success Manager to ensure your Lattice experience is not interrupted during the migration.
Preparing Lattice for an HRIS Vendor Switch
1. Disconnect all HRIS Custom Attributes in Lattice.
To ensure that your HRIS custom attributes map back into Lattice when switching providers, you must disconnect your attributes before disconnecting the original integration.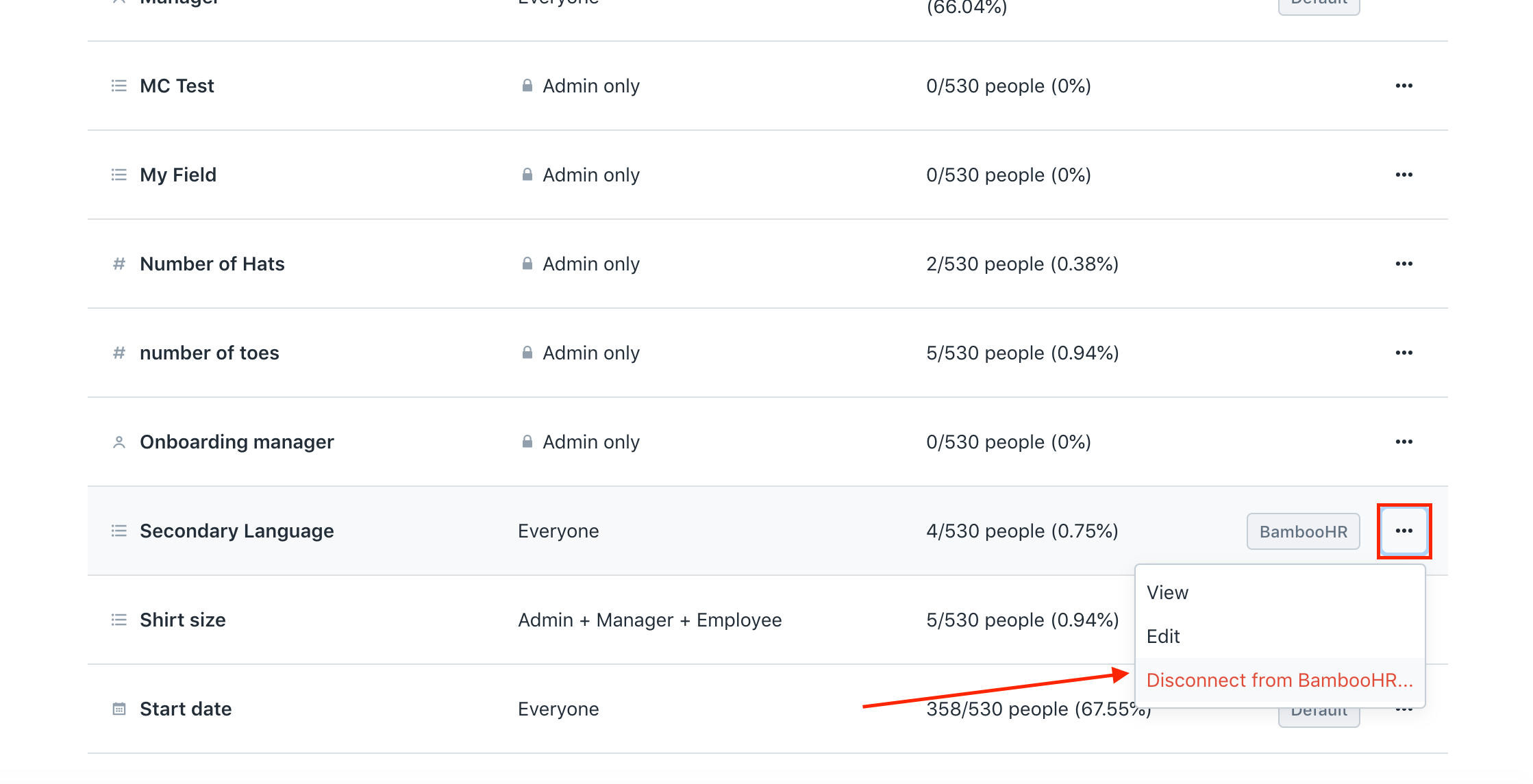 2. Disconnect External IDs
Your original HRIS provider may be using different identifier External IDs than your current system. Therefore, you need to remove the old IDs from our system to ensure employees continue to be updated after the switch.
When disconnecting, you will also have the option to remove external IDs. This would remove the external IDs tied to each user. If you were to integrate again, IDs would be reassigned using the emails as the unique identifier between the two systems.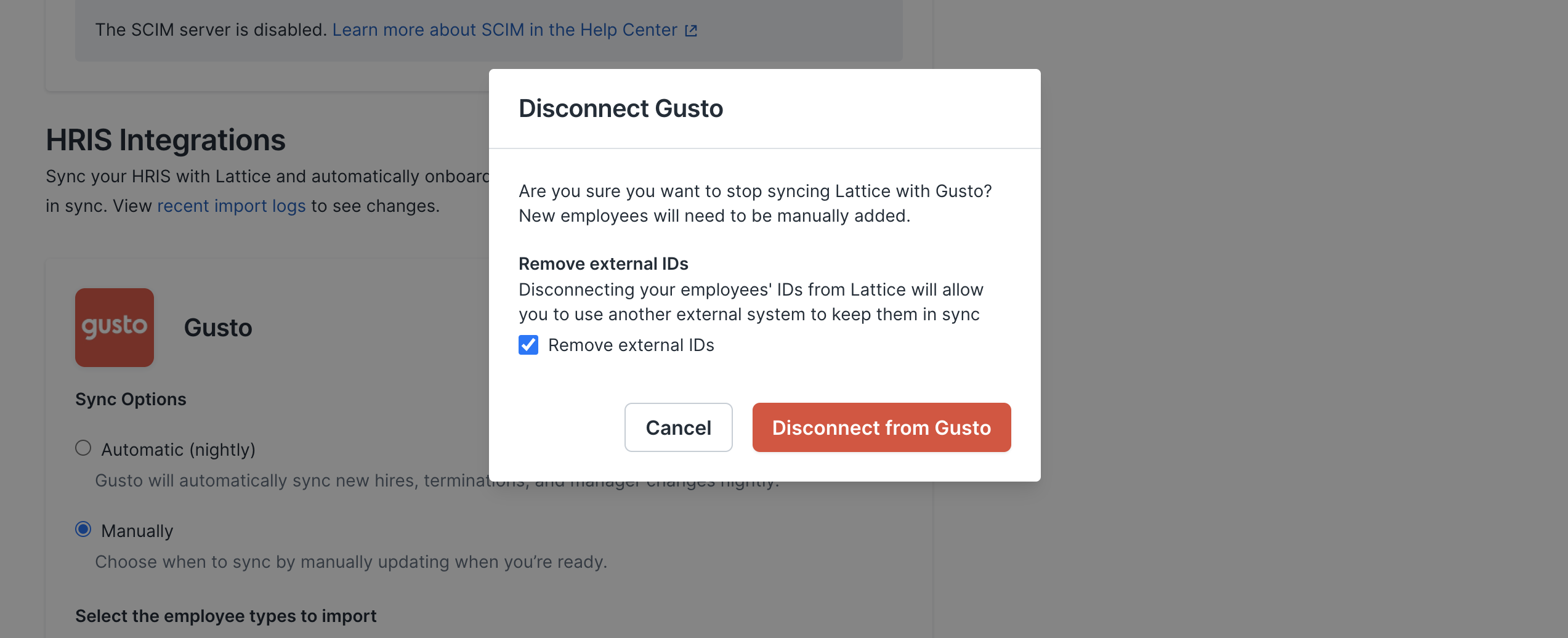 Please note: External IDs are assigned in the backend and are not visible from employee profiles.
Troubleshooting HRIS Integration
Import Log shows "External IDs do not Match" error.
When switching HRIS systems in Lattice, you may come across the error message "External IDs do not Match," preventing your employees from being updated. This error signifies that your previous system's External ID does not match with the External ID your current system is using. The result is that the integration no longer maps to Lattice.
In this case, you will need to reach out to your Customer Success Manager to resolve the issue.
HRIS-synced Custom Attributes not Updating
If you find that your previously synced Custom Attributes are no longer updating, please reach out to your Customer Success Manager to resolve the issue.