If your review cycle is on timeline sequence, you have the ability to edit all the end dates of each part of the cycle from within the review settings.
Extend a Review Cycle
Step 1: Navigate to Admin > Reviews > Auditing.
Step 2: Select review cycle.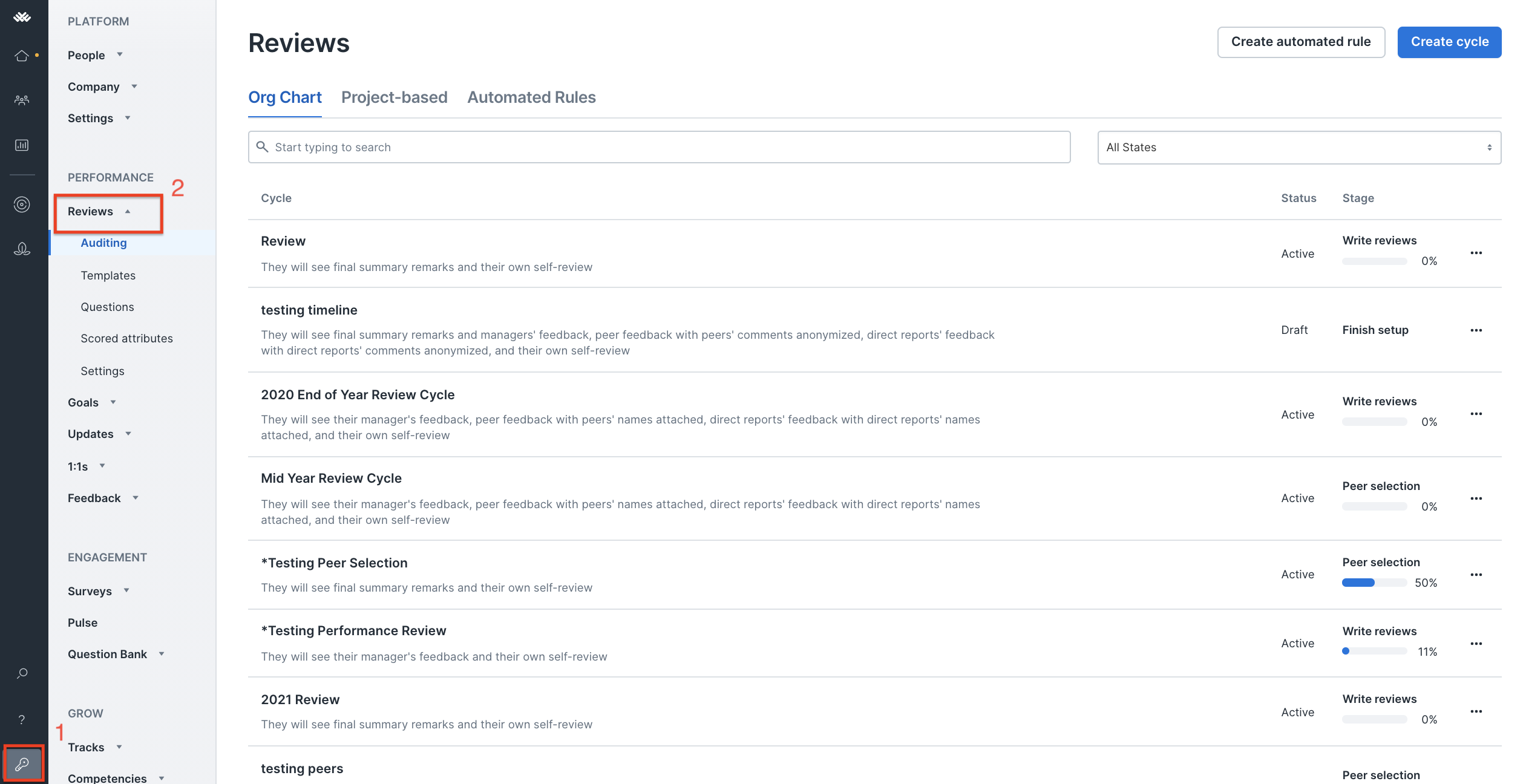 Step 3: Select View Schedule.

Step 4: Select Edit this schedule and update schedule.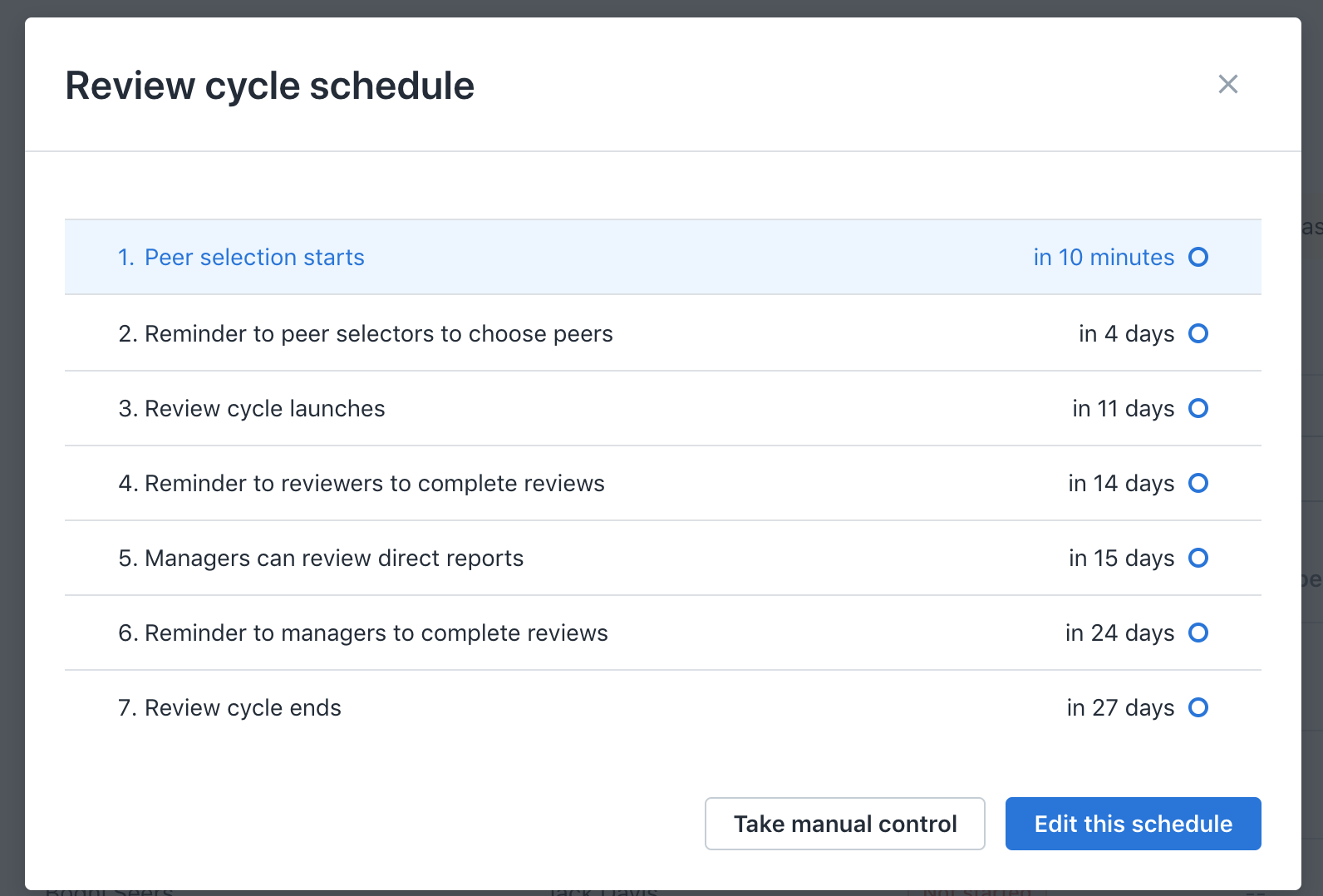 Step 5: Select Save Changes.
You also have the ability to take manual control of the cycle, which will move it complete off the timeline, and the review will end when you are ready.