Lattice gives employees a clear and complete picture of their impact, career growth, and the relationships that will help get them where they want to be. Learn how to navigate Lattice as an employee below.
Home Page
The Home page provides a snapshot of where you are today. Here you can see upcoming tasks, updates, or 1:1 meetings. The page also includes quick actions for everyday tasks throughout Lattice.
To navigate back to the Home page, click on the Lattice logo within the lefthand navigation.
Employees can:
Keep up with tasks and upcoming meetings
Learn more in The Home Page.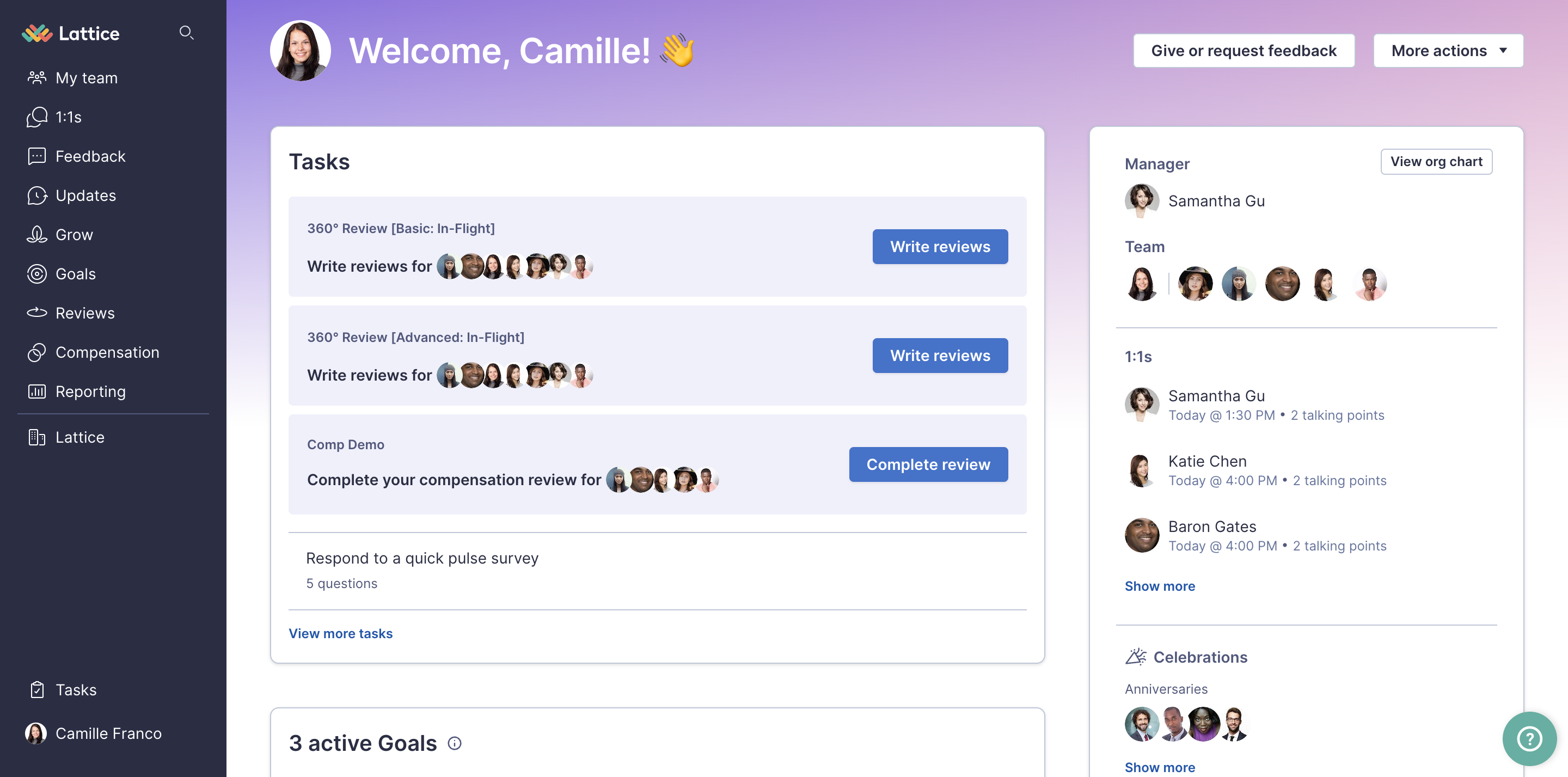 Your profile page
The Profile page gives you a holistic view of your Lattice engagement and personal information. Employees can update their profiles, add a bio visible to all other employees, and view recent reviews, goals, and growth areas in one place.
To navigate to:
Your employee profile page: Click on your account name at the bottom of the lefthand navigation.
A colleague's profile page: Click on your company name > Employees > click on the employee name
Employees can:
Add a bio
View department, manager, direct reports, and peer profiles
View reviews, goals, growth areas, and feedback
View shared engagement survey results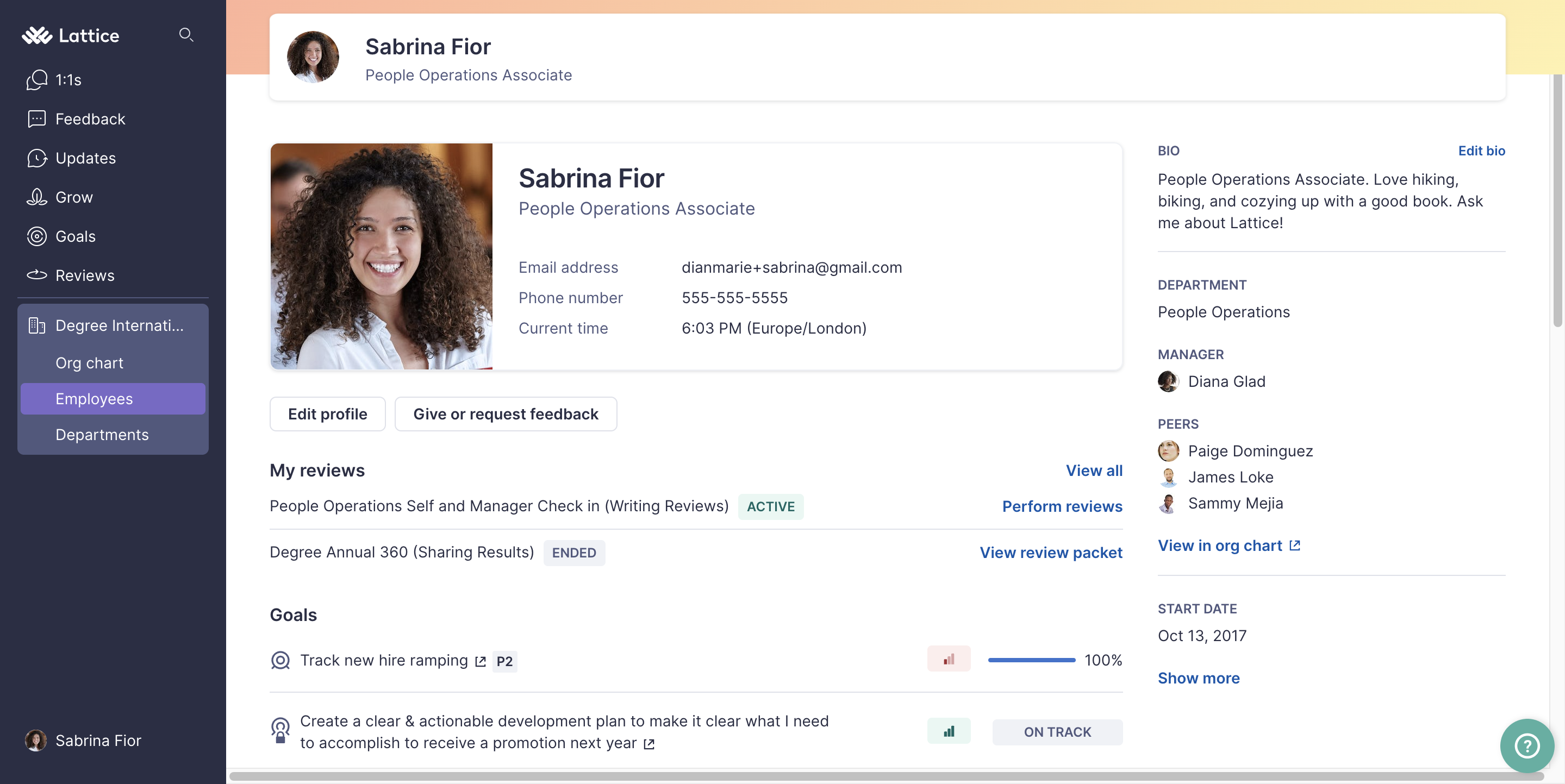 Company page
The Company page gives you visibility into public company information providing transparency throughout the organization. To navigate to the Company page, click on your company's name within the lefthand navigation.
Employees can:
View company mission and values
View new hires and their start dates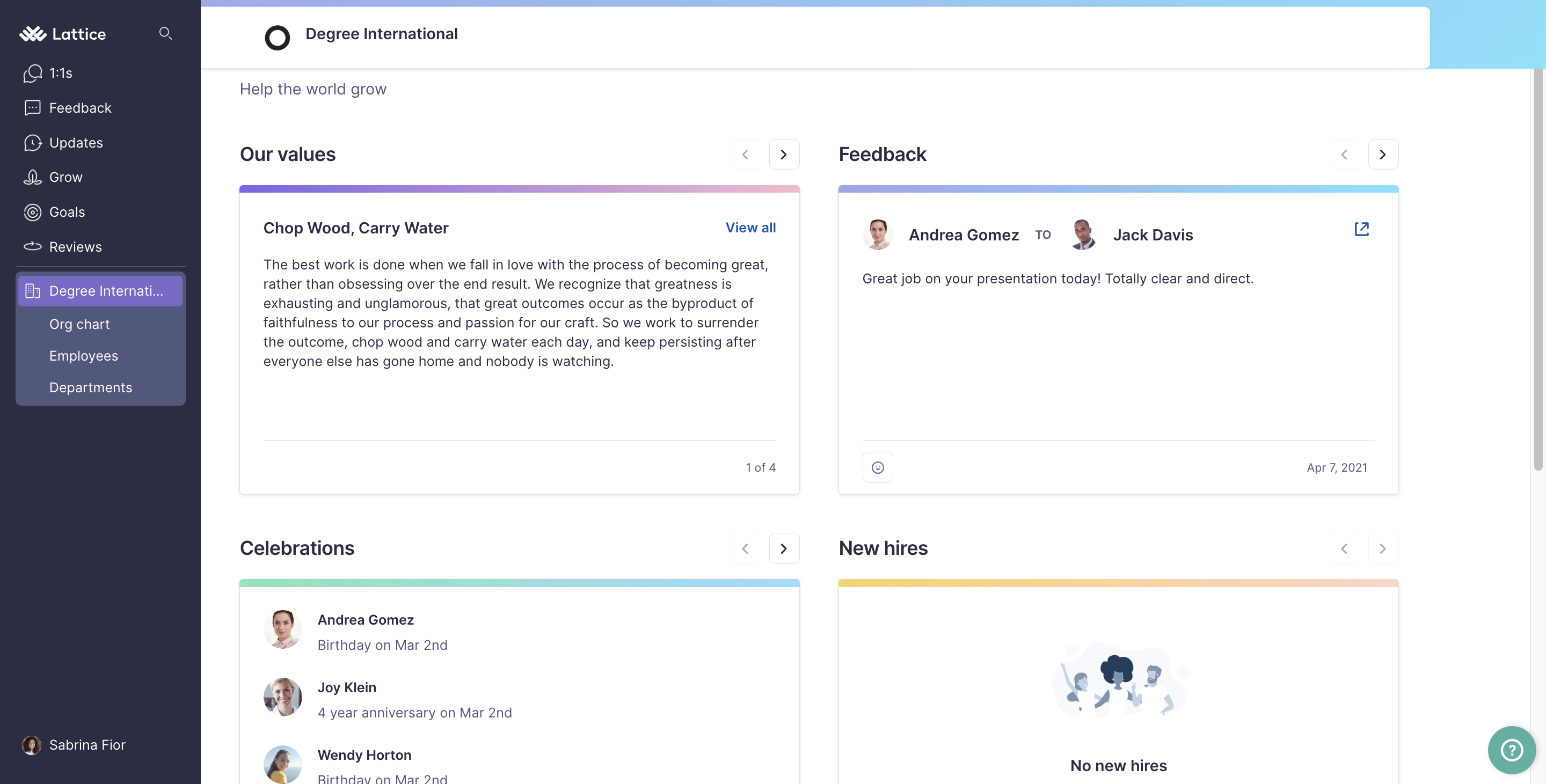 Department page
The Department page lists all departments in Lattice. To navigate to the Departments page, navigate to your company name > Departments.
Employees can:
View department heads
View list department members
View department members' employee profile
Lattice products
The left-hand discovery navigation panel provides employees with a one-click entry to Lattice tools.
This includes:
Note: The left-hand navigation will only include tools the employee has enabled by an admin.