Lattice empowers you to update your manager by filling out a few reoccurring questions on a weekly, biweekly, or monthly basis.
Before you start
Please note that if an update has not been submitted after two weeks, Lattice will delete the scheduled update from your list.
Accessing Your Update
Lattice will send out a reminder email when your update is due. You can access your update page by clicking on the Share your update button in your email.
You can also access your Updates page by logging into Lattice and clicking on the People page > Selecting your name, or profile at the top of the People navigation > Updates tab in the toolkit.

Filling out your Update
In addition to publishing an update, you can access past Updates on the lefthand side. As you complete your update, your draft will auto-save as soon as you start typing. You can see the last time the draft had been auto-saved in the bottom left corner. When you're ready to submit, click the Share update button at the bottom of the Updates page. Your Manager will be able to see and respond to your update.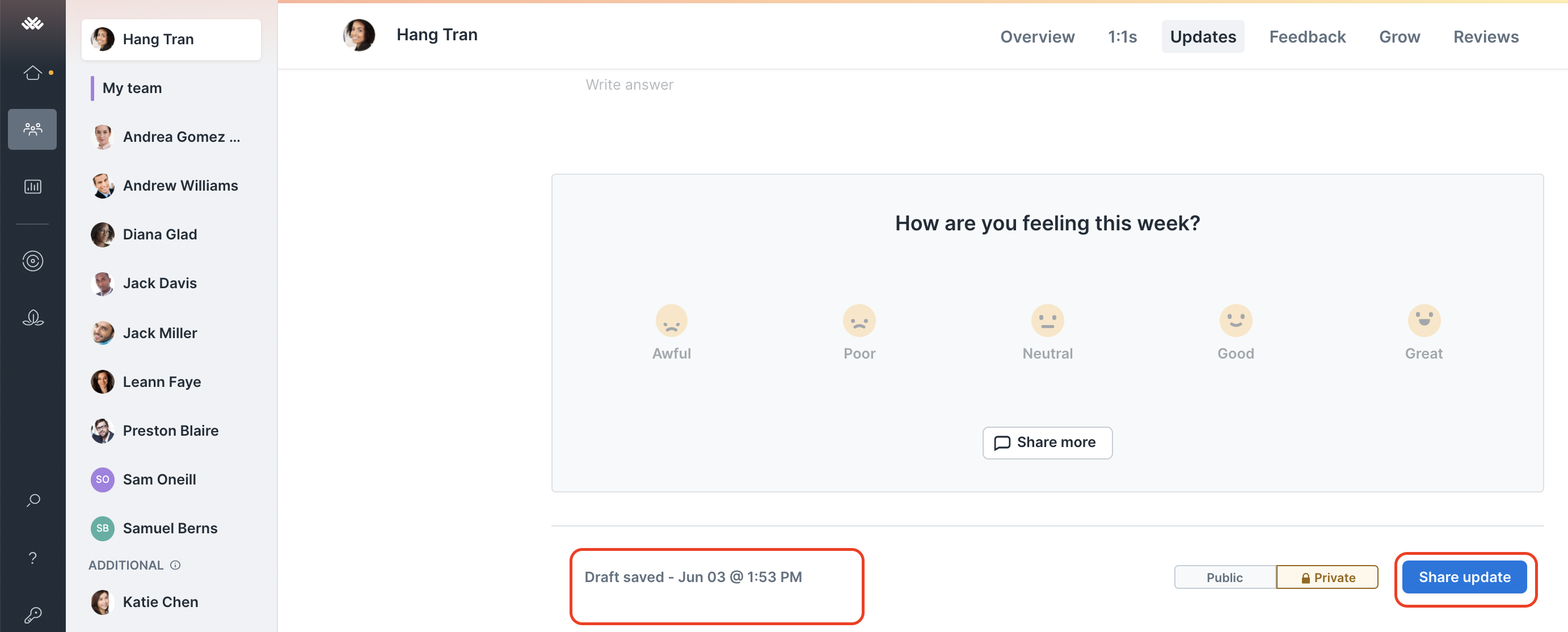 Please note, some companies will allow employees to publish their updates publicly as well as privately. It will look like the image below.
The default will be Private, which means only you and your manager will be able to see the update. If you select Public, your update will be shared with the entire company.