How to set up a 1:1 with someone other than your direct manager
If you would like to have a 1:1 outside of the traditional manager/direct report relationship, you can now set up multiple 1:1 relationships within Lattice. To do so, follow the steps below:
Step 1: On your Home page, select "Plan 1:1s."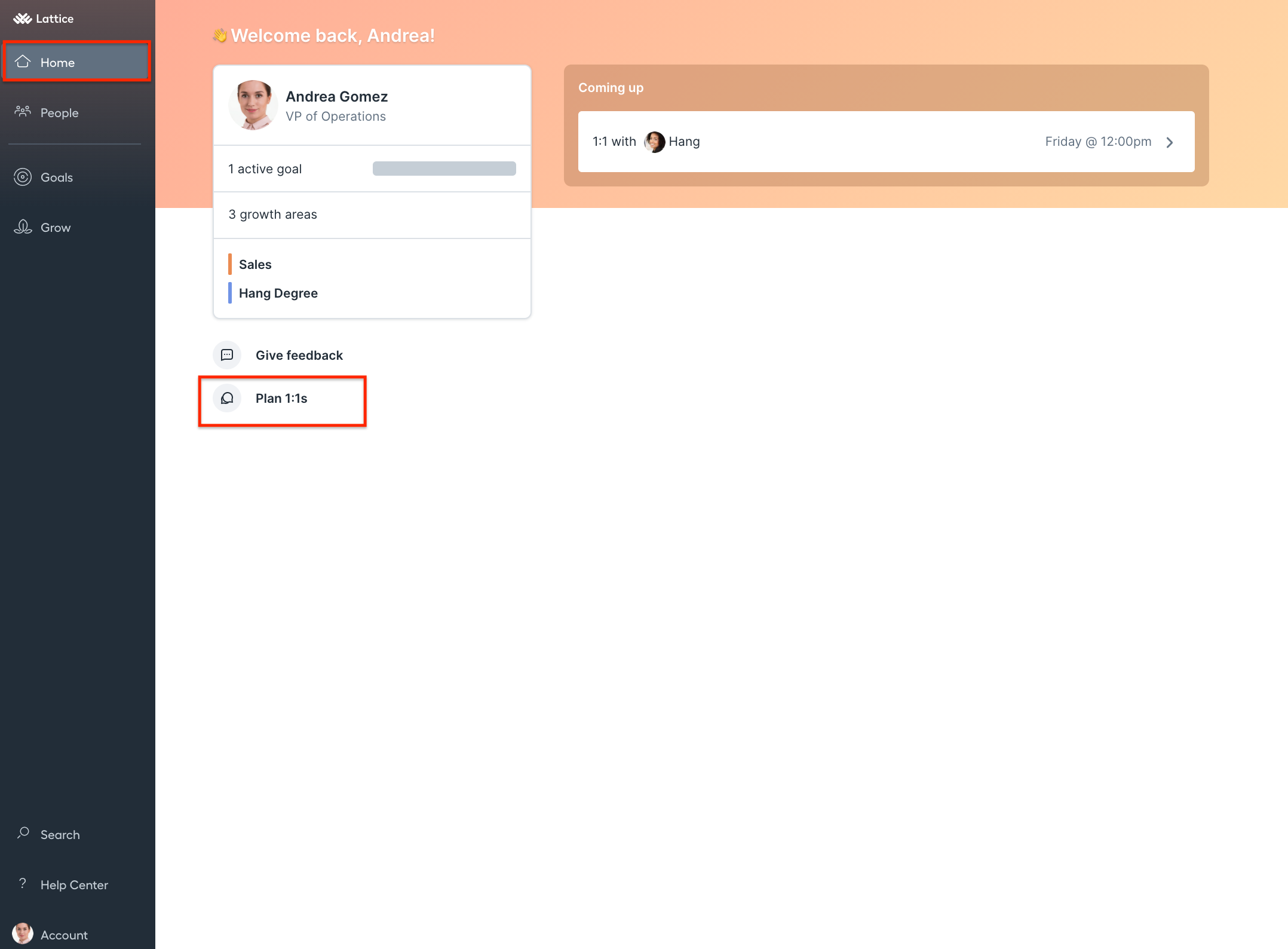 Step 2: Click on the "+" to create a new 1:1 relationship.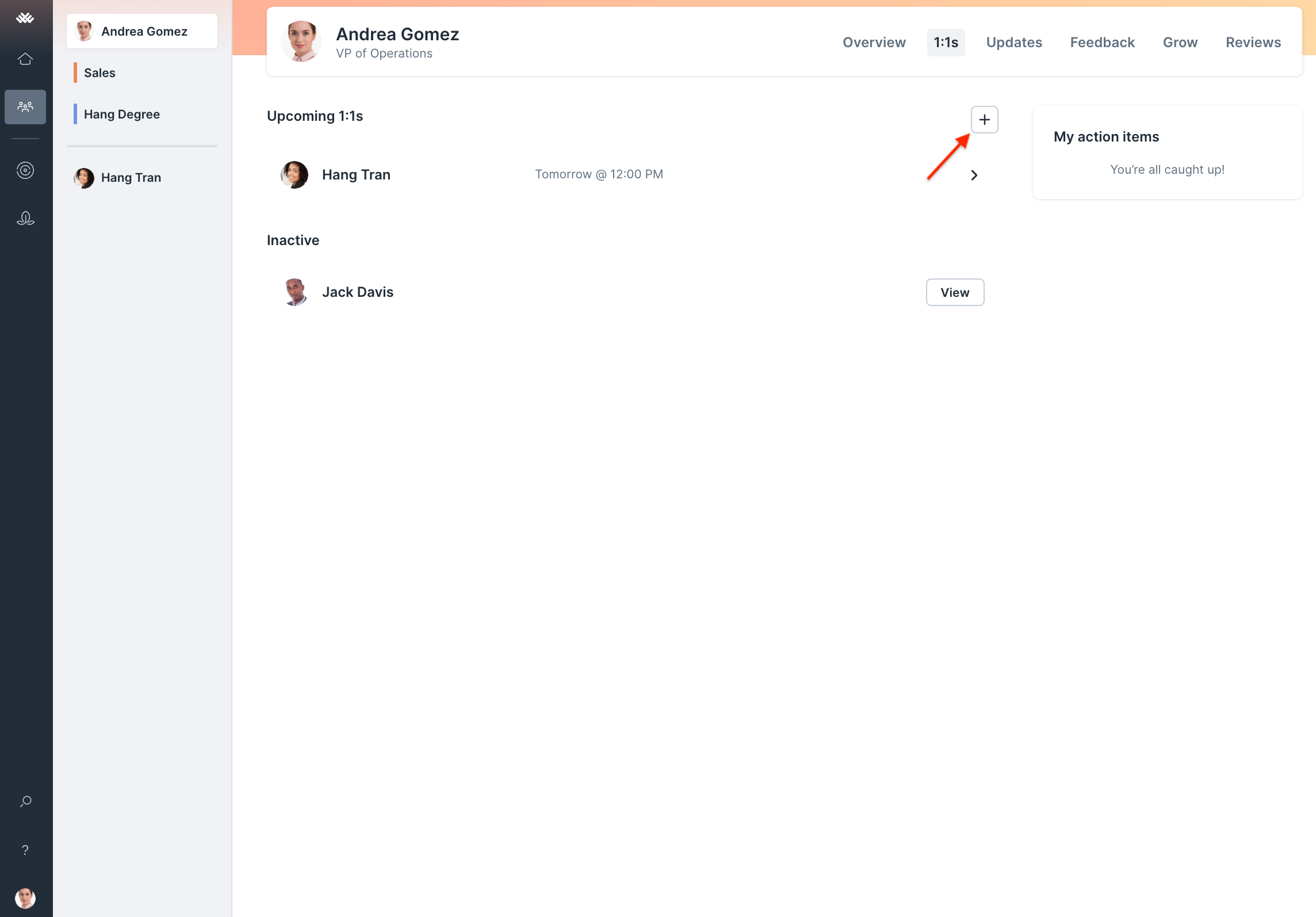 Step 3: Customize your 1:1 by adding a meeting time, frequency, timezone, and an agenda template. Click "Save".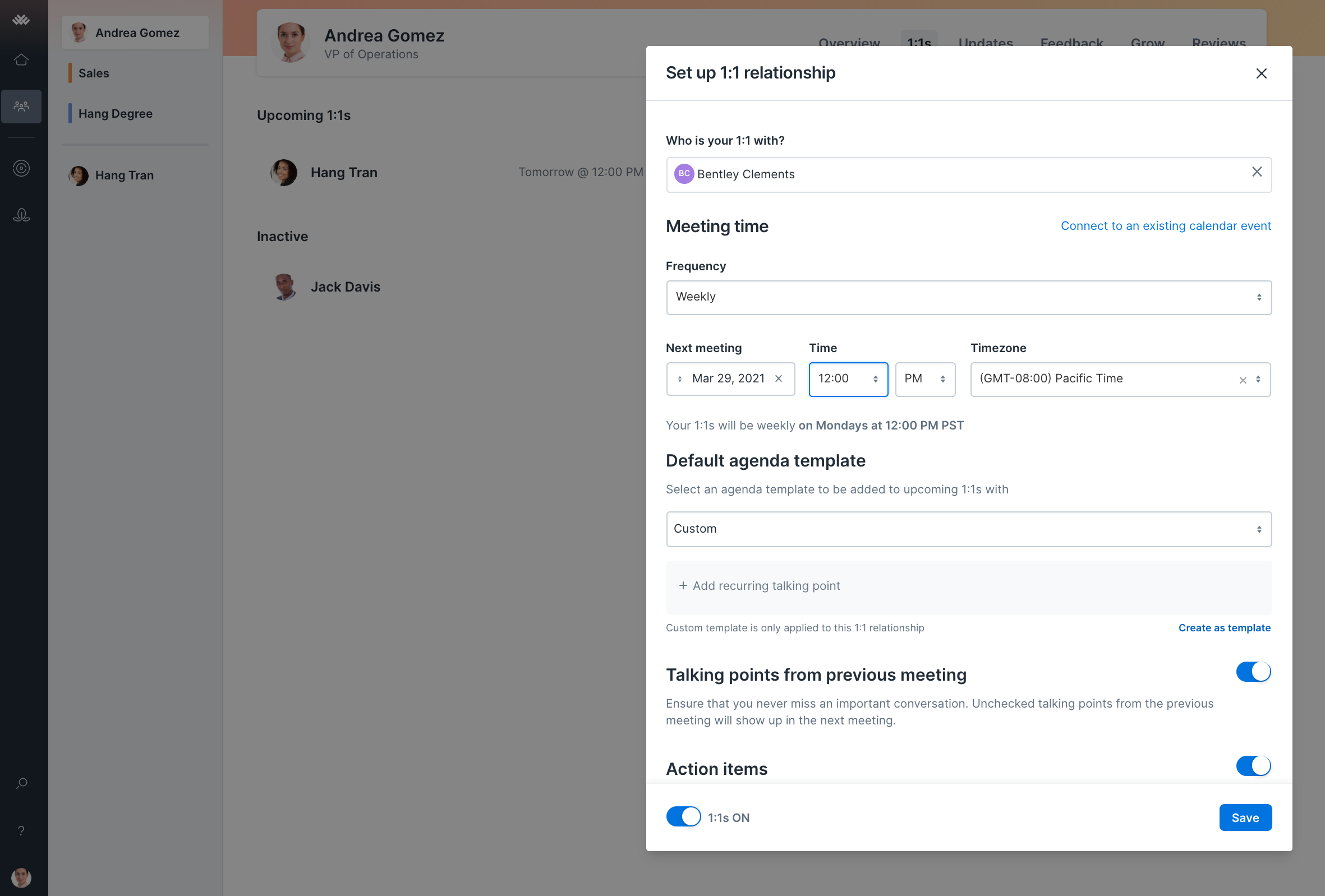 Admins can view multiple relationship 1:1s in the "Auditing" view under "1:1s." If the 1:1 took place between individuals that do not fall into the traditional "Manager" and "Direct report" relationship, the 1:1 will be tagged as a "Non-manager" 1:1.