The Feedback tool allows users to request feedback from others in the company. However, there may be times when the feedback request may no longer be relevant. Because of this, Lattice allows users to decline feedback requests.
Declining a Request
Step 1: On your Home page, select "People."
Step 2: Navigate to your employee profile.
Step 3: Click on "Feedback" from the Performance toolkit and select "Pending requests."
Step 4: Find the relevant request and click "Decline."

Step 5: The system will then prompt you to confirm and "Decline."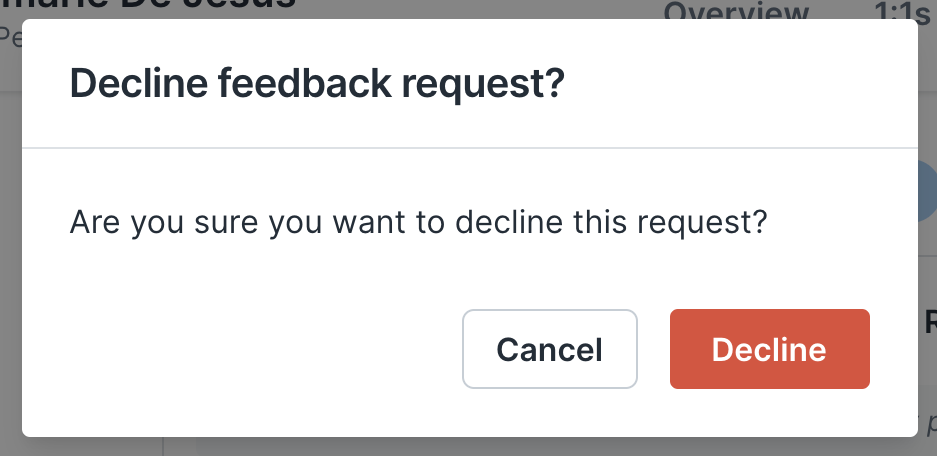 After the request has been declined, users can expect:
The request to be removed from their Pending Requests
The associated task will be removed from the Home Page
Any previous links to fulfill the request will bring the responder back to their Pending Requests