Understanding the Company page in Lattice
The Company page in Lattice gives you visibility into public information and offers transparency about what others in the organization are working on.
People
Under the People tab, you will see your company directory and your company org chart. Here, you can navigate to an employee's profile by clicking their name. You can also view the company values and all public tracks.
Quick Tip: You can quickly give feedback, request feedback, or write a note by clicking the message icon next to an employee's name!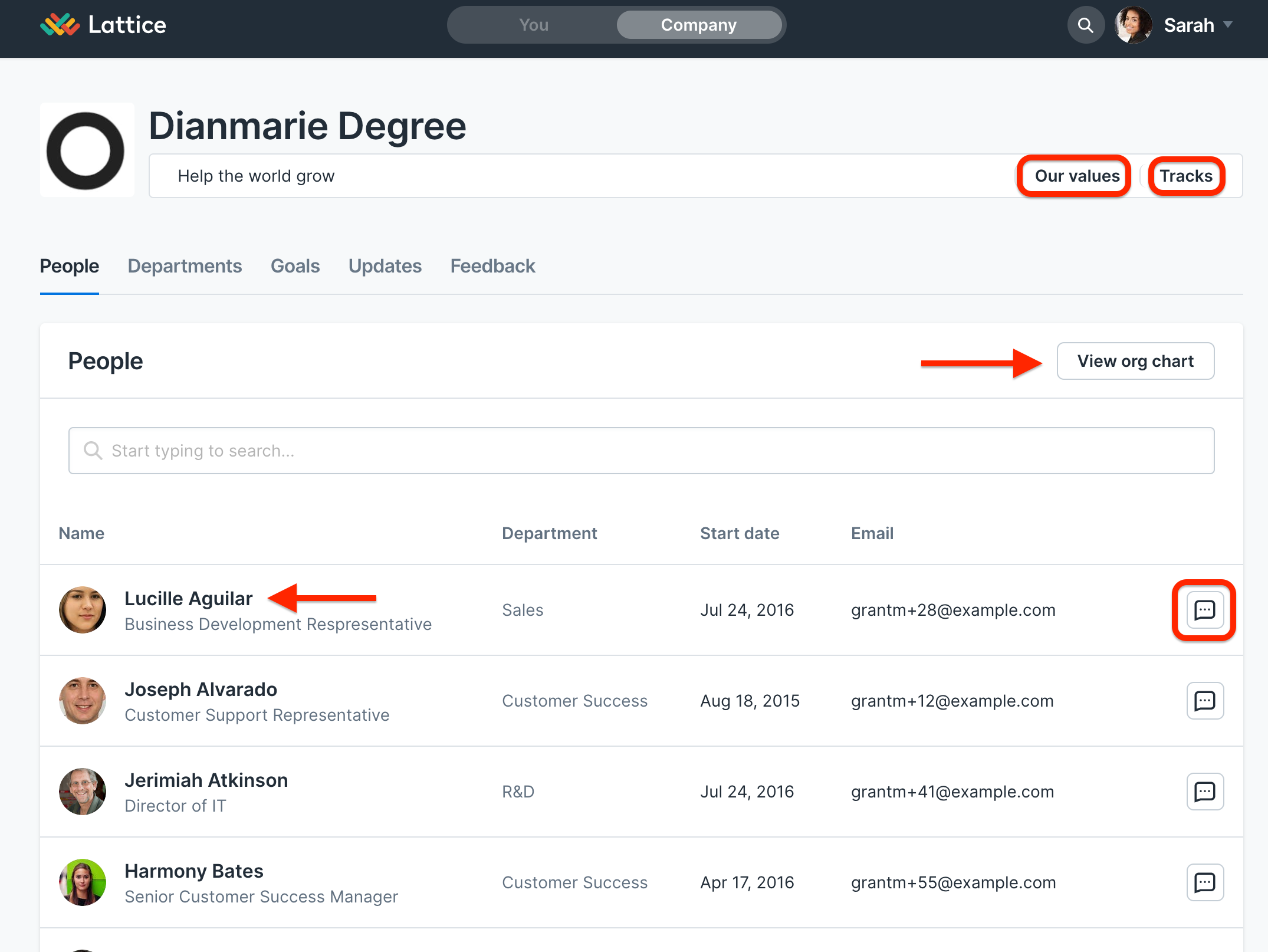 Departments
Under the Departments tab, you can see each department in your company and the members within each.
To view a department's overall goals, click on the department name!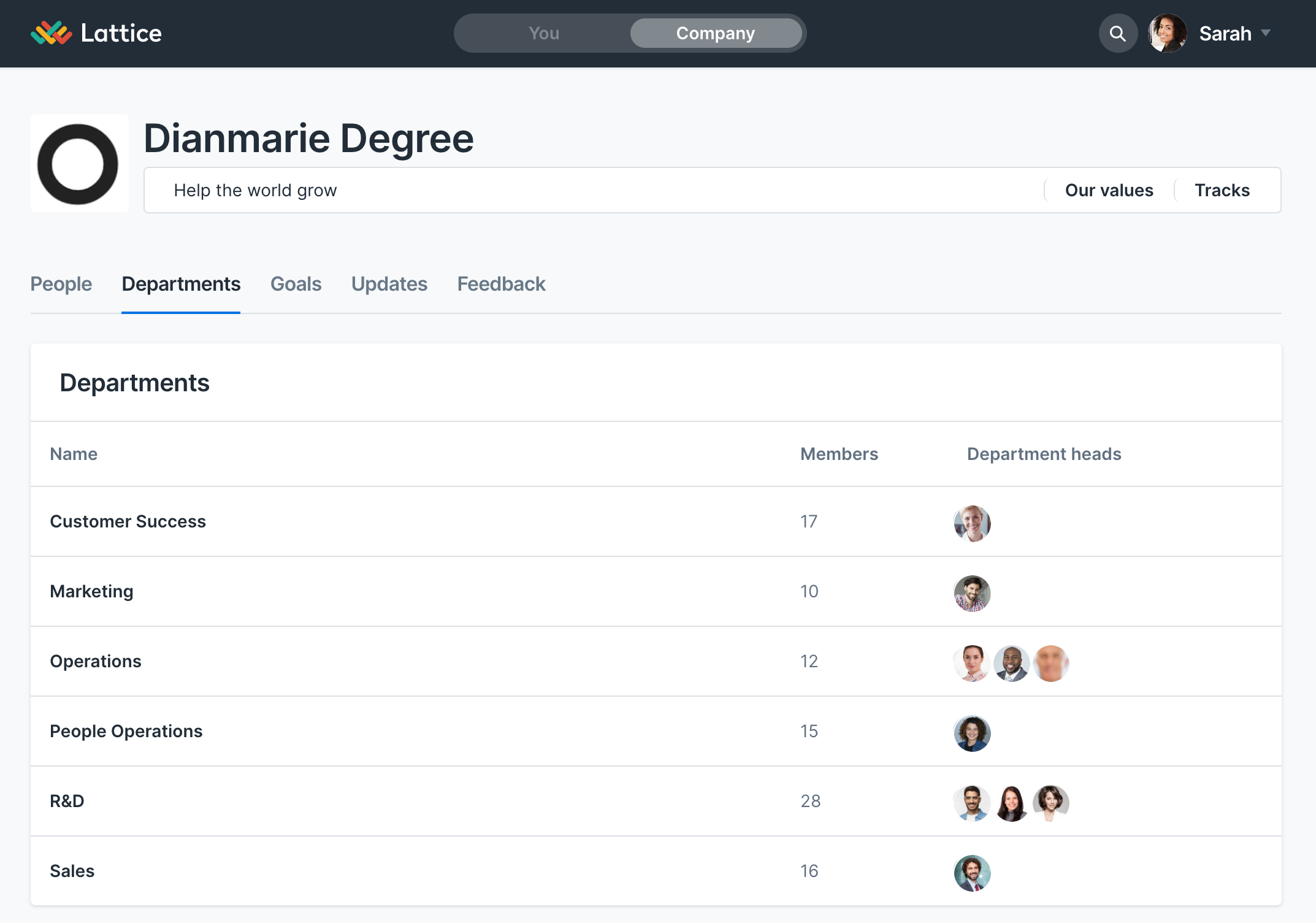 Goals
You can view overall company goals and their statuses under the Goals tab. Here, you can also see how many goals each department is currently working on and their statuses. By clicking on a department name, you can view these goals in detail.
To make a new goal, select "Create a Goal" on the screen's right-hand side.
Updates
Under the Updates tab, you will see a list of all public updates. You can also filter these updates by department.
To view an employee update, click the "View Update" box.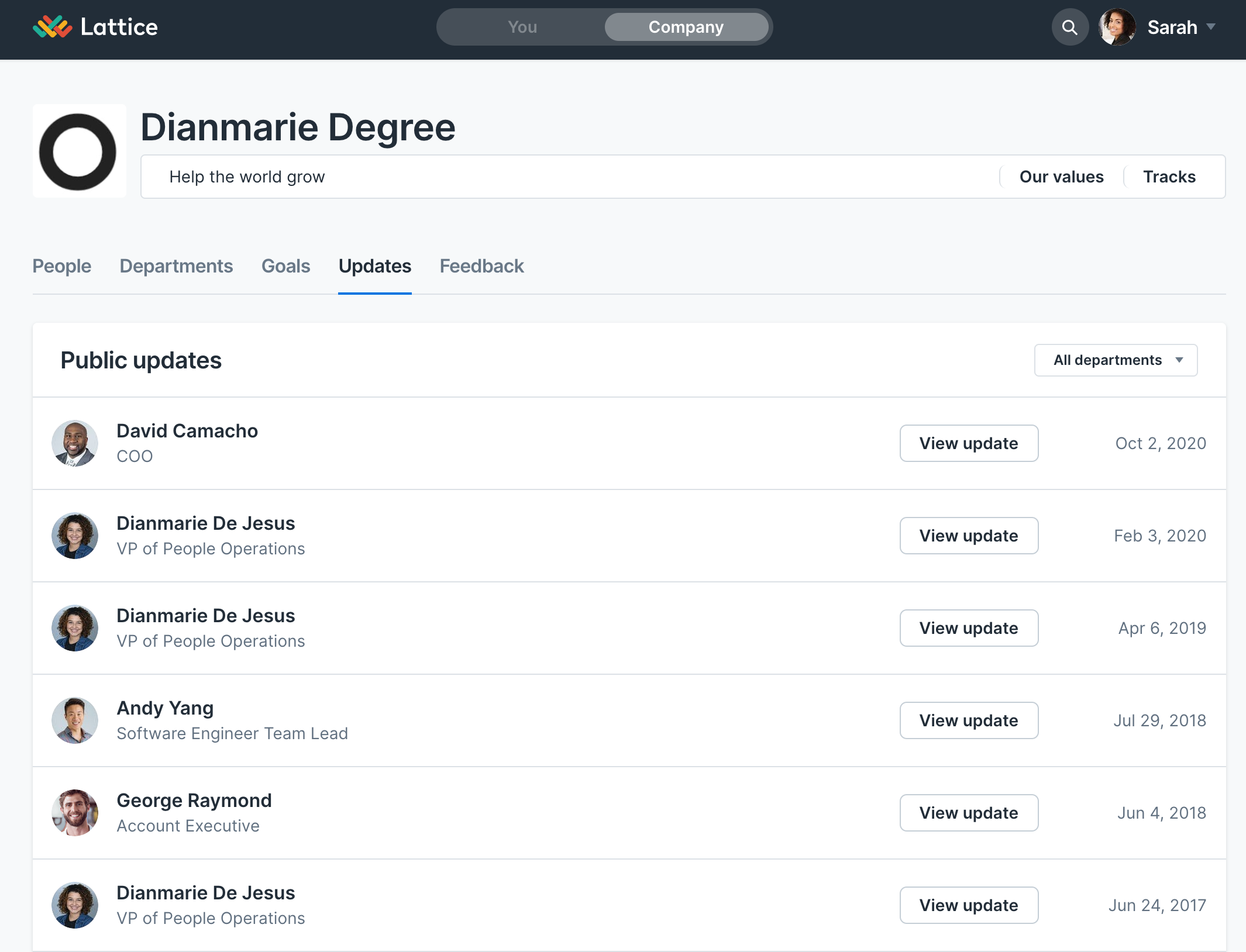 Feedback
Under the Feedback tab, you will be able to view all public feedback given at your company. You will also be able to give or request feedback.