Once an exit survey has been created, admins will need to manually add a new participant whenever an employee gives notice of resignation.
Before you start
Only survey admins can view and add new participants to exit surveys.
Exit surveys can only be completed by active employees. Once the employee has been deactivated, they will be unable to complete.
Add a new exit survey participant
Step 1: Navigate to Admin > Engagement > Exit survey.
Step 2: Enter the survey Settings.
Step 3: Under Participants > Add participants, search and select employee names.
Step 4: Select Send [number] survey...
Step 5: A confirmation will appear –– Confirm by selecting Send [number] survey. Note surveys will be immediately sent to active employees once confirmed. This cannot be undone once sent.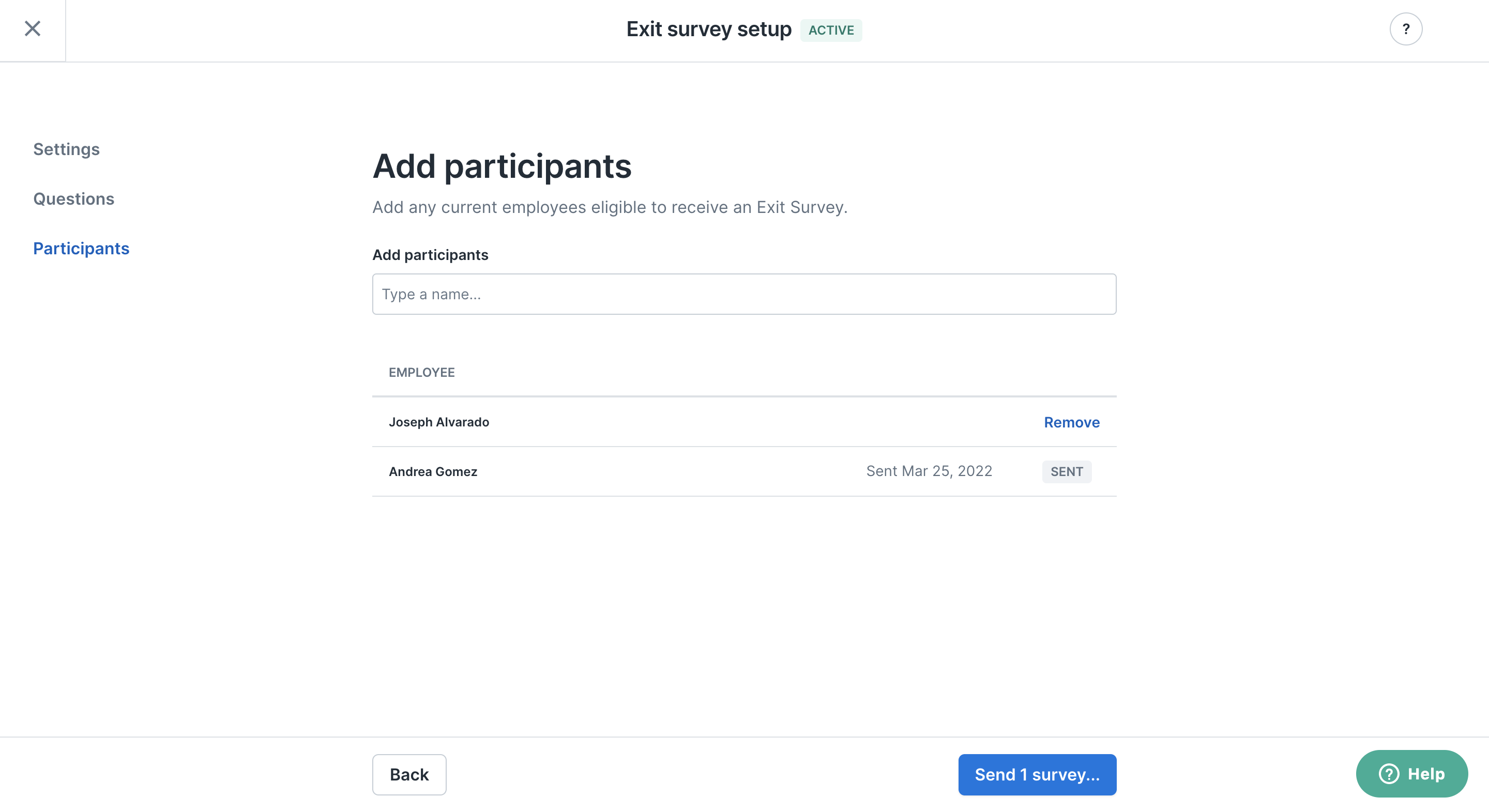 Next, learn how to view exit survey analytics.