Lattice gives you the ability to configure review templates so that reviewers answer questions about goals owned by the reviewee. There are best practices to be aware of before enabling a review with a goal-enabled template:
Best practice for goal-enabled templates
If admins pull active goals into a template, ensure all employees have active goals in their Lattice account.
If admins pull ended goals into a template, employees should have completed goals in their Lattice instance.
If admins pull both active and ended goals into a template, employees should have active AND ended goals.

Only the top-level goal will be pulled into the review cycle. This means that if an employee is the goal owner of both an objective and a key result (with cascading) the key results will not be a standalone question and Lattice will only pull in the objective. However, the key results will be visible using the collapsable option within the review.
How to determine goal progress for your organization
The best way to determine your organization's goal statuses and progress is through
Lattice's Goal Reporting
. The reporting includes data on each employee or group's status.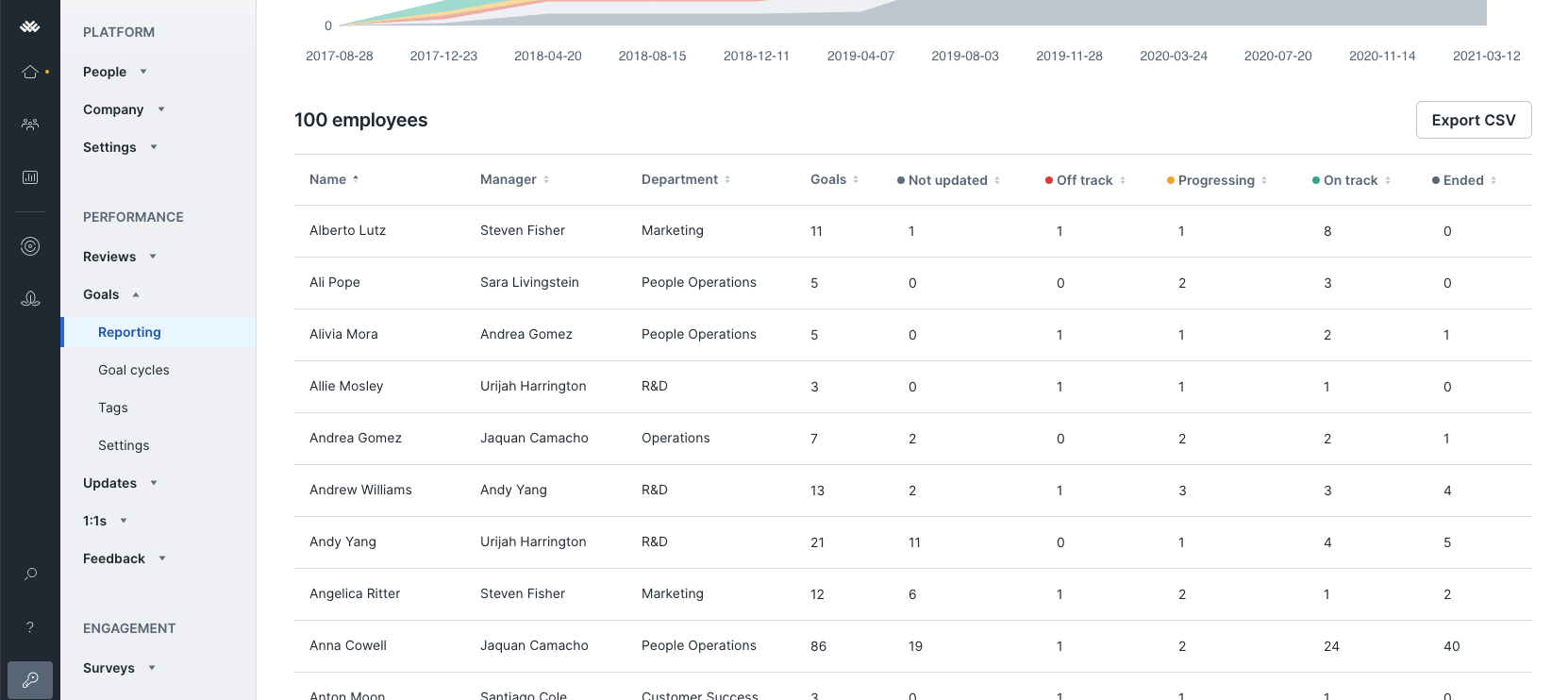 Locked analytics
Goal-enabled templates locked at the time of review creation - not launch. Therefore, it is essential to ensure employees have updated or ended their goals before the creation of the review cycle.
If an employee creates a goal after the review cycle has launched, that goal will not be included in their template. If an employee updates a goal created before the launch of the review with new progress after the reviews launches, that update will be reflected in the review.