Changing Peer Selection settings post-launch.
You'll be able to make the following changes in the active cycle:
Edit the limit of peer nominations
Allow employees to nominate themselves to review others
Allow employees to draft self-reviews while peer selection is active
Allow employees to decline a peer review
Allow peer reviewers to see the self-reviews of the people they are reviewing
To learn more about the edits, you can make post-launch, Editing the Settings of an Active Review Cycle.
Step 1: Navigate to Admin > Reviews > Auditing.
Step 2: Select the review cycle.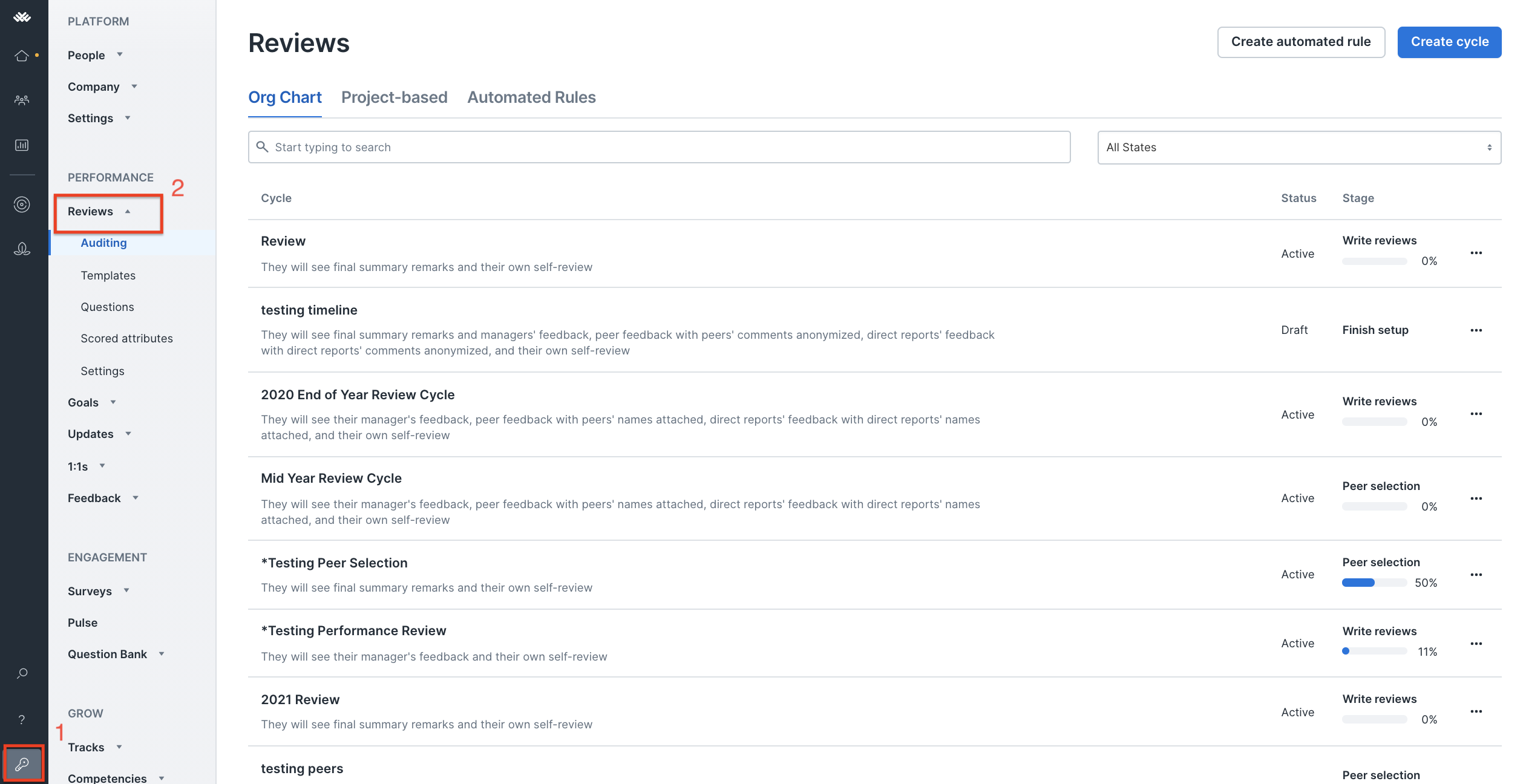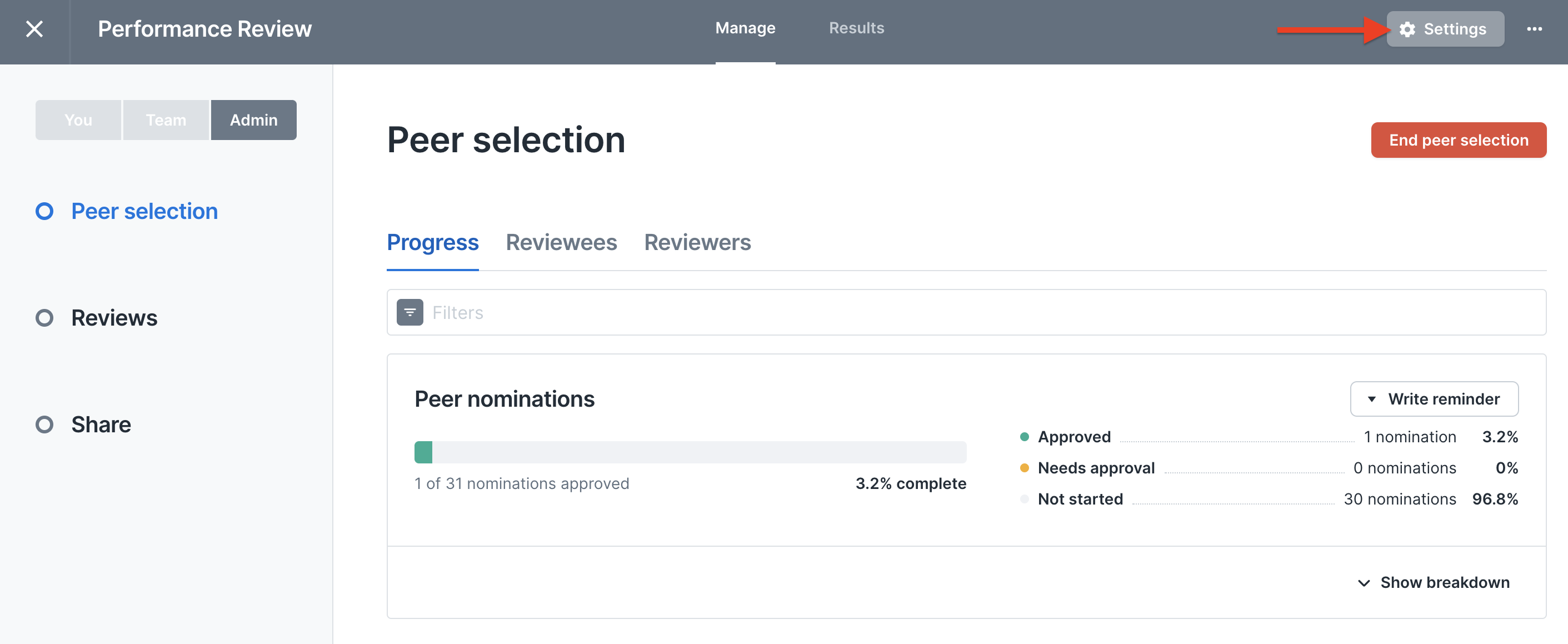 Step 4: Make your edits and Save.
Please note, you will not be able to change who selects peers in an active cycle.