Changing the Peer Selection settings post-launch
To edit any of the peer selection settings in an active cycle, follow the steps below!
Step 1: Click into the review cycle in question.
Step 2: Click into the "Settings" in the top right of the navigation bar.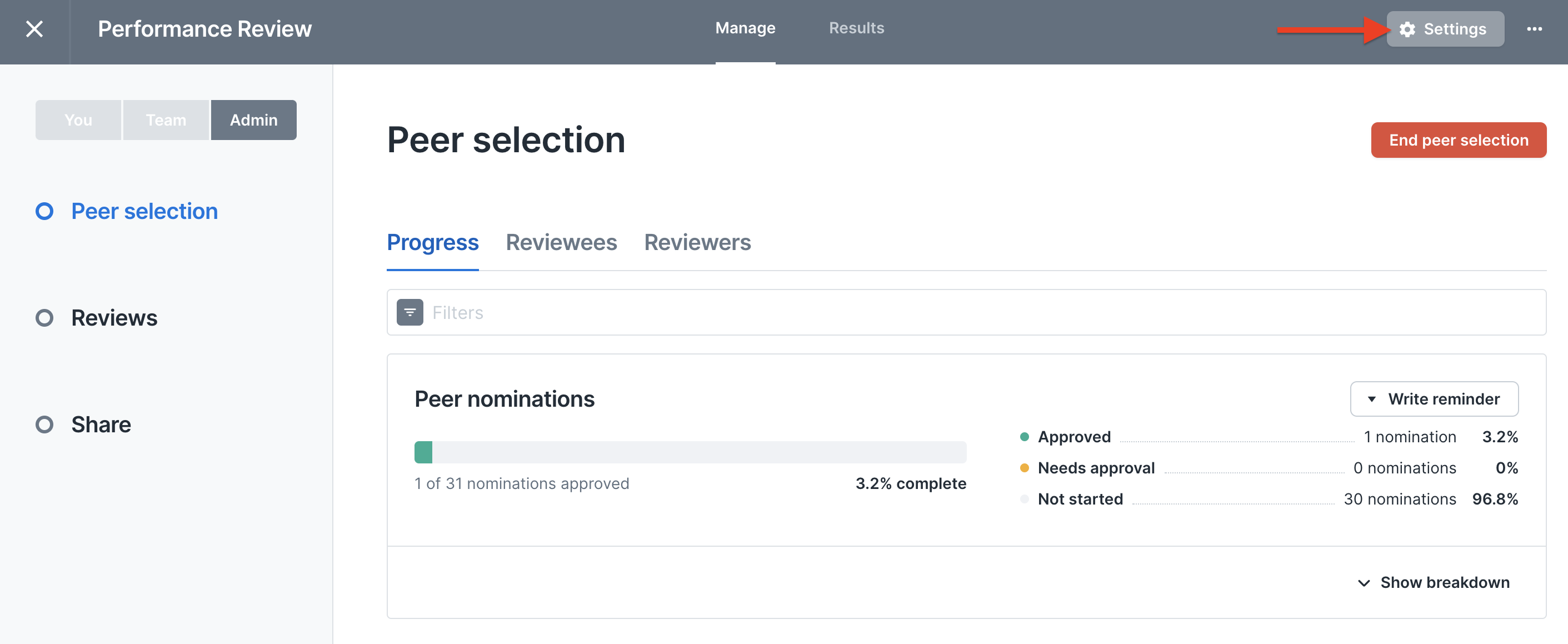 Please note: you will not be able to change who selects peers in an active cycle.
You'll be able to make the following changes in the active cycle:
Edit the limit of peer nominations
Allow employees to nominate themselves to review others
Allow employees to draft reviews while peer selection is active
Allow employees to decline a peer review
Allow peer reviewers to see the self-reviews of the people they are reviewing