How to create competency themes and group your competencies together under a track
Why Use Competency Themes?
Competency themes are a great way to help organize competencies within a track and group them under a single theme.
How to Create a Competency Theme
Step 1: Navigate to the Admin page.
Step 2: Scroll down to "Grow," click on "Competency Bank," and select "Themes."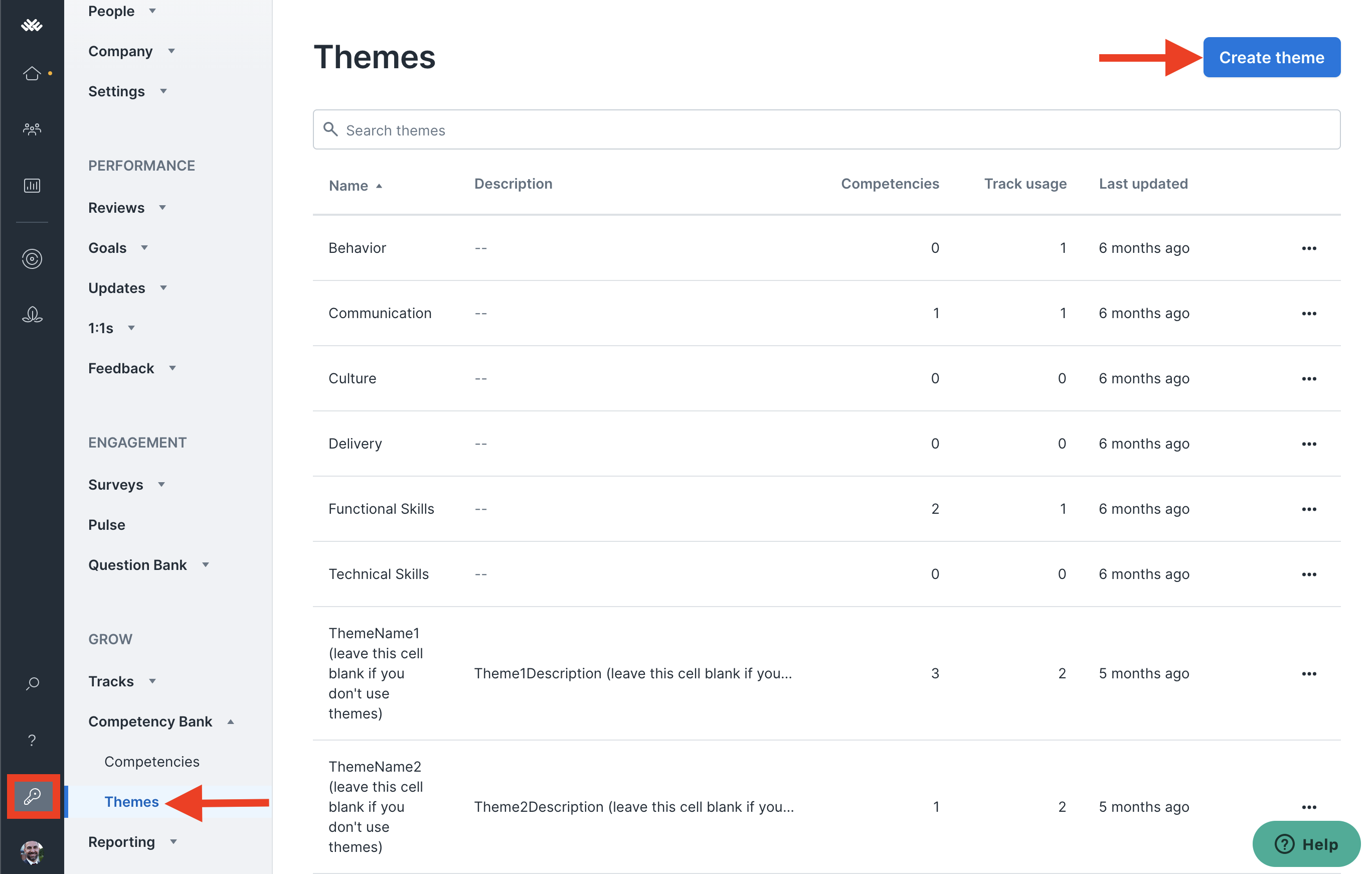 Step 3: Click on "Create theme" and enter a theme to group your competencies together.
Once you have created your competency theme, you can now group your competencies in a track.
How to Add a Competency Theme to a Track
Step 1: Under the "Tracks" section, click on the draft track to add a competency theme.
Step 2: Click on "+" to the right of "Competencies" and select "Add theme."
Step 3: Search for the theme you want to add to the track under "Theme name" and select "Add theme."
Step 4: Click on the gear icon and select "Manage competencies."
Step 5: Move and drag the competencies from the ungrouped section to the recently added competency theme and select "Apply changes."
Your competencies for this track will now be under a competency theme!