A simple way to locate and delete your pending feedback requests in Lattice
At some point, you may want to delete a feedback request that you previously submitted. As long as the request has not been answered, you can follow the steps below to delete pending feedback requests:
Step 1: On your Home page, select "People."
Step 2: Navigate to your employee profile.
Step 3: Click on "Feedback" from the Performance toolkit and select "Pending requests."
Step 4: Find the relevant request and click "Delete request."

Step 4: The system will then prompt you to confirm and "Delete."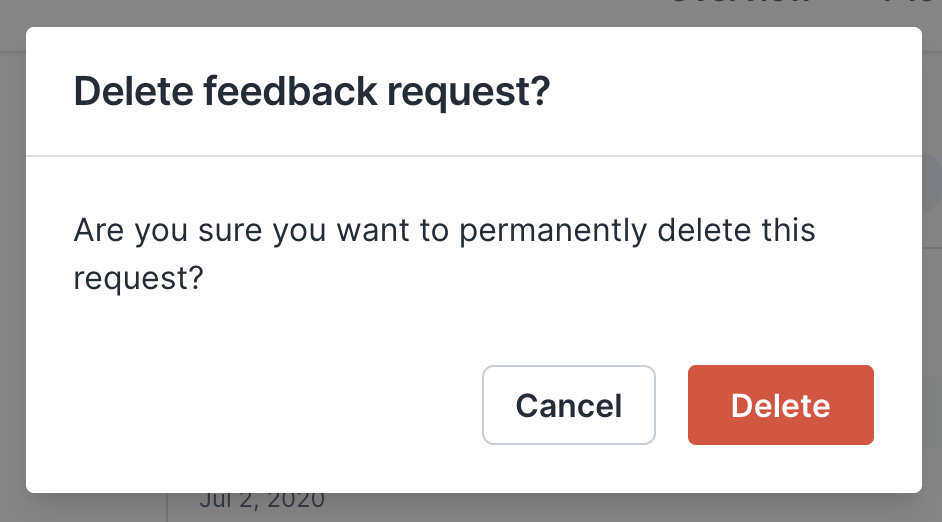 Please Note: When you initially request feedback from someone, that person will receive an email asking them to submit feedback. However, when you cancel or delete pending requests, that person will not receive a notification.