How to request feedback from people outside of your organization
Lattice allows you to
request feedback for yourself or your direct report from clients, partners, and associates you collaborate with outside of your organization.
Before you start
This article contains the following topics:
Request external feedback
Step 1: Navigate to Home > Give and request feedback.
–OR–
Step 1: Navigate to People > My team > Feedback > Select the blue Feedback button > Request feedback.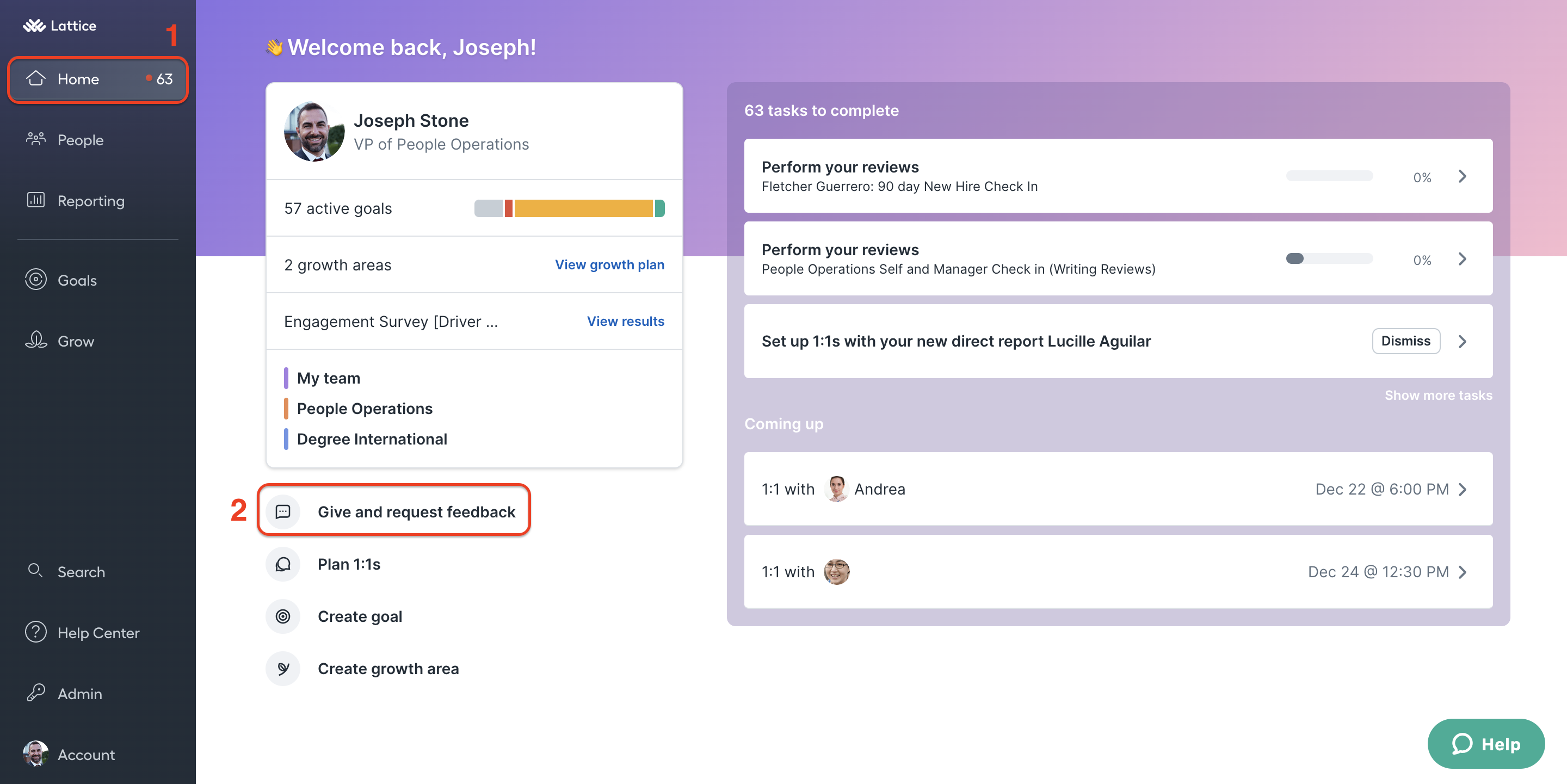 Step 2: The Feedback modal will appear –– Enter the Request feedback tab.
Step 3: Under Who do you want to ask for feedback?, type the email address of the person you wish to receive feedback from.
Step 4: Under Who's the feedback about?, type the name of the employee who the feedback is about. Lattice will give you the choice of selecting yourself or a direct report. If the employee does not appear in the dropdown, type in their name in the field and then select.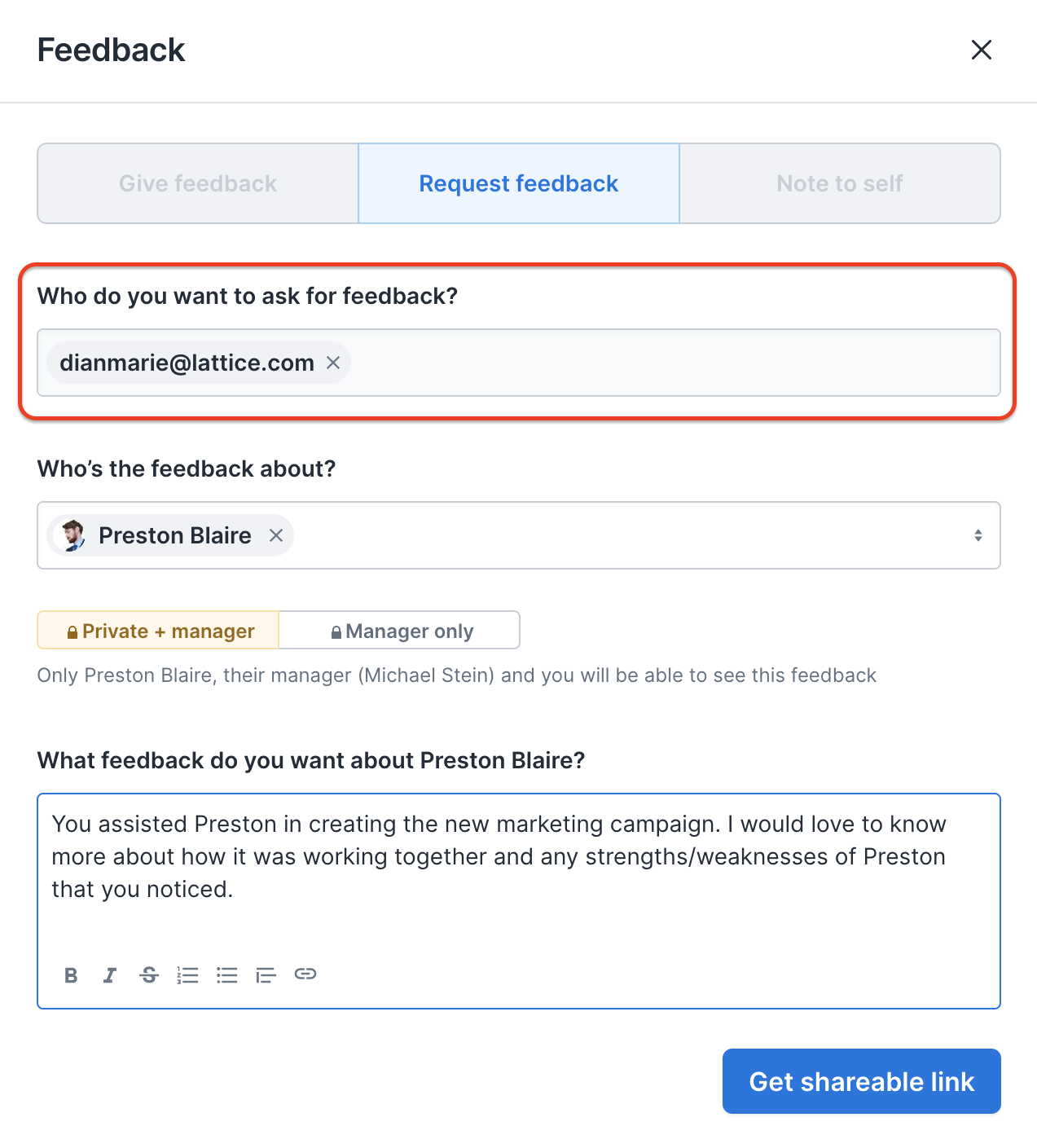 Step 5: Select visibility.
Please note: Feedback requests do not include a public visibility option. Requests for indirect reports can only be set to Private + manager, while requests for all other employees will have the option to be set to Private + manager and Manager Only.
Step 6: Under What feedback do you want from __?, include a description of what you want the feedback to be about. Please note, if you select to have the feedback as Private + manager, the employee receiving the feedback will have visibility into the description.
(Optional) Under Feedback prompts, add a common feedback question to your request.
There is no limit to the number of prompts added.
Prompts can be edited once they have been added to the text box.
Step 7: Copy the private link and send it to the person to give external feedback.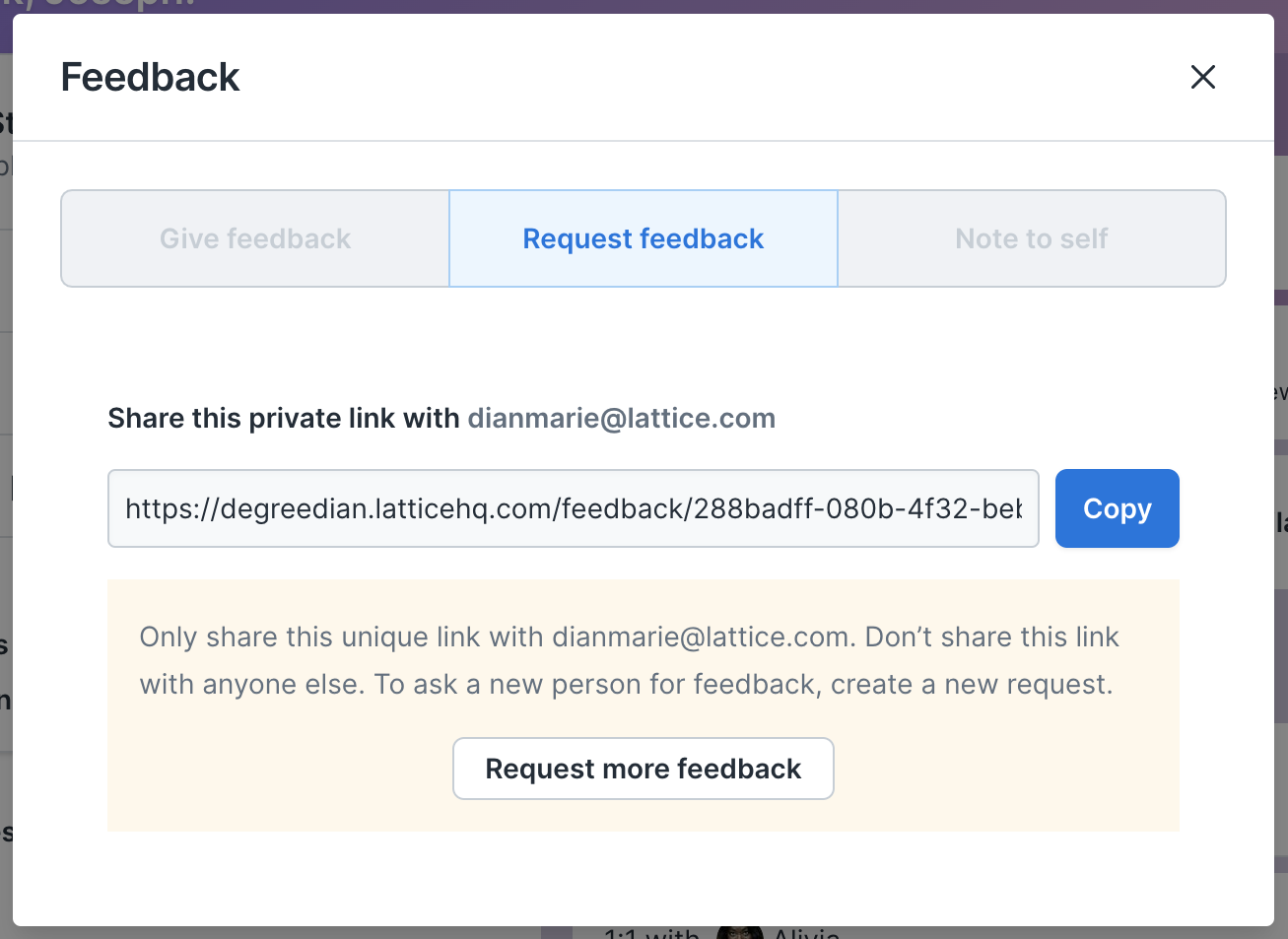 Receiver view
Once the receiver has access to the private link, clicking on it will take them to a standalone Lattice page to write and send their feedback.
The feedback page includes:
The name of the person the feedback is about
The description of the feedback request
The visibility option selected when creating the private link
Once submitted, Lattice will show a confirmation page.