As an admin, once a custom attribute relationship has been created, you will be able to configure this relationship visibility and editing permissions into the growth areas of the employees they are to oversee.
Before you start
Custom attribute relationships must be configured with the correct permissions after creation via the Permissions page. For the step-by-step process, check out Configuring Custom Attribute Visibility.
Relationship Point of View
To access the growth area of an employee, the relationship owner will follow the following steps:
Navigate to People > Under Additional, select the name of the employee > Grow.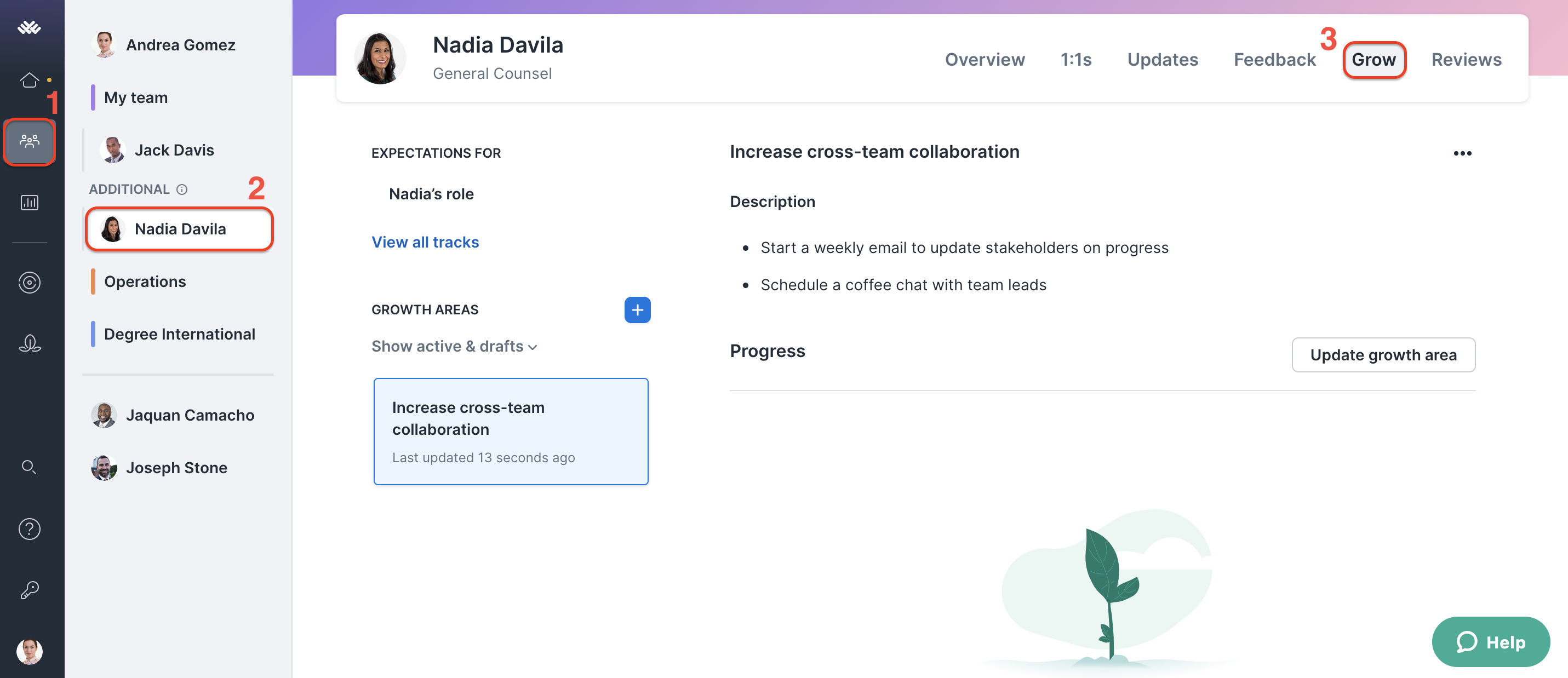 From here, relationship owners will be able to...