Creating and editing custom relationships in custom attributes
"Custom relationship" attributes represent a relationship between two people in the organization. This attribute may be valuable for you if there are people outside of a manager-direct report relationship that needs visibility into an employee.
To Create a Custom Relationship:
Step 1: Navigate to the "People" section found on the "Admin" discovery navigation.
Step 2: Click on the "User Attributes" tab.
Step 3: Click on "Create custom attribute."
From here, you can give your custom attribute a name and decide what kind of attribute it is by choosing "Relationship."
After you have created the custom relationship, you will be taken back to that "User Attributes" page to see that attribute listed.
Filling in user data and applying this relationship
To bulk update the custom attributes of many employees at once, follow the instructions listed in this help center article here! To upload an attribute that is a custom relationship, use the email address of that user in Lattice to designate the relationship in the CSV.
To apply the custom attribute manually (without uploading a CSV), first, navigate to the Admin panel's People page. Second, find that employee you would like to give another employee visibility into, and click on the ellipsis to the right of that employees' name. Lastly, click on "Edit profile" from the dropdown.
After you have clicked into the employee profile to edit it, you will see the custom relationship you have created listed under "Custom".
For example, if I want to give Jack manager visibility into Preston's profile, I will want to 1) click in to edit Preston's profile, and then 2) add Jack's name under the "Dotted Line Manager" custom attribute I created.
Visibility
The employee who has been assigned the relationship visibility will be able to find the second employee's profile within their Profile page. The employee can be found under the "My Team" section of their People navigation alongside direct reports to provide easy access.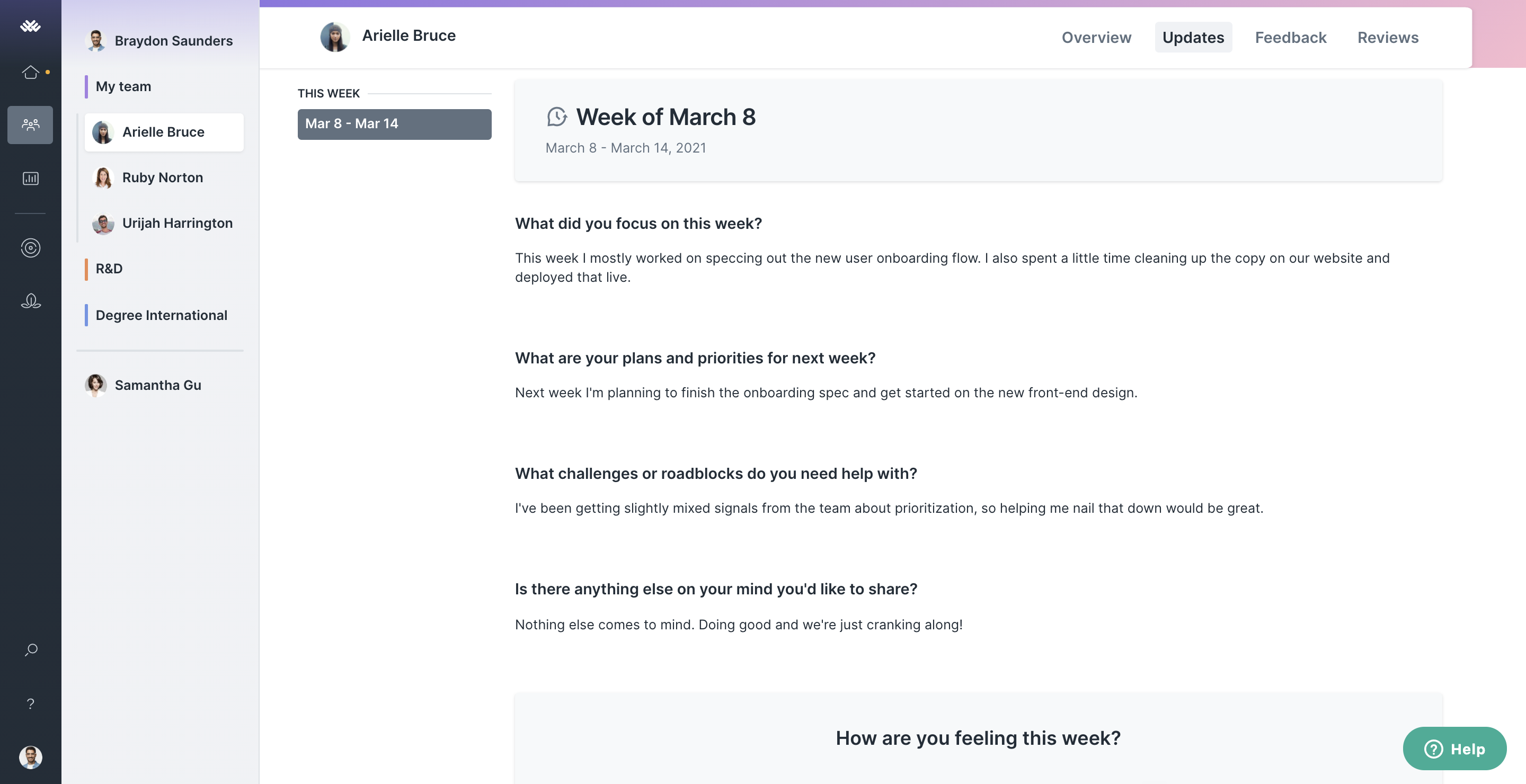 For more information on what visibility this gives, check out "Configuring Custom Attribute Visibility."