How to configure visibility settings for custom relationships
Step 1: Navigate to the "Permissions" section found under "People."
Step 2: Look under "Custom attribute relationships."
Here you will see the name of the custom relationship you have created and how many employees it applies to.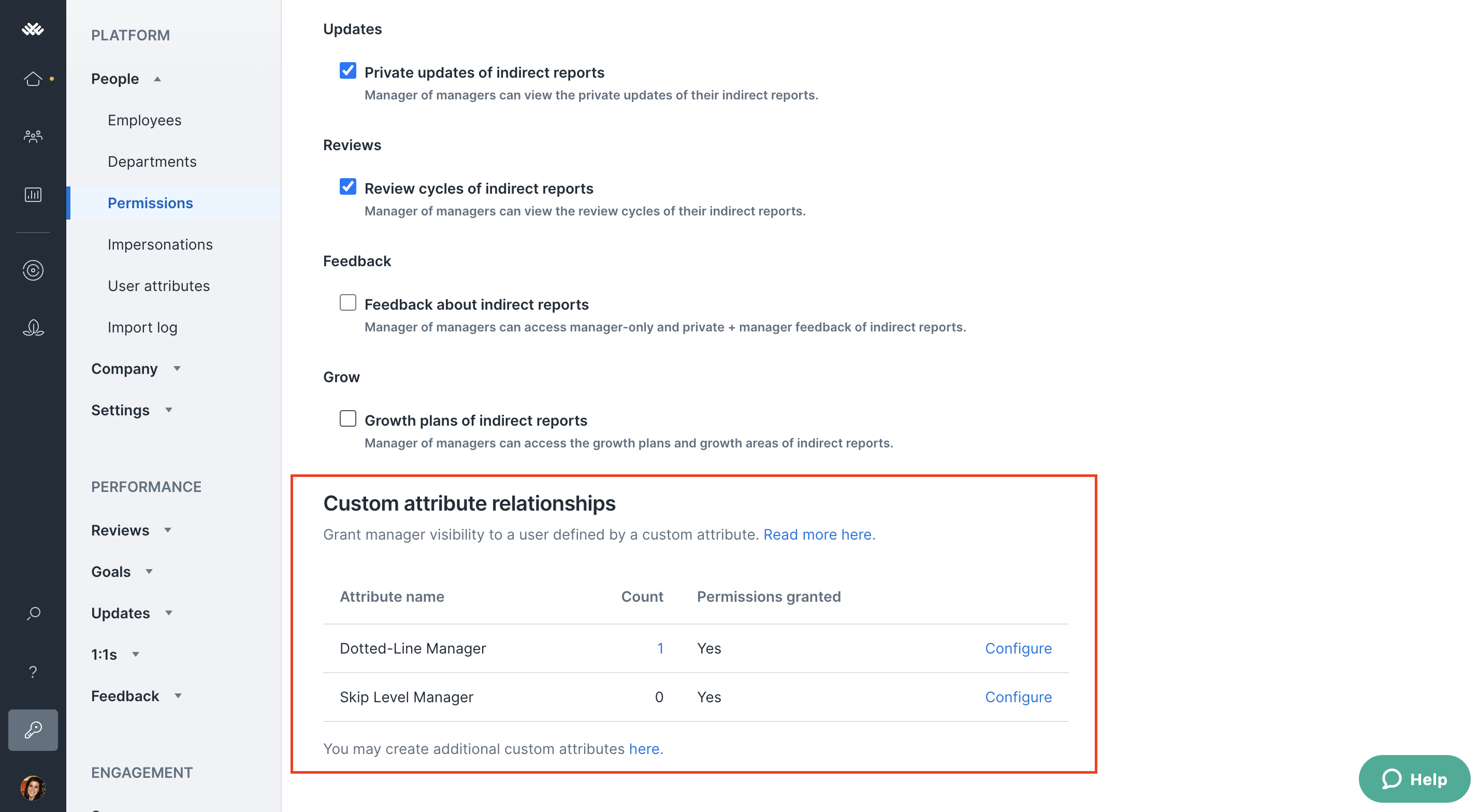 Step 3: Click "Configure" to the right of the custom attribute name to choose visibility options given to the custom relationship.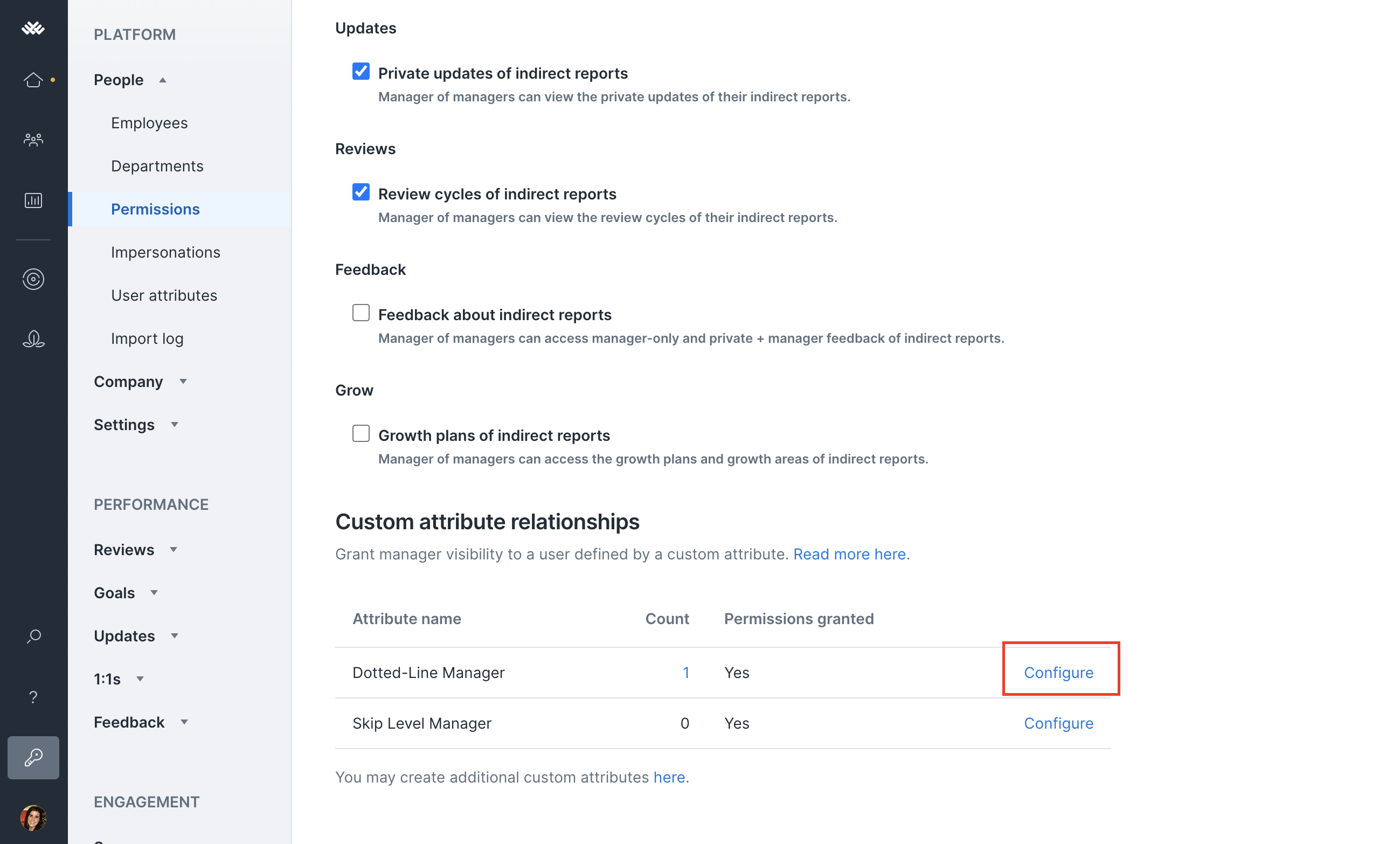 Visibility Options
There are seven visibility permissions that you can configure for a custom relationship. For example, when setting up the custom attribute relationship of "Manager Visibility" given to a dotted-line manager, there are five different visibilities you can give this additional manager.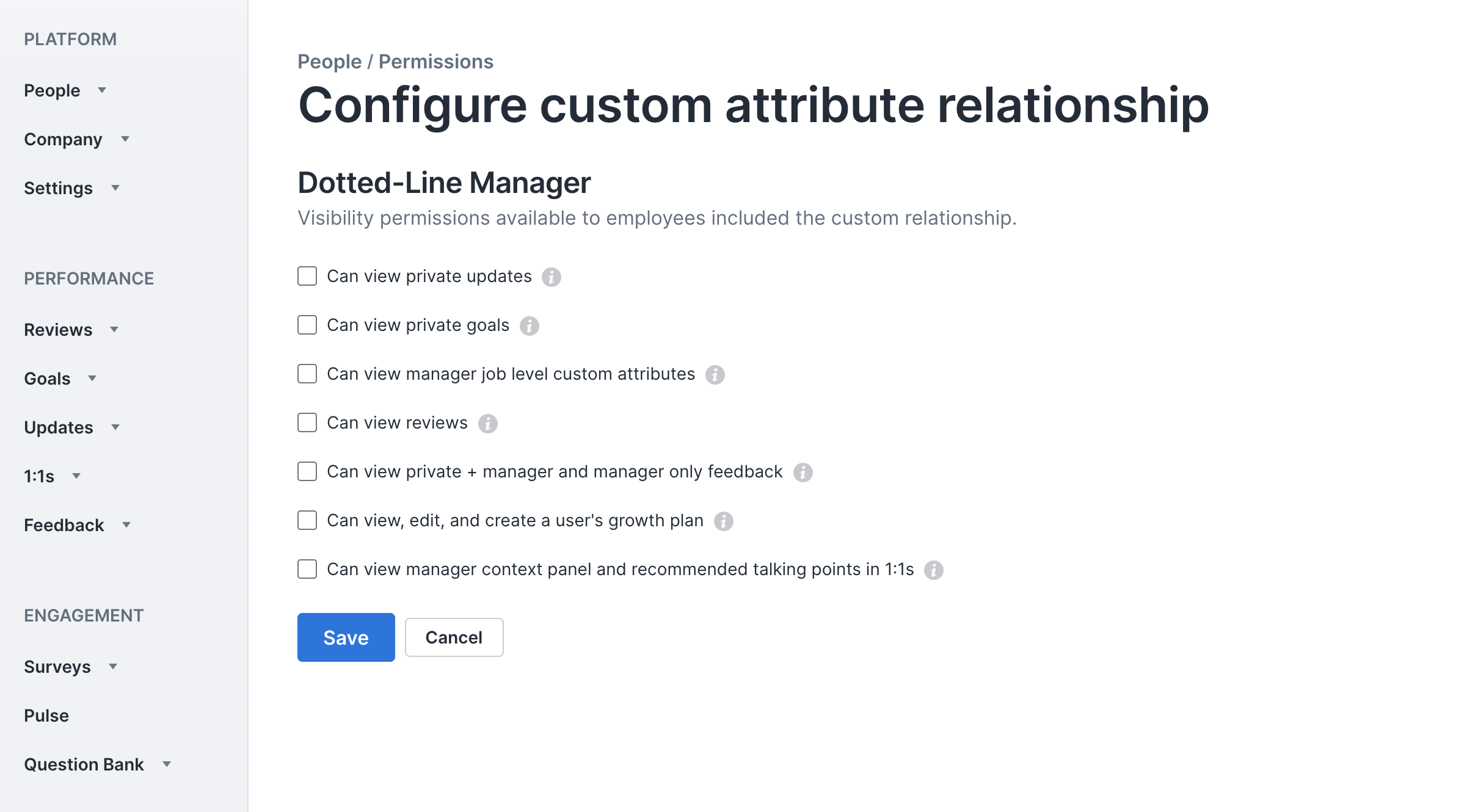 As a reminder, granting a custom relationship visibility will allow that person to view all historical data, regardless of any manager changes.
To remove this visibility
To remove visibility into a Lattice tool entirely, you will have to remove the custom relationship from the employee profile. To remove visibility into a specific Lattice tool, you will want to follow the steps above and uncheck the permission boxes.