Learn what visibility you can configure for a manager of managers.
Depending on the needs of your organization, admins can configure whether or not a manager of managers has additional top-down visibility into growth plans for their indirect reports.
Before you start
Manager of managers visibility must be configured by the account admin before managers of managers can have visibility to their indirect's growth plans. To configure these settings, please follow the steps in Enabling Top-Down Visibility in Lattice.
Please note...
Managers of managers will NOT be able to update growth areas from the 1:1 agenda

By default, the manager of managers can still view reporting for growth areas, even if they cannot view the individual growth areas.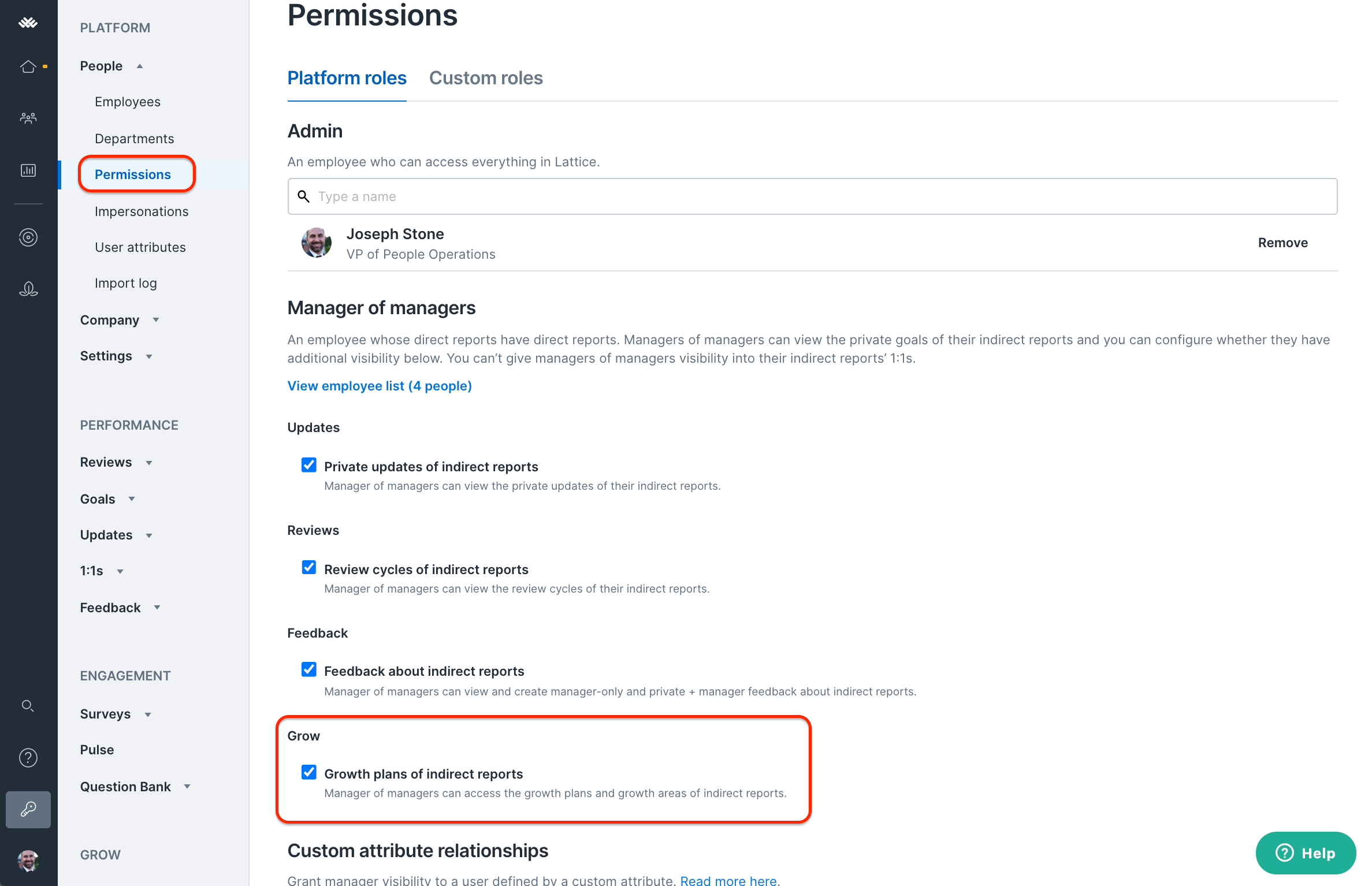 Visibility for a manager of managers:
If the setting is toggled ON manager of managers can view the following:
Growth plans and growth areas of their indirect reports in the growth plan from the reports profile page