How to set up your automated rule to launch automatically
When creating an automated rule, you may want to set up the rule to automatically launch review cycles without the Admin needing to login to Lattice. To set this up, follow the steps below:
Step 2: Click into an existing rule or select "Create automated rule."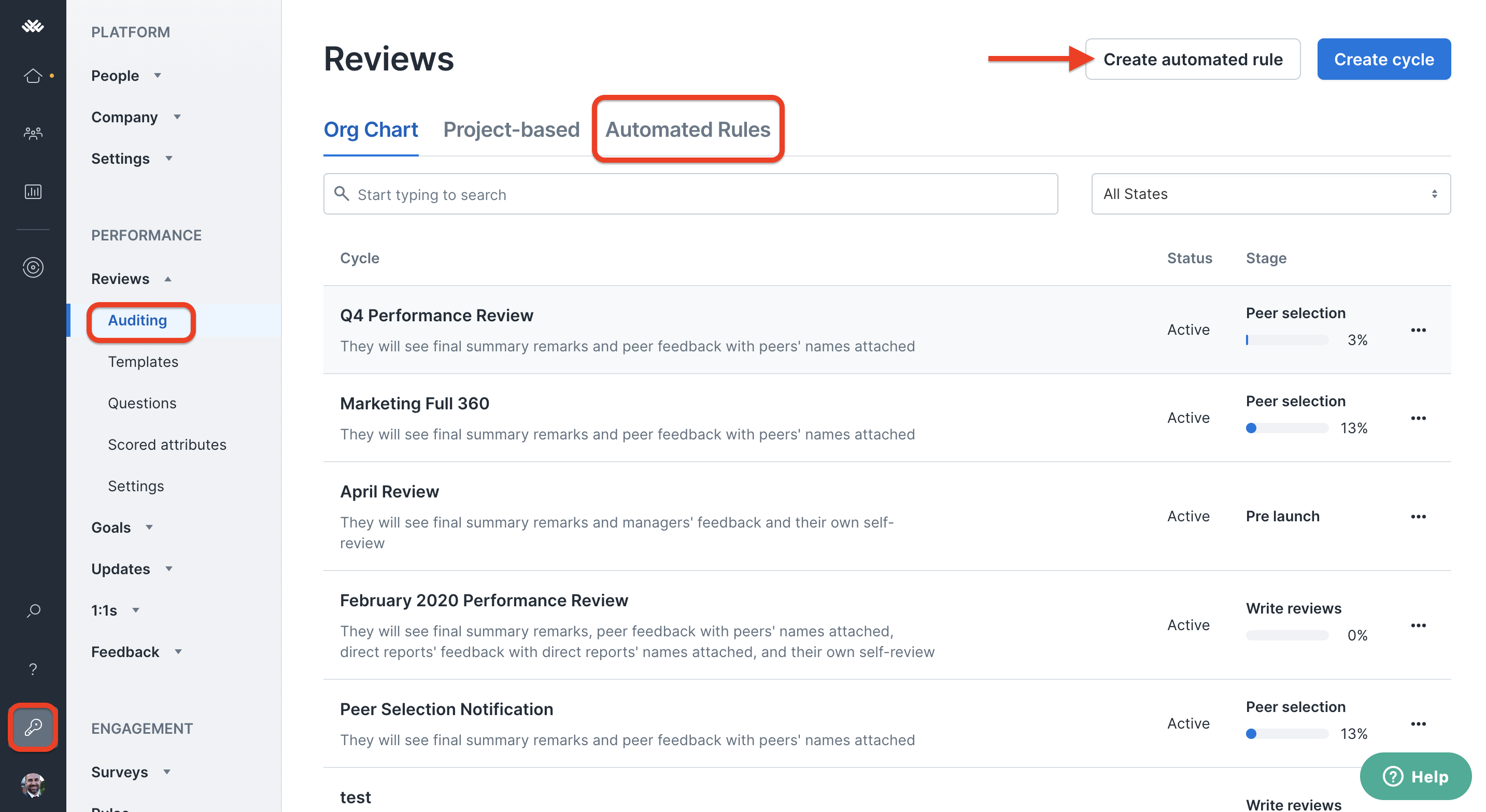 For more information on creating automated review cycle rules, check out these articles:
Step 3: In the "Sequence" section of the set-up, select "Automatic," input the timeline days and compose a launch notification.
Review cycles will be generated in your Lattice account 7 days before they are set to launch.
Note: If you auto-launch a review on a timeline, the manager of the reviewee will be able to progress the review to the next phase(s) of the cycle.