How to set agenda templates in a 1:1 (formerly recurring talking points)
Employees can create customized agenda templates for agenda items they'd like to discuss regularly in their 1:1 relationships. As a manager, this allows you to efficiently plan your 1:1s and is a great way to ensure you're touching base with each of your direct reports about any team-wide projects or initiatives.
Managers can create agenda templates in two ways:
For their team
For an individual
Before you start
*Note: An employee will only be able to edit the agenda templates that they have created.
Creating an agenda template for your team:
Step 1: On your Home page, select People from the Discovery Navigation bar.
Step 2: Enter your profile and navigate to the 1:1s tab within the top toolkit.
Step 3: Select the + button and Configure agenda templates.

Step 4: From here, you will be taken to a complete list of your current agendas. Create a new one by selecting Create agenda template.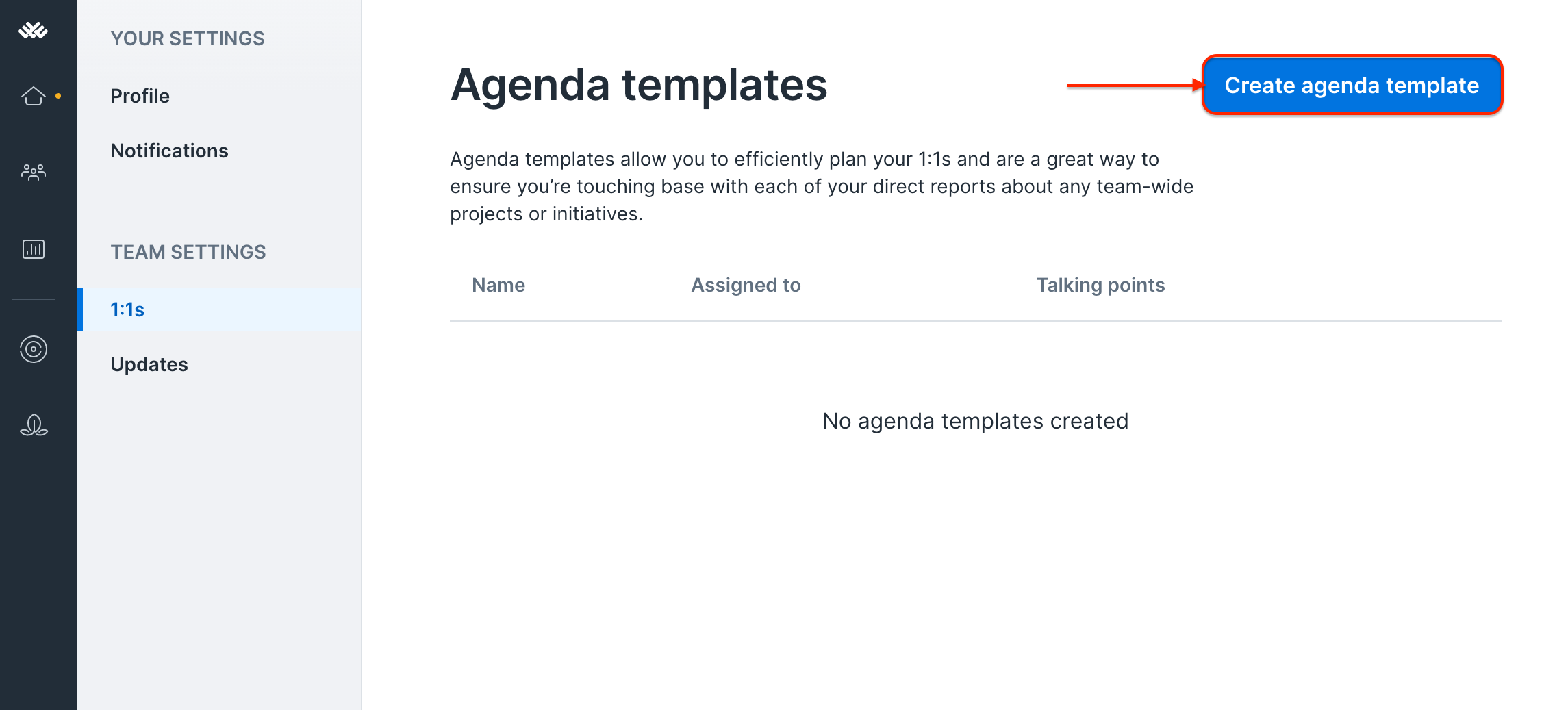 Step 5: Name your template, add in talking points and choose who you'd like this agenda template to be assigned to (optional). You're able to assign the template to as many teammates as you'd like (as long as you have set up 1:1 relationships with those individuals).
Note: Only the creator of the template will be able to view the employees the template is shared with; the direct report cannot view who the template is shared with.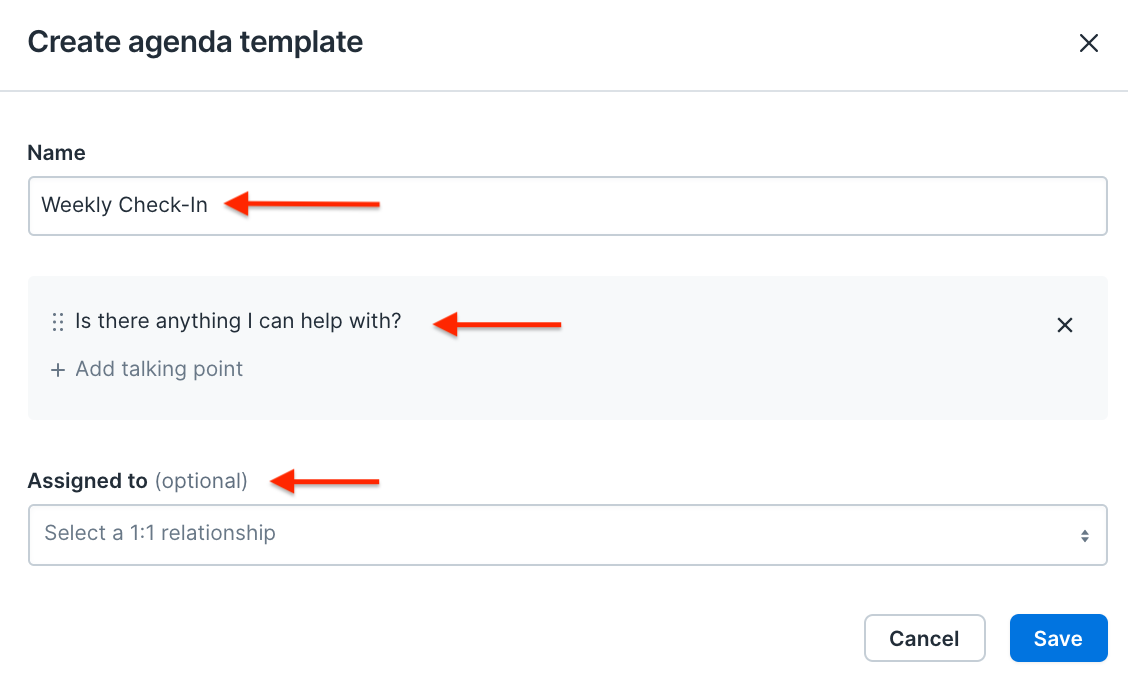 Creating an agenda template for an individual
Step 1: On your Home page, select Plan 1:1s.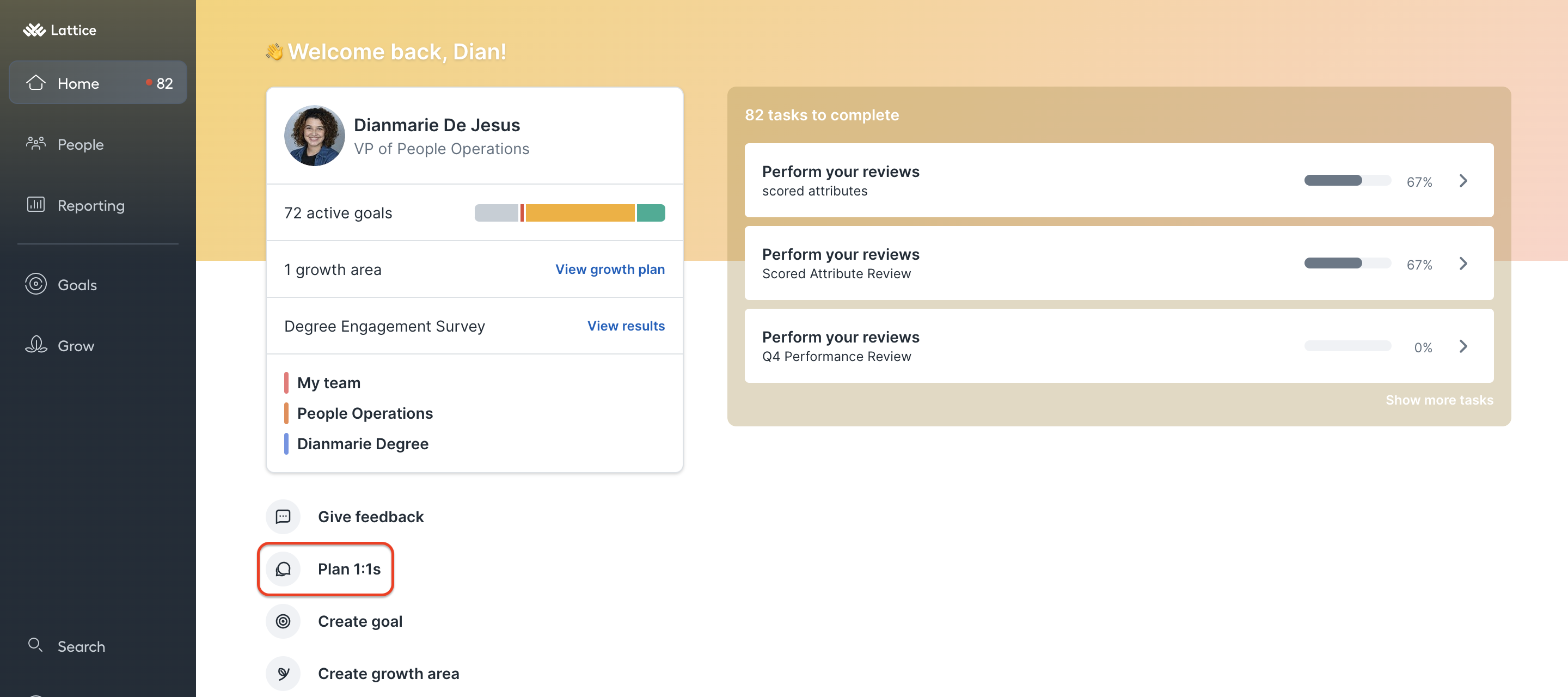 Step 2: Select the employee you'd like to set an agenda template for then select Settings.

Step 3: Under Default agenda template, select to Create a new template or assign a Custom template.
Note: The Custom template is made up of previously added recurring 1:1 talking points for that specific 1:1 relationship. If you'd like to add additional talking points to the Custom template, add additional recurring talking points and select Create as template.
Step 4 (optional): If you select Create a new template, you'll be able to name the template, add talking points, and assign the template out to other 1:1 relationships.
Step 5: Select Save.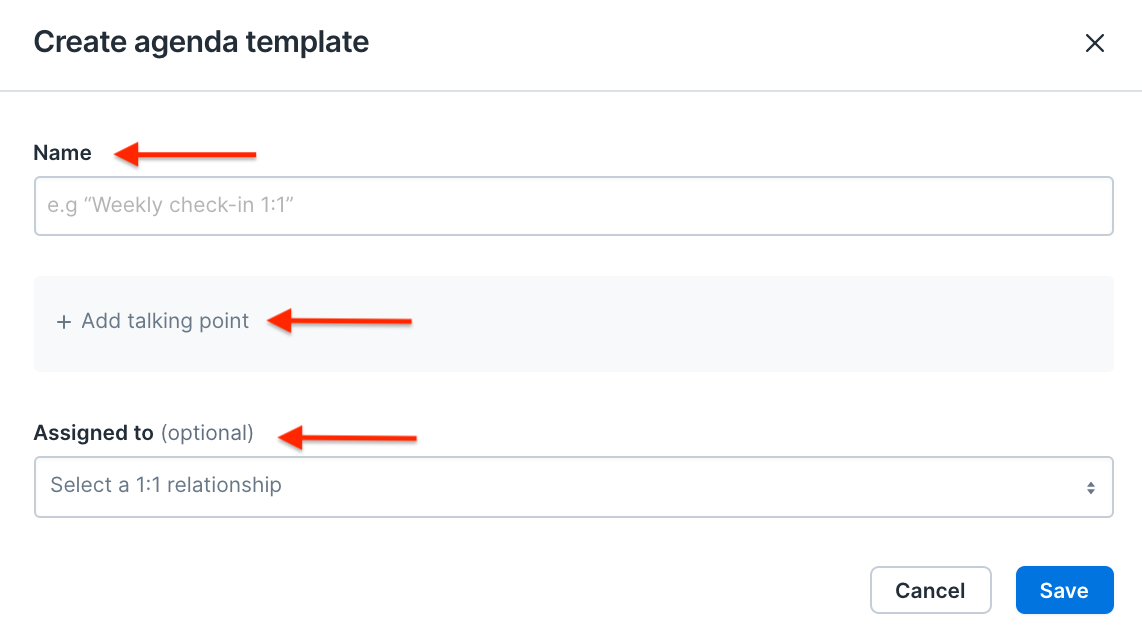 Edit or delete an agenda template
When a manager creates an agenda template, they'll be able to edit each template's talking points that they've created. If you need to make edits in the future, you can always "Edit" or "Delete" the agenda template by clicking the ellipses next to your template.