As a manager, Admin, or goal co-owner, you may want to see if an employee has made changes to their goals or key results. This is available in the goal Audit Log.
To find the goal Audit Log, click on any goal. Below the objective and key results, click on "Audit Log" to the right of "Timeline."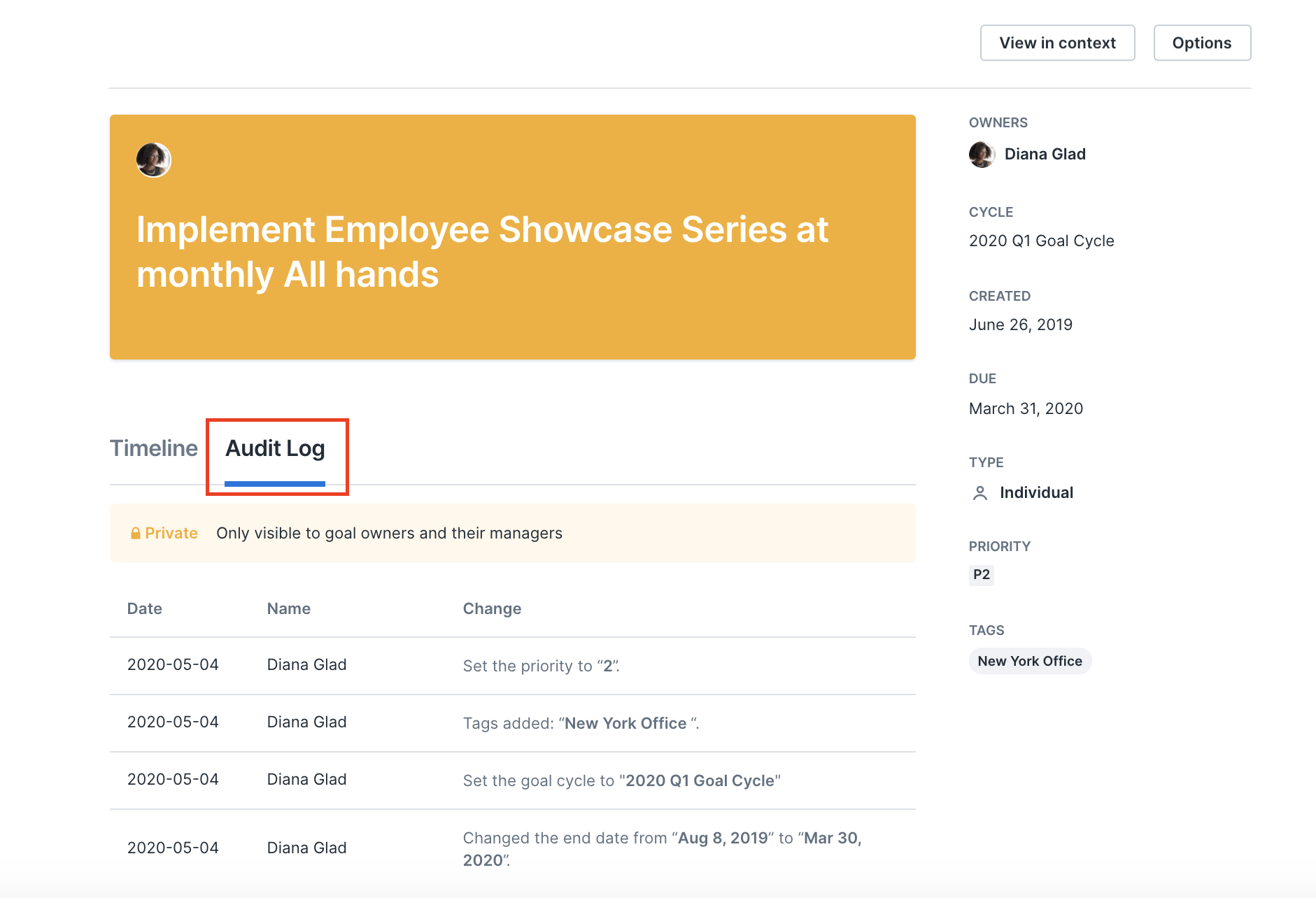 What is tracked in the Audit Log?
Goal Titles
Visibility settings (public/private)
Key results
Start and end value changes
Type (individual/department/company)
Goal owner(s)
Goal tag(s)
End date
Priority
Description
Who can see audit logs?
Goal owners
Managers of goal owners
Admins