How to swap a review template in a review cycle
This article covers the following topics:
Before you start
You will need to edit your template prior to swapping your review template in the review cycle. To edit your review template, view How to Edit a Question in an In Use Template. Please note, any drafted or submitted reviews will be deleted after swapping the review template.
Swap review template
Step 1: Navigate to Admin > Reviews > Auditing.
Step 2: Select the review cycle.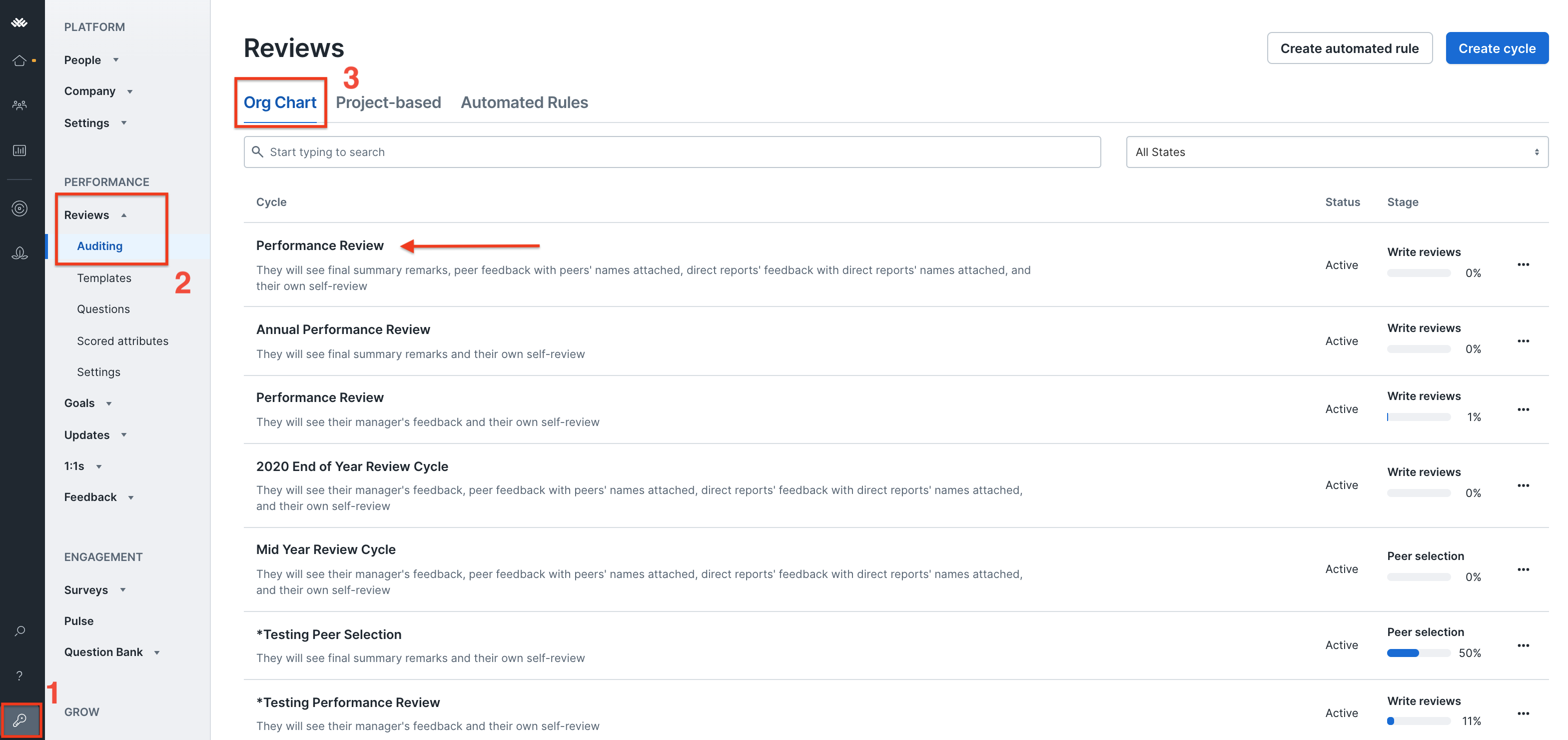 Step 4: Select Templates.

Step 5: Select Change template.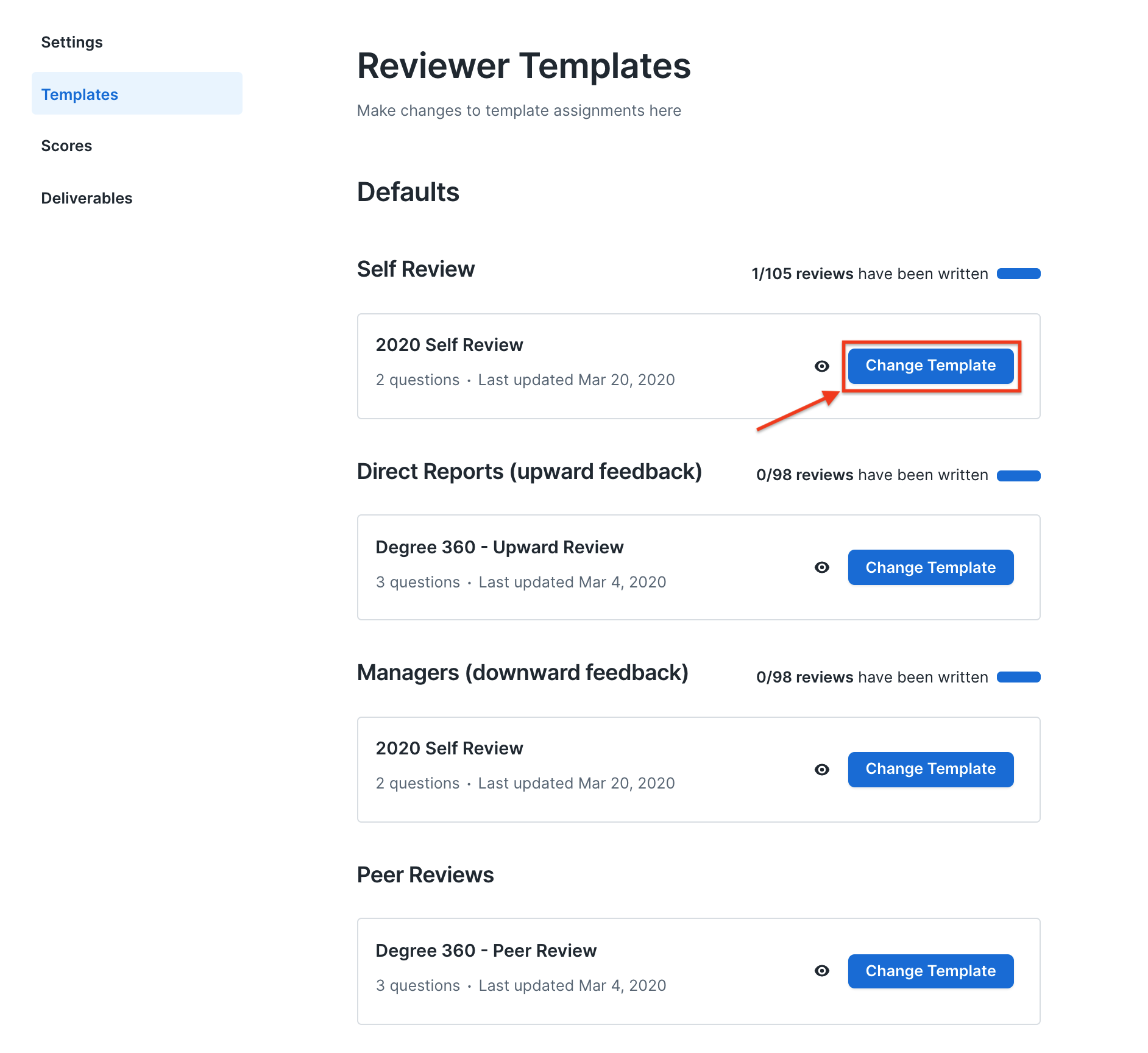 Step 5: Before swapping the template, you will see a warning message letting you know how many reviewers will be affected. Please note, any drafted or submitted reviews will be emailed to the reviewer then will be erased from the review cycle. The reviewer will need to re-enter their review into the new template.
Step 6: Select Apply changes.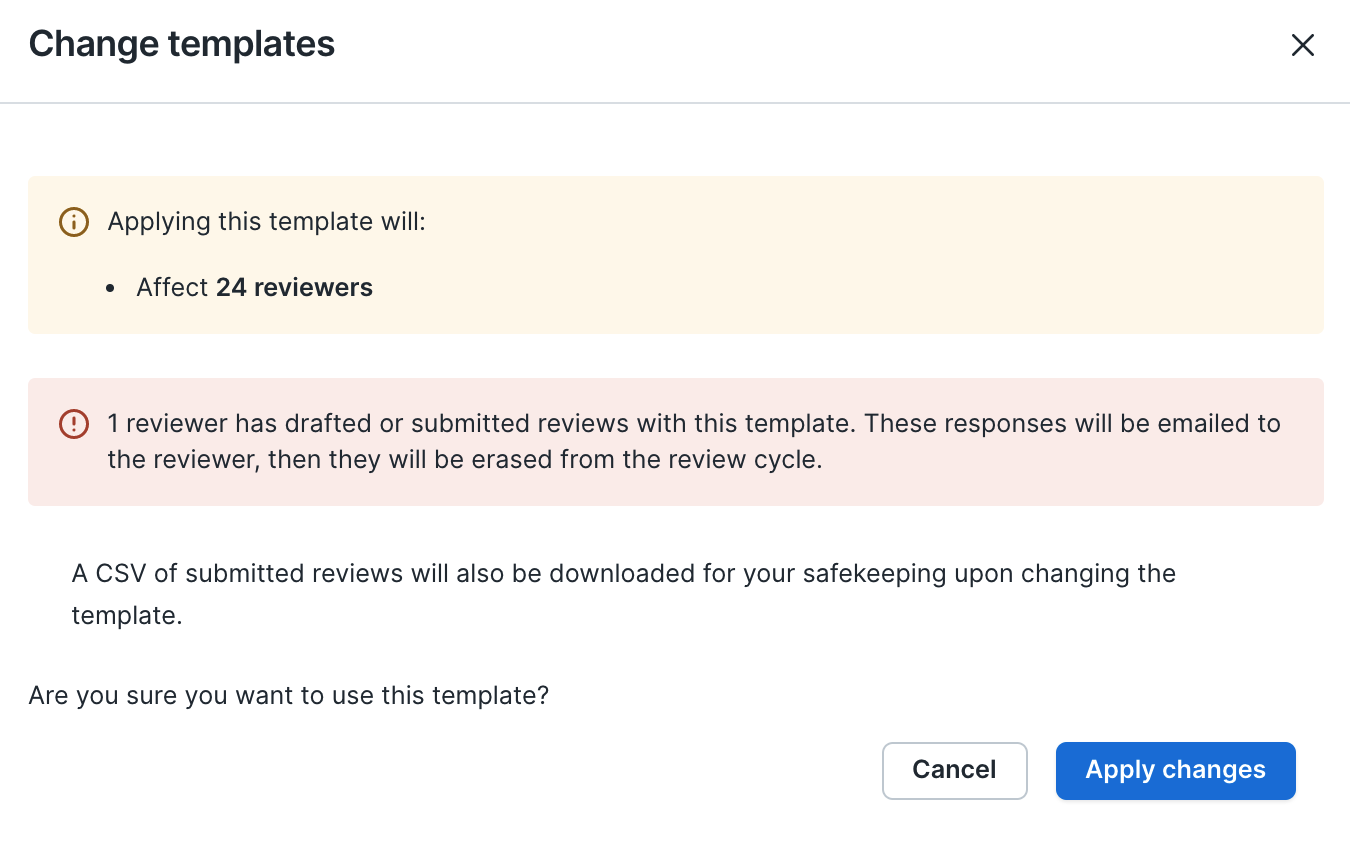 Once you have swapped your template, you should see the notification below.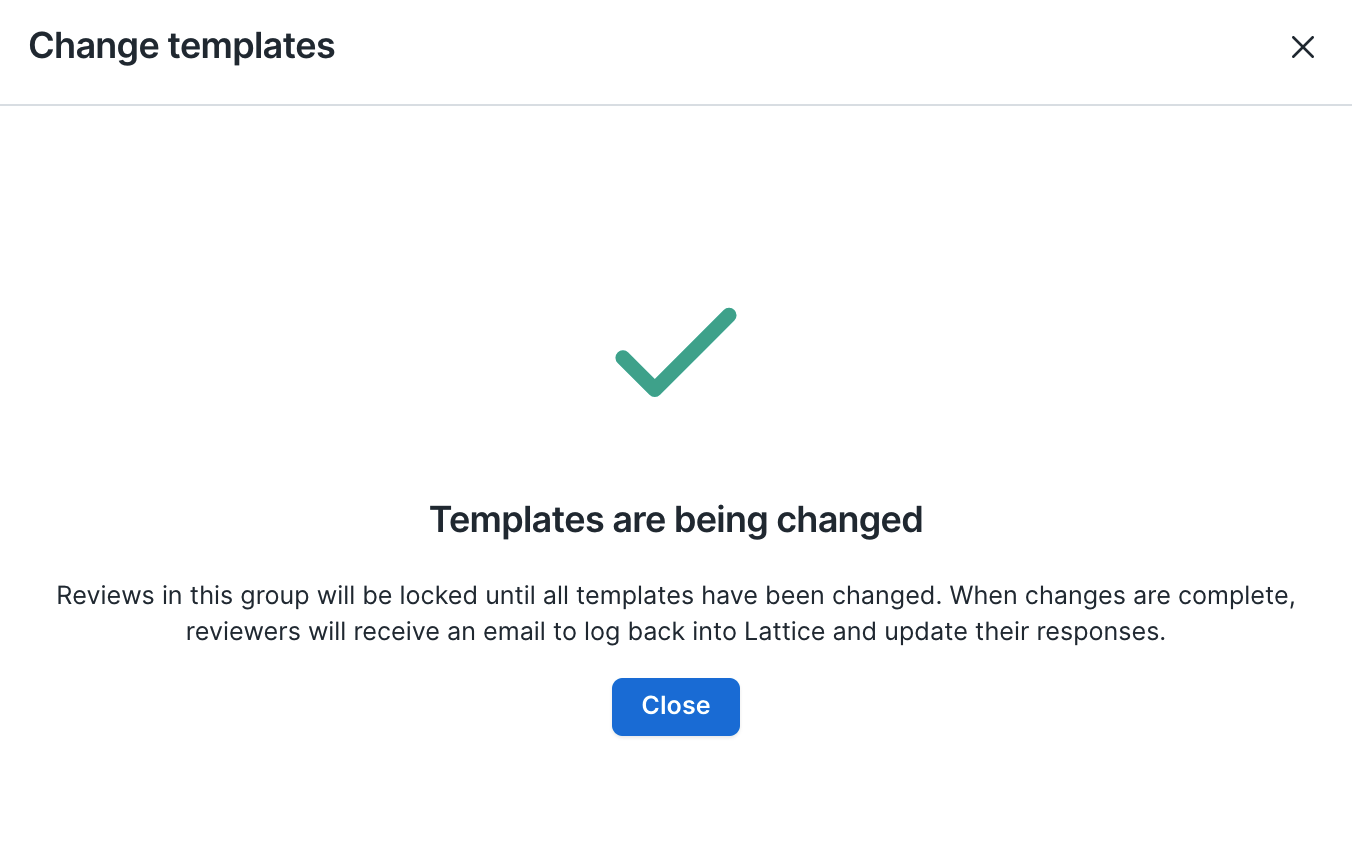 If you have assigned review templates by user attributes, please follow the steps above.
Please note, you can only swap a review template if you have selected a custom template for each review group based on employee user attributes.
Submitted reviews for Reviewers
Once you swapped a review template, any submitted reviews will automatically be reopened. Reviewers will receive an email notification letting them know that there has been a change to the review cycle. They will also receive an export of their submitted or drafted responses to refer to when completing their review in this updated review template.
You can find an example of that notification below:
Submitted reviews for Admins
Step 1: Click on the ellipsis (...) in the review cycle and select Audit log.

Step 2: Select Download again next to the file of the old responses.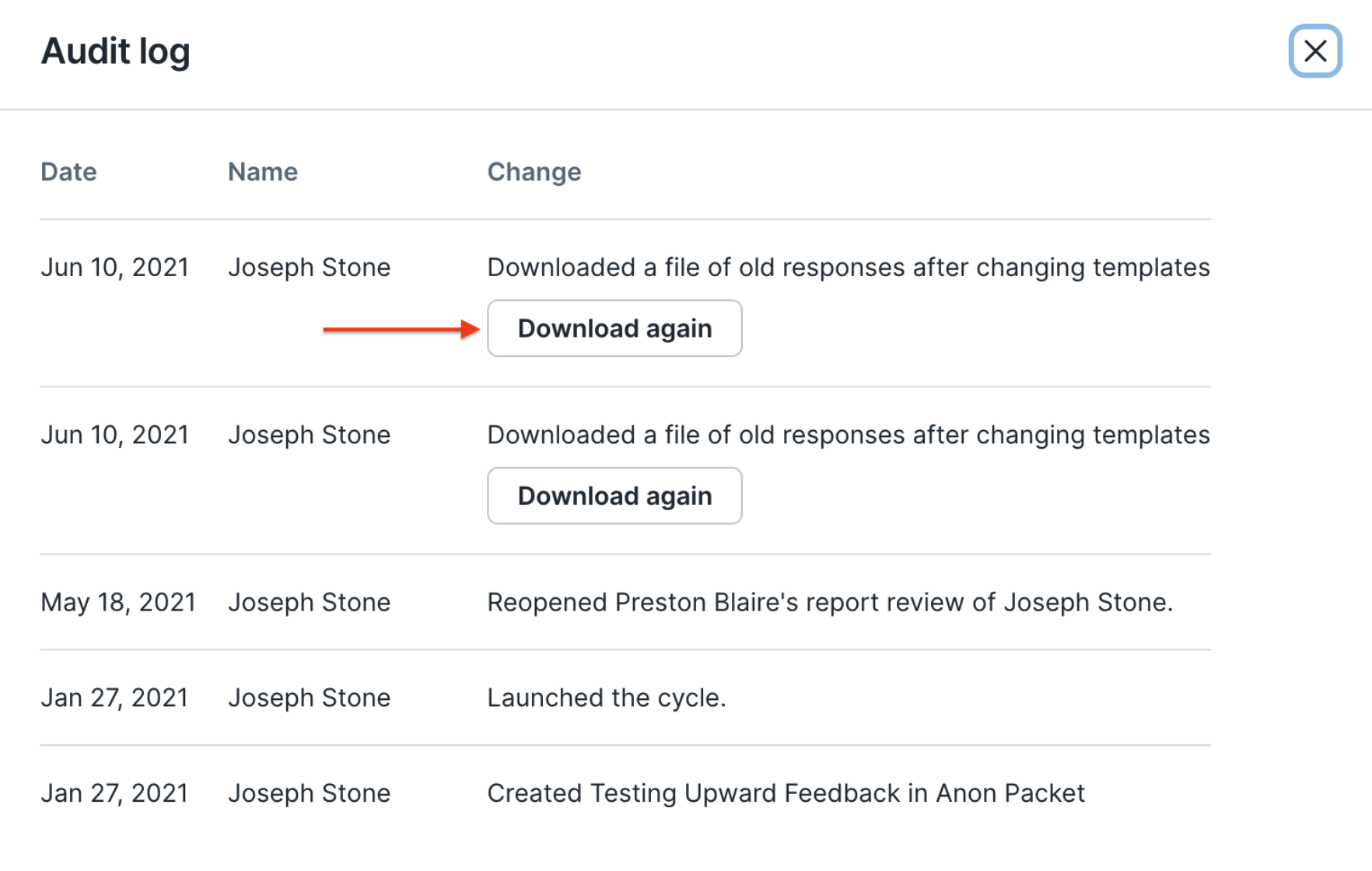 Once you have downloaded the file, you will receive an export of old responses from the old review template.