Understanding why a template is "In Use," why you may not be able to delete it, and how to duplicate "Review" templates
In Lattice, there may be a lock icon next to a review template title. This means that it is part of a review cycle or was part of a past review cycle. Templates in Lattice can only be edited until they're associated with a review cycle.
In Lattice, admins cannot delete or edit templates that are "In Use." Editing these templates would compromise the integrity of the active/ended review cycle data. Templates [questions and answers] are associated with those who fill them out in a review cycle, and editing them would mess that up.
However, admins can "Duplicate" templates that are "In Use." Duplicating a template is a quick way to make minor adjustments/changes to previously used review templates.
How to Duplicate a Template In Lattice
Step 1: Go to the Discovery Navigation panel on the left, and click on the Admin icon.
Step 2: Click on "Reviews" found on the left-hand secondary navigation.
Step 3: Click on the ellipses next to it.
Step 4: Click "Duplicate."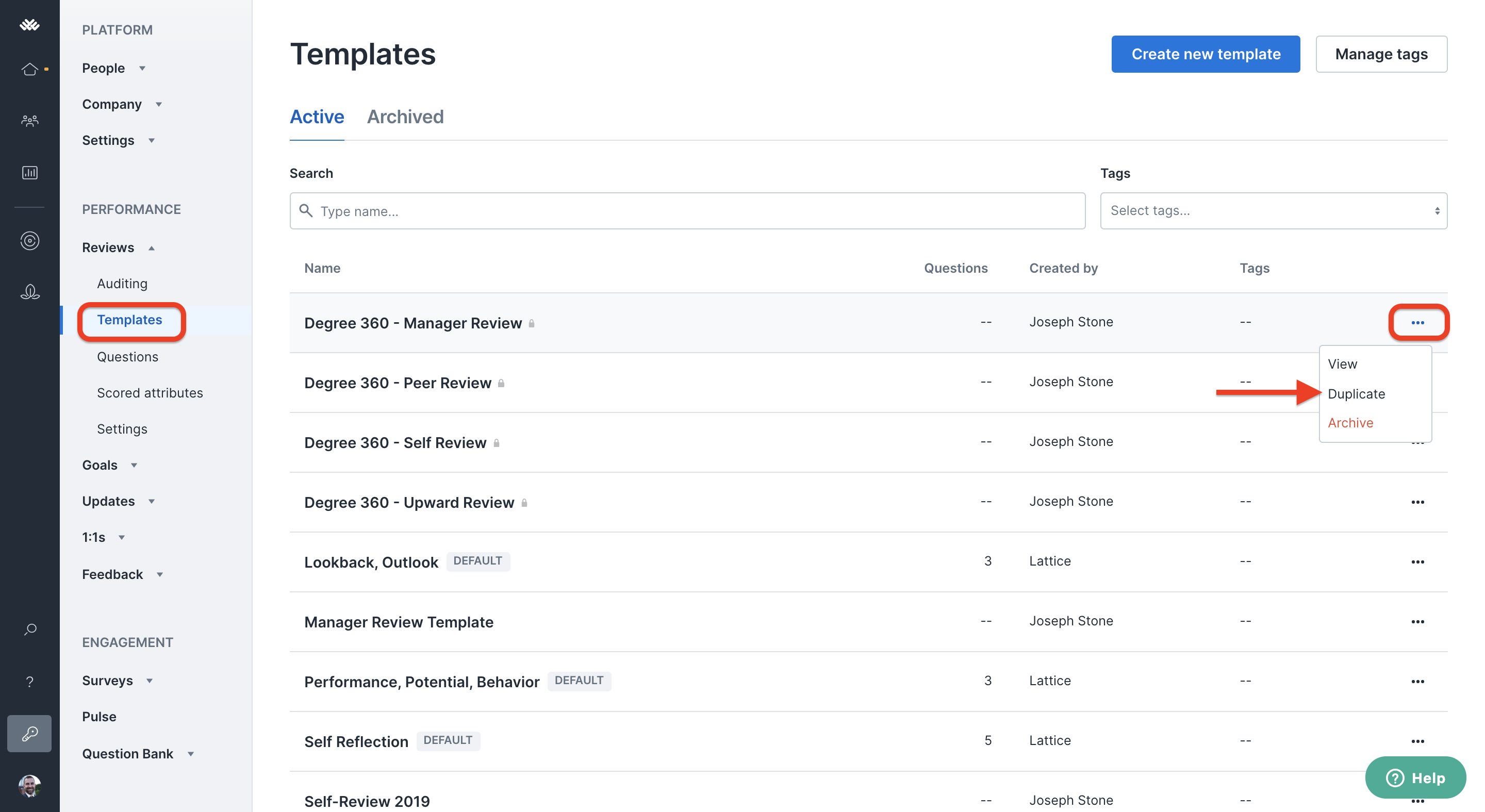 If the template that you want to delete or edit is only being used in a test review cycle, you can delete that review cycle which will free up the ability to edit the template.