How to assign tracks to your employees
As an Admin, you can assign tracks to your employees to provide a clear understanding of their roles and responsibilities.
Assigning Employees
Step 1: Click on the Admin page (key icon) found on the left-hand side of your discovery navigation.
Step 2: Scroll down to "Grow" and select "Tracks."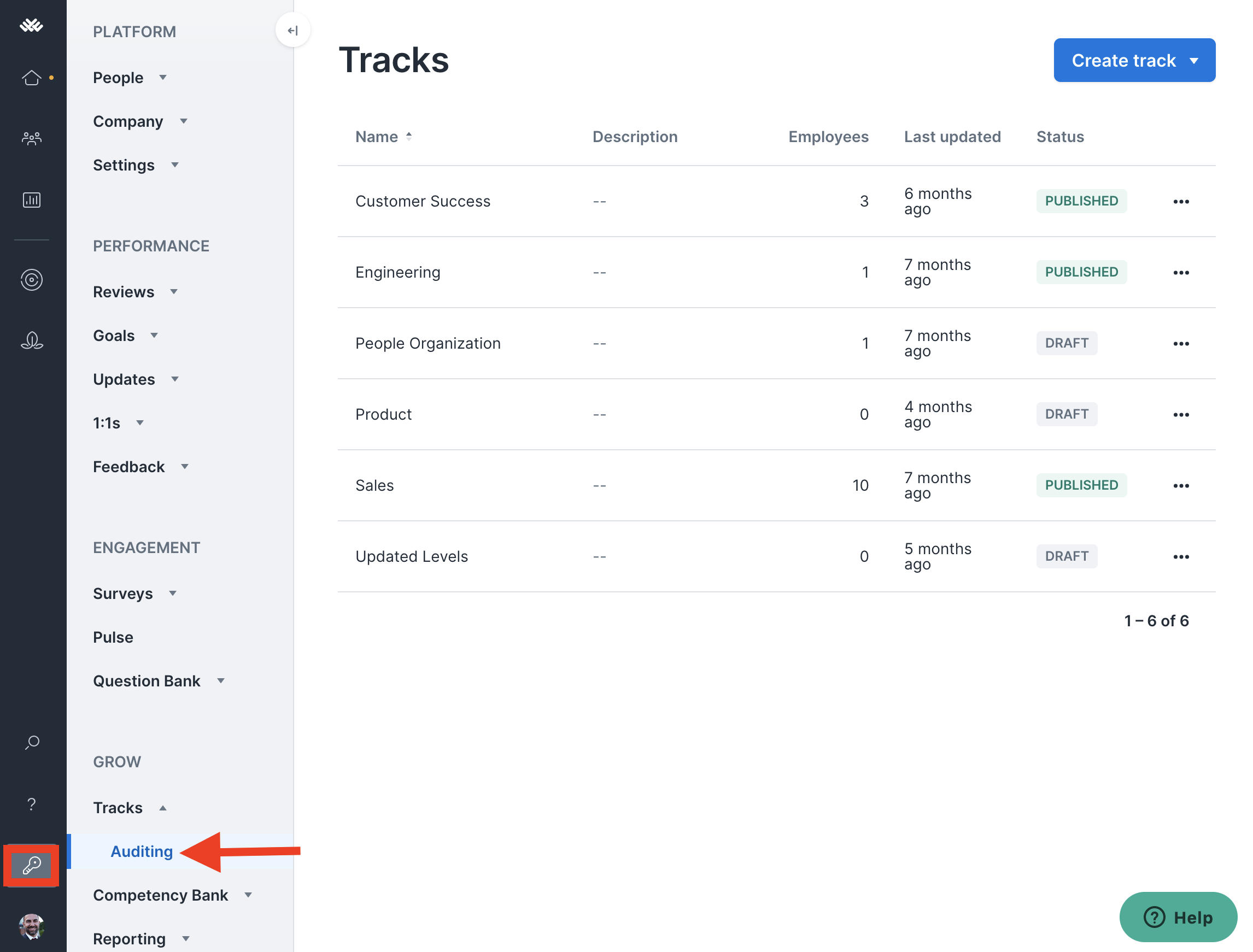 Step 3: Select a track to assign to an employee. Once you have clicked on the track, you should see the competency matrix of this track.
Step 4: Select the "Employees" tab.
Step 5: Click on "Add Employees."
Note: If this track has not been published, employees will not see this track on their profile page.
Step 6: You can either filter out default or custom attributes to select a group of employees or search for a specific employee in the search bar.
Step 7: Select the checkbox to the left of the employee(s) you want to add to the track.
Step 8: Click on "Add Employees."
Once you have assigned the employee to the track, the employee will be able to view this specific track from their Grow page.