How to assign tracks to your employees
Once you have created a track, the next step is to assign the relevant employees to their tracks so they can view the expectations for their role within their Grow page. Tracks help provide a clear understanding of the employee's roles and responsibilities and define what it means to succeed.
Before you start
Employees can only be assigned to one track at a time. You can assign employees to both published and drafted tracks; however, tracks will need to be published before assigned employees can view the track.
Assigning employees to tracks
Step 1: Navigate to Admin > Grow > Tracks > Auditing.
Step 2: Select the desired track to assign employees.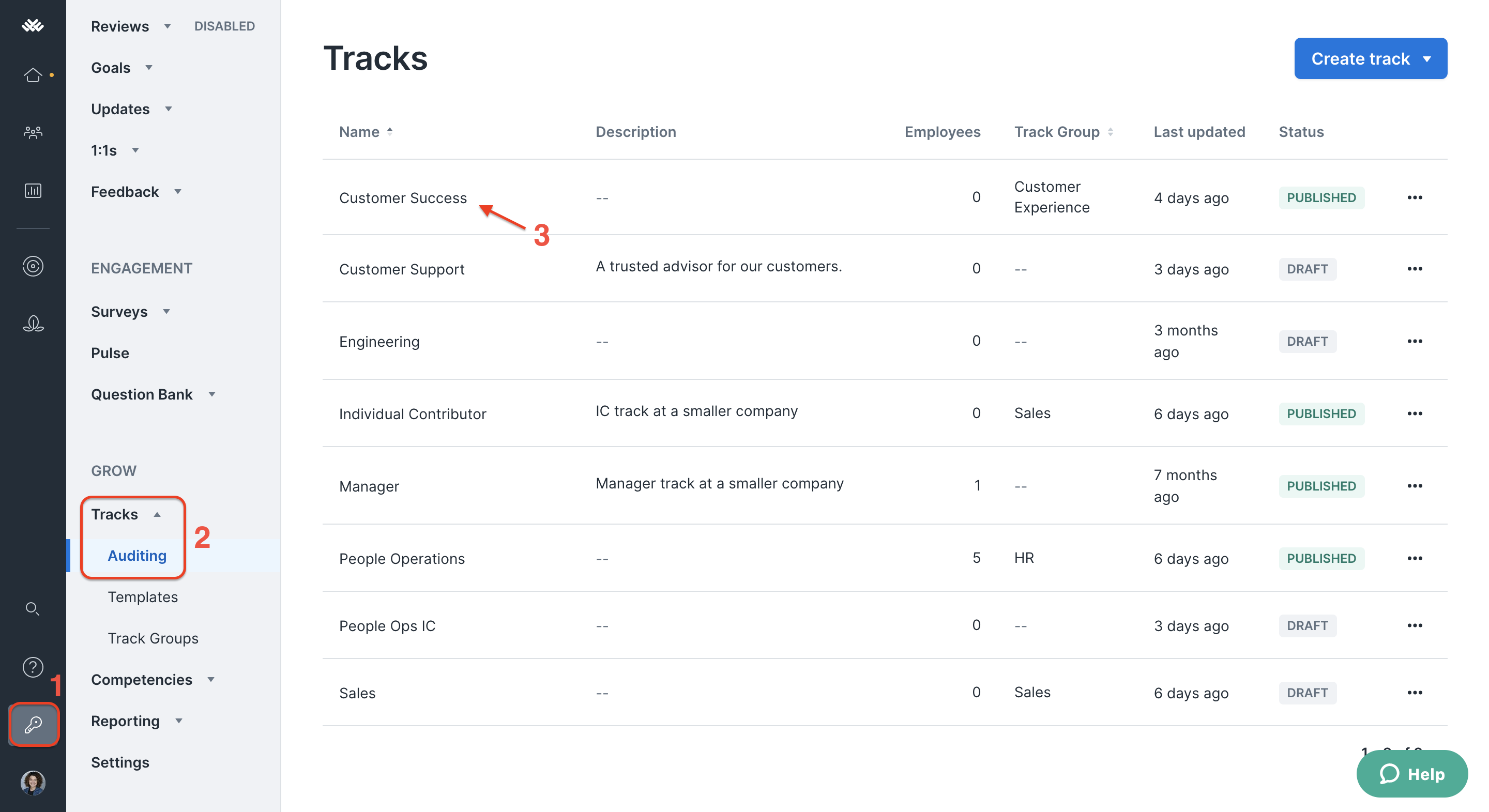 Step 3: Once you have entered the track, enter the Employees tab and select Add employees.

Step 4: Select employees by filtering by attribute, searching, or manually scrolling through the employee list.
Step 5: Click Add Employees.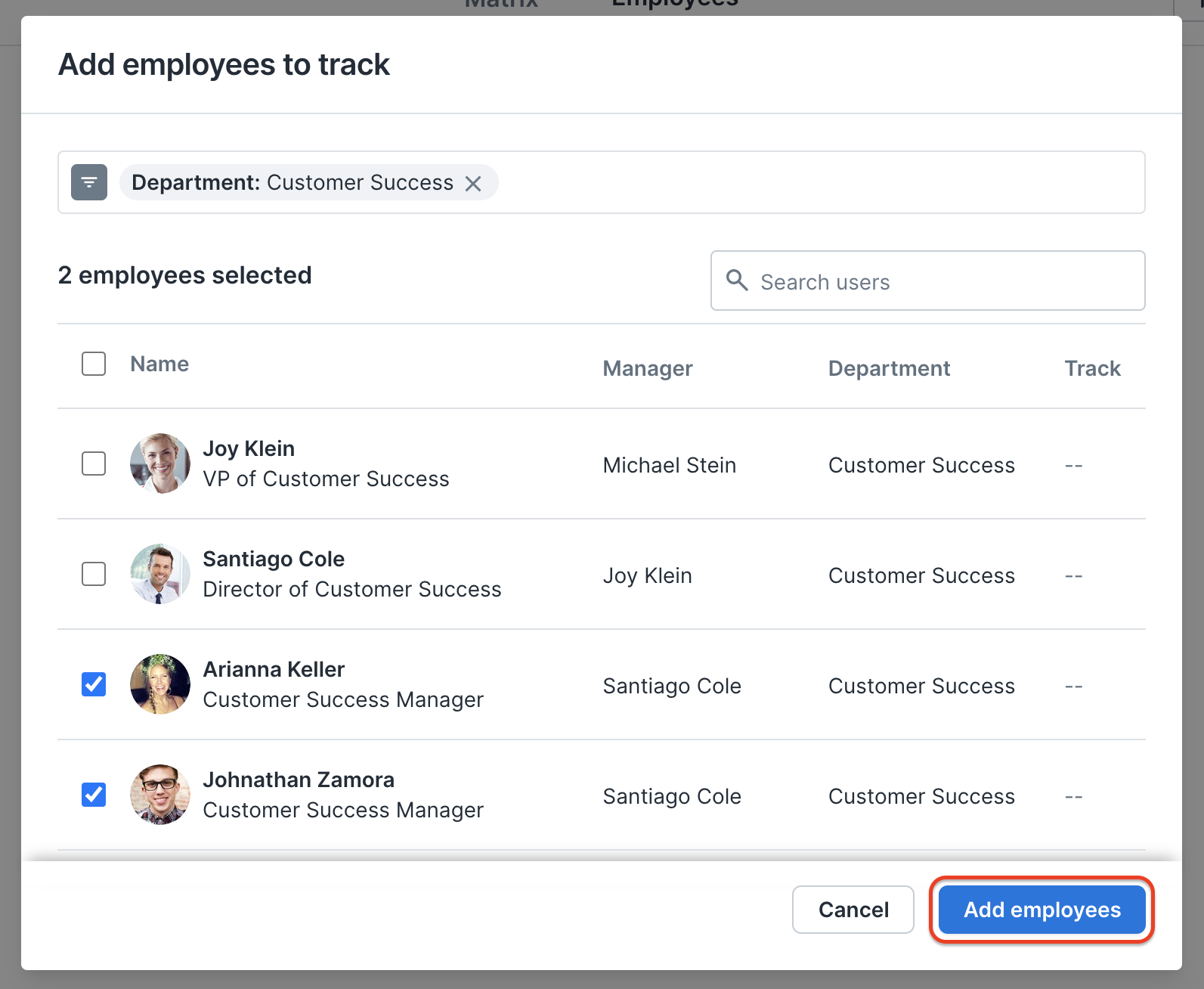 Step 6: Assign each employee a Job level.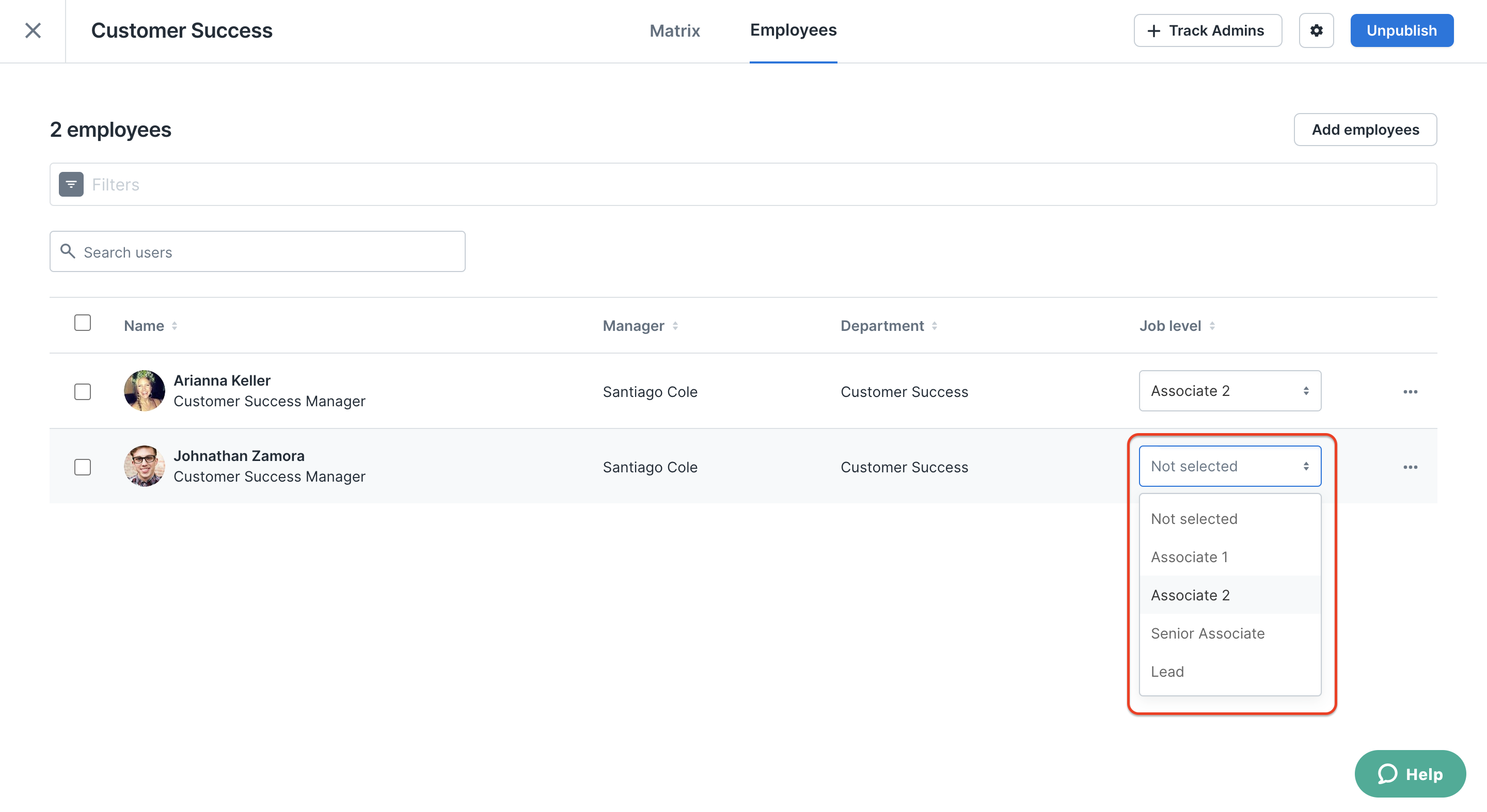 Once the employee is assigned and the track is published, the employee can view their track and level from their Grow page.