In the Updates log, admins can see a list of submitted updates to ensure employees are engaging and using the tool. To access the Updates Log, navigate to Admin > Updates > Updates log.
Who can see the Updates log?
Admins can see the Updates log for the whole organization.
Managers can view their team's Updates log on the Reporting page.
This article contains the following topics:
Updates tab
The Updates tab lists every update submitted between a manager and their direct report.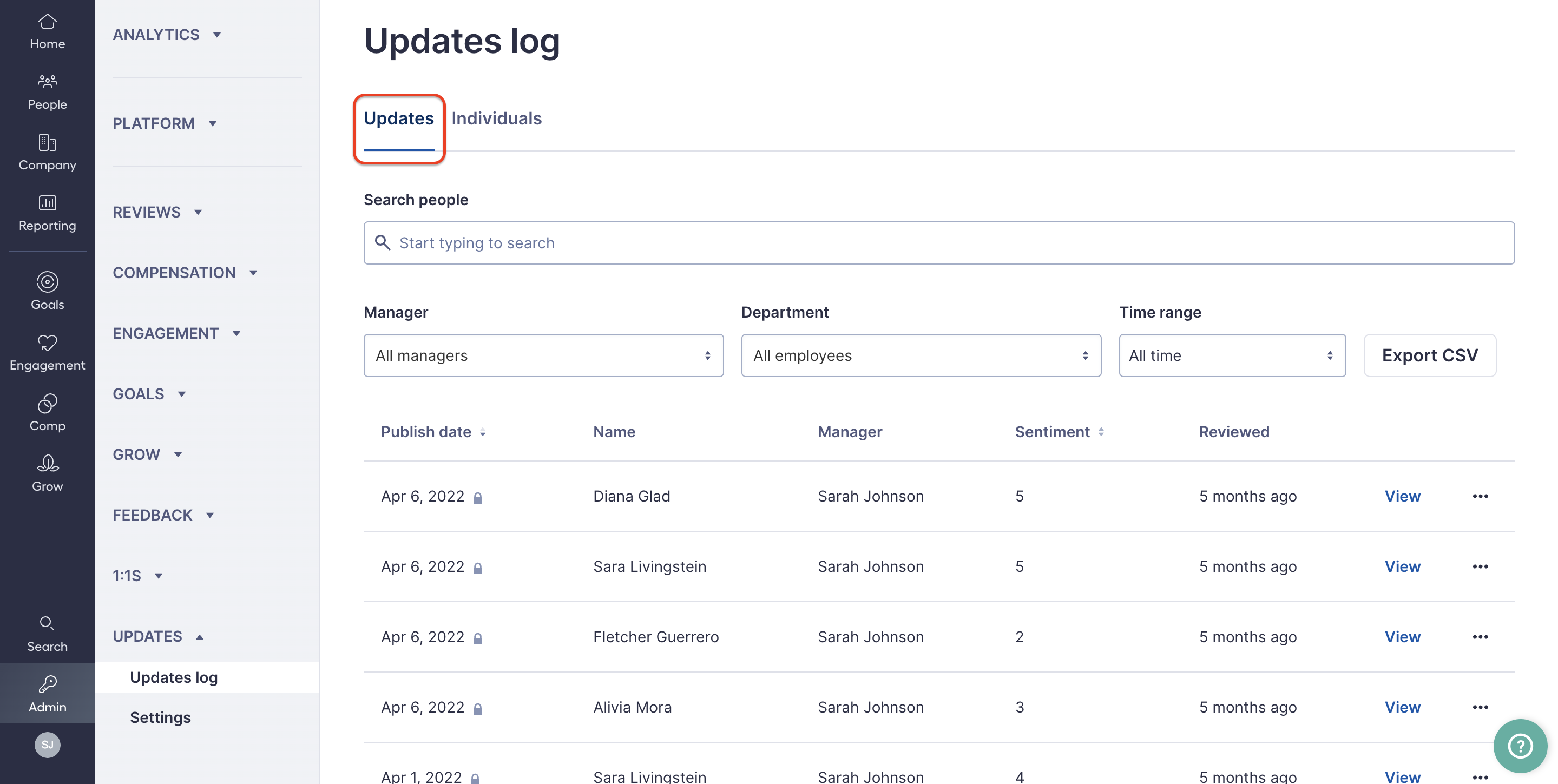 What information is available in the Updates tab?
Publish date: The date the update was submitted
Update visibility: A lock icon next to the publish date indicates the update submitted is private (only visible to admins, the manager, and the publisher)
Name: The publisher
Manager: The manager of the publisher
Sentiment: The sentiment score submitted by the publisher
Reviewed: When the publisher's manager reviewed the update
Actions available in the Updates tab
View each update
Delete an update (admin only)
Export the Update log table
Update tab: Filter
To take a deeper dive into your data, you can use the following:
Manager: Filter by All managers or an individual manager
Department: Filter by All employees or an individual employee
Time range: Filter by a date range the update was submitted
Individuals tab
The Individuals tab shows the usage of updates for each employee, including whether the tool has been turned on.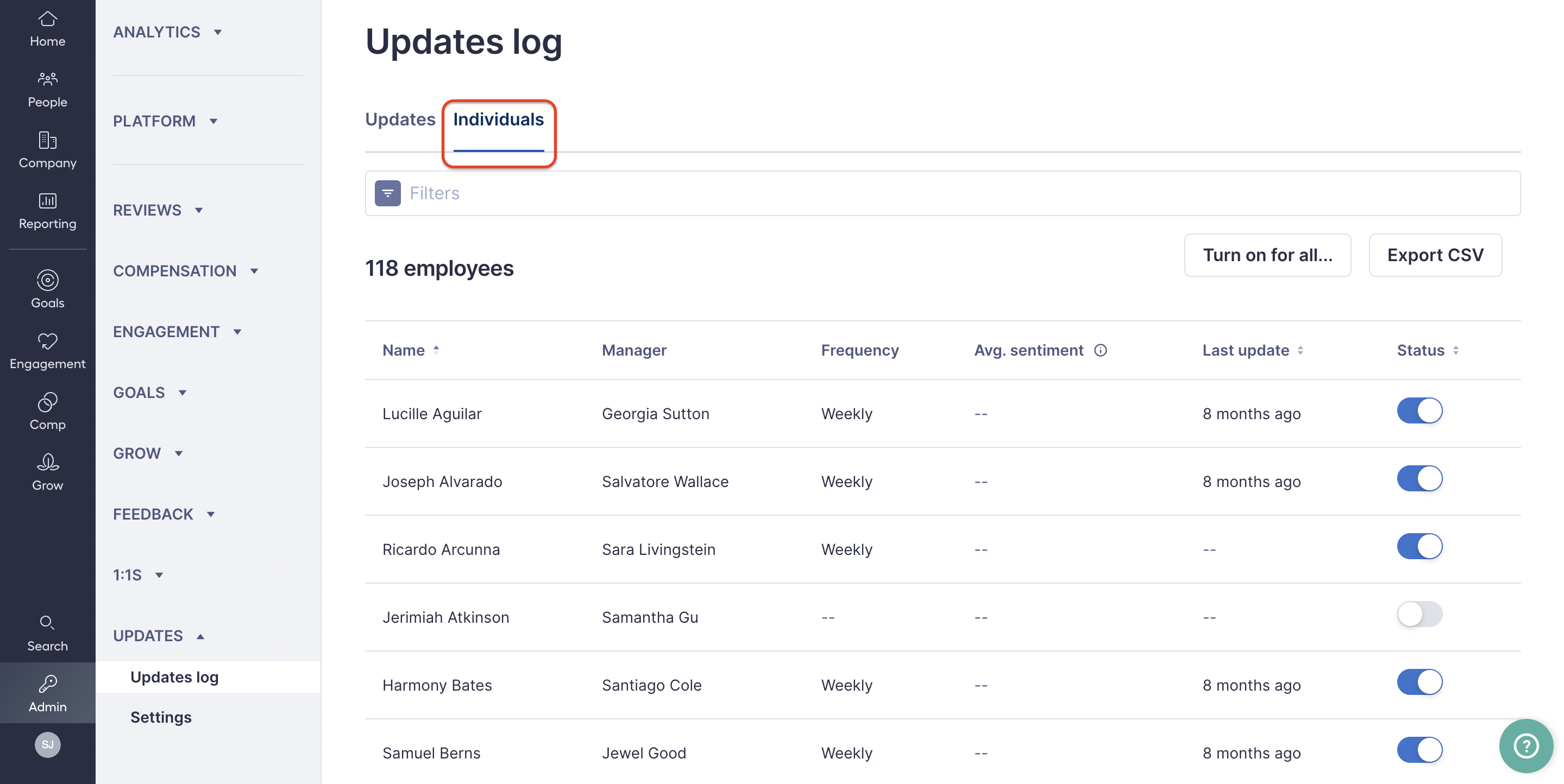 What information is available in the Individuals tab?
Name: The publisher
Manager: The manager of the publisher
Frequency: The Update frequency set by the publisher's manager or admin
Avg. Sentiment: The average sentiment score for the publisher
Last update: The date the last update was submitted by the publisher
Status: Whether Updates is turned on for the individual
Actions available in the Individuals tab
Turn on Updates for individuals or all users
Export the Individuals tab's table
Individuals tab: Filter
To take a deeper dive into your data, you can use the following:
Department: Filter by one or multiple departments
Manager: Filter by an individual or multiple managers
Name: Filter by an individual or multiple individuals