Job architecture is the framework for understanding roles and their hierarchy within a company. In Lattice, job architecture is a combination of user attributes that determine an employee's job track and level in Grow and compensation band in our Compensation tool.
Job architecture is available as three default user attributes in Lattice:
Job function:

the type of work being done by a group of employees

I.e., Product Design, Sales Development, Content Marketing

Job type:

The category of career paths at a company

I.e., Support, Individual Contributor, Management, Executive

Job level

: Indicates a level, usually within a specific Job Type

I.e., IC1, IC2, IC3, M1, M2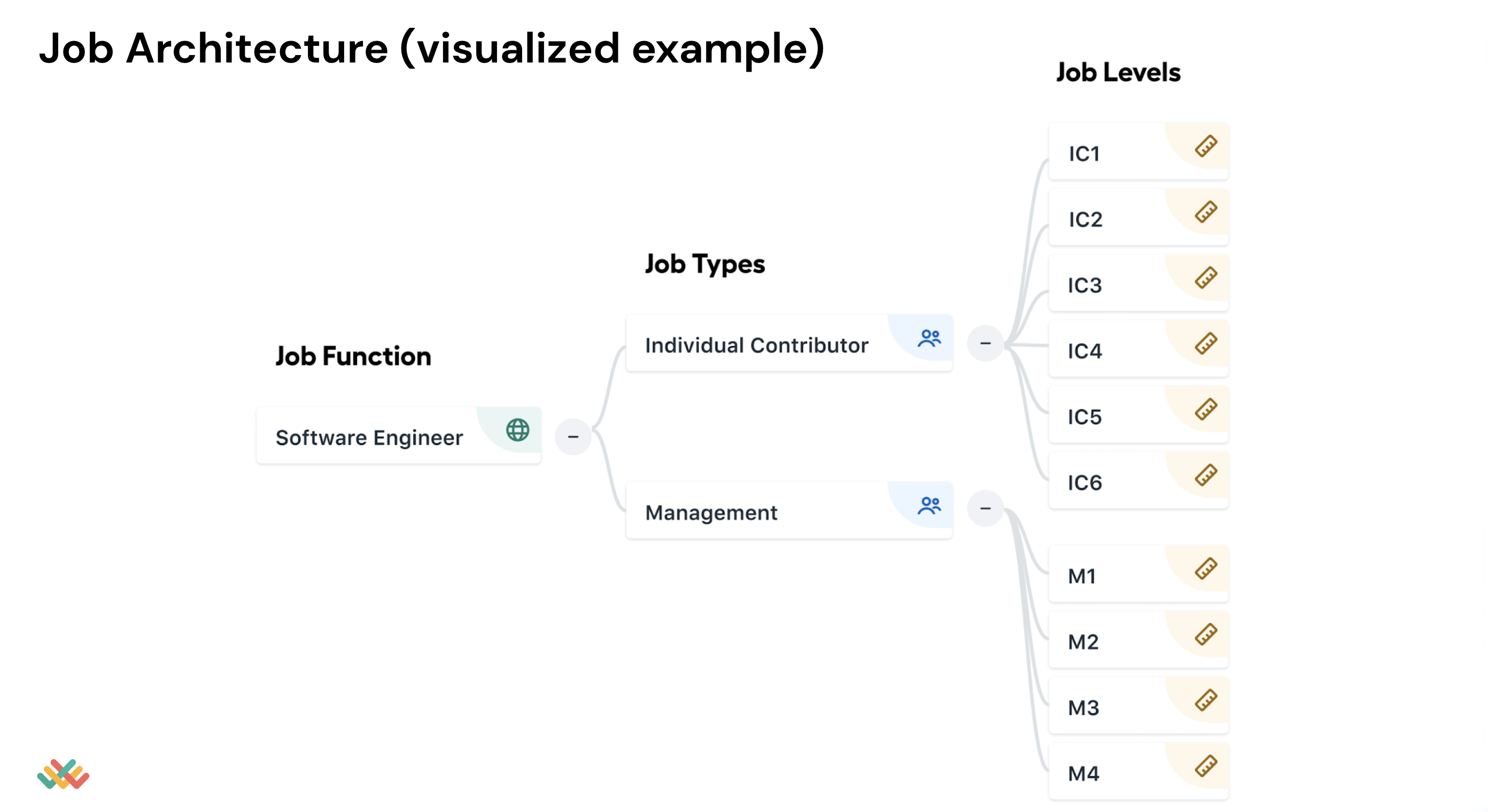 Note: Although the Compensation suite will require job architecture setup, job architecture will remain completely optional for Grow. Therefore, admins can still manually add and remove employees from a track.
Import job architecture default attribute values
The first step to taking advantage of job architecture in Lattice is to import the default job architecture values. Admins can import job architecture values and employee assignments using one of two methods:
Next, learn how to set up job architecture in Grow and Compensation for your employees.