Review calibration allows you, as a Lattice admin, to apply a company standard of performance and ensure scoring is uniform across your organization. By enabling calibration in your review cycle, you can update scores submitted by managers using pre and post-review data.
Adding calibration
Step 1: Navigate to Admin > Reviews > Auditing > Create cycle.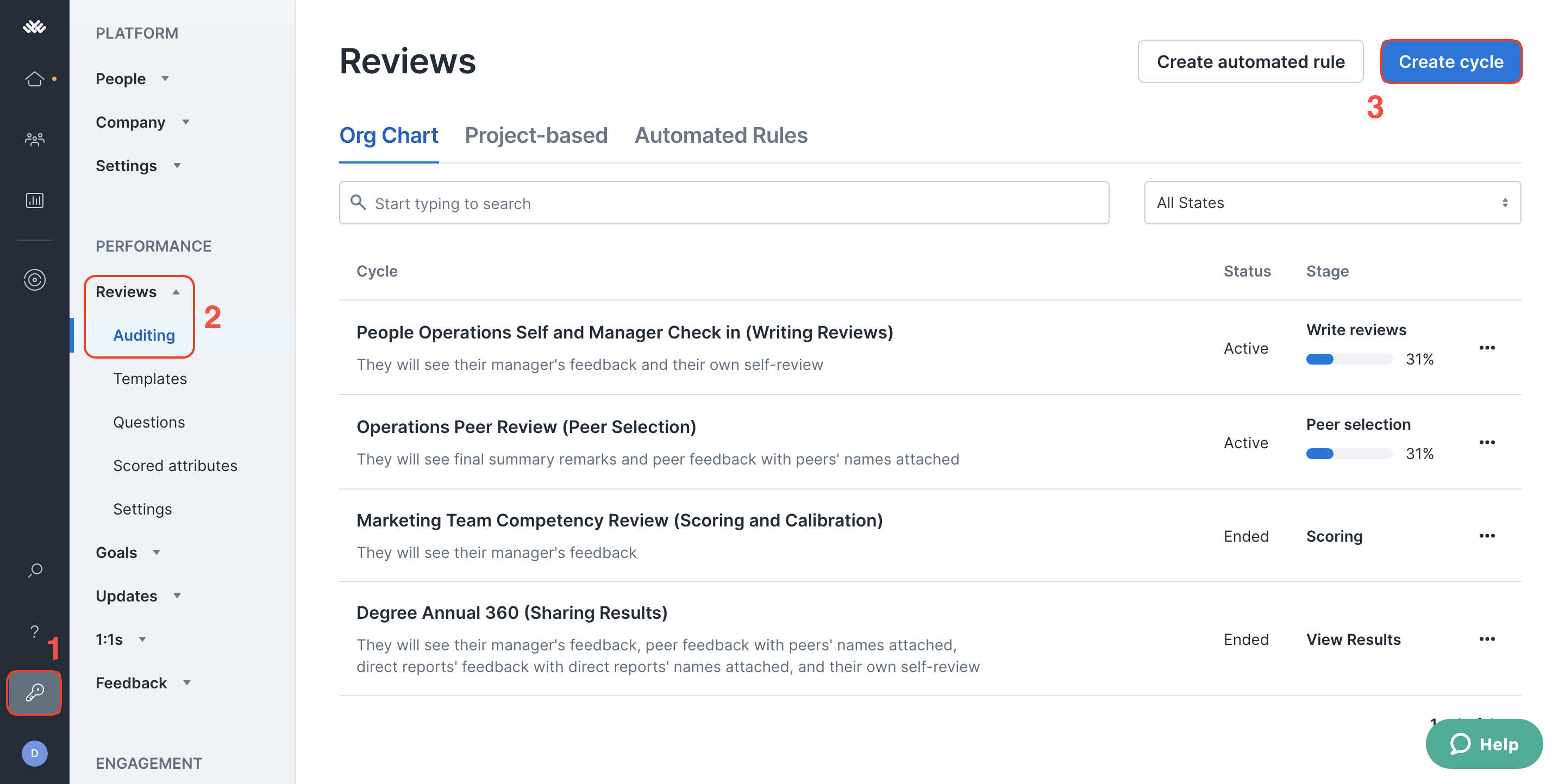 Step 2: Enable scored attributes and select the attributes managers will submit for their direct reports.
Step 3: Check the Calibration checkbox to add the step to the review cycle.
Step 4: Continue through the review creation flow, verify, and create.