How to add a peer reviewer after a review cycle has launched.
After a review cycle has begun and the peer selection phase has ended, admins (or users assigned a custom role to create the review cycle) have the ability to add additional peer reviewers for all reviewees.
Adding a Peer Reviewer
Step 1: Navigate to the Admin page > Reviews > Click into the Review Cycle in question.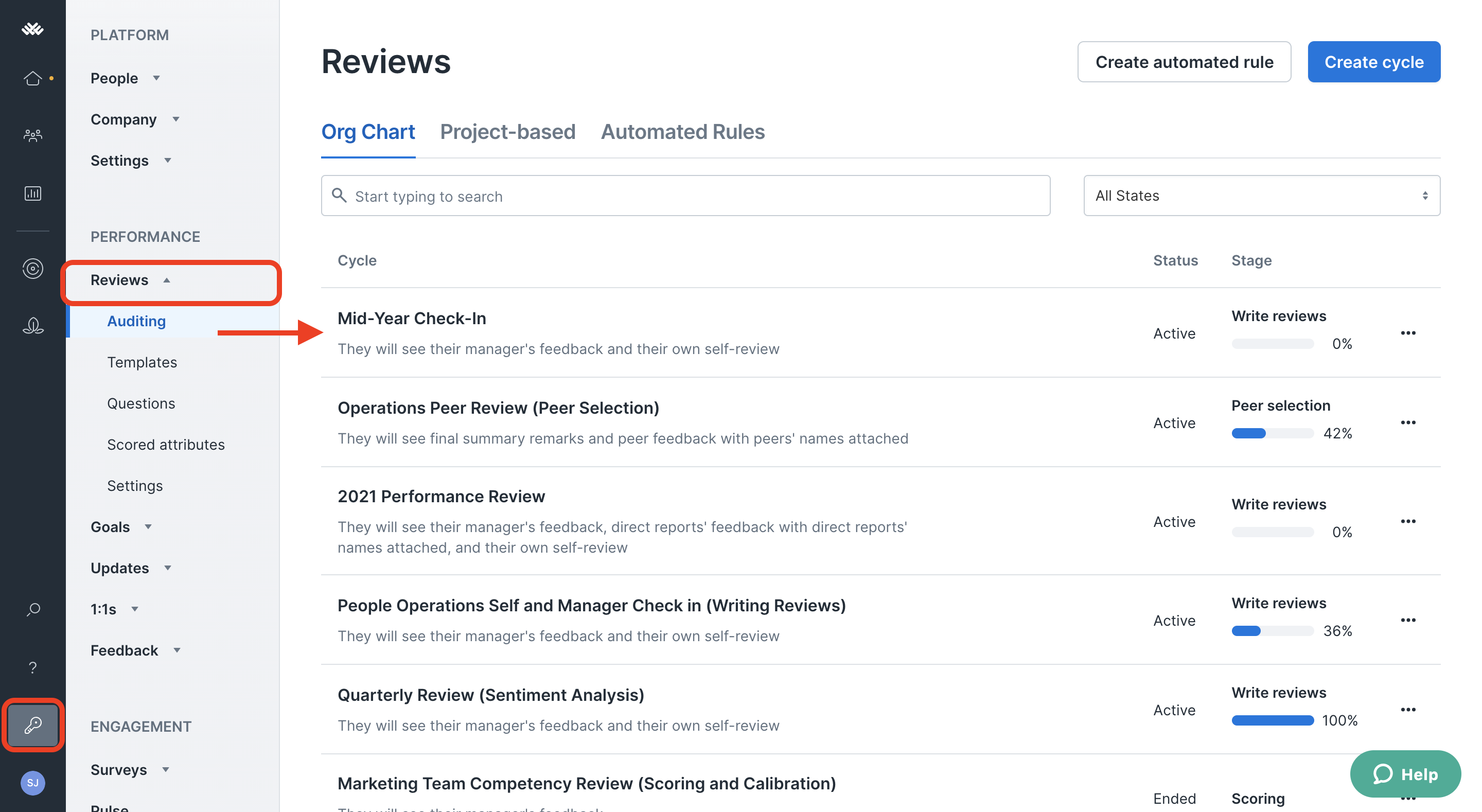 Step 2: In the Reviews phase, select the Reviewees tab.
Step 3: Find and select the reviewee you would like to add a peer reviewer to.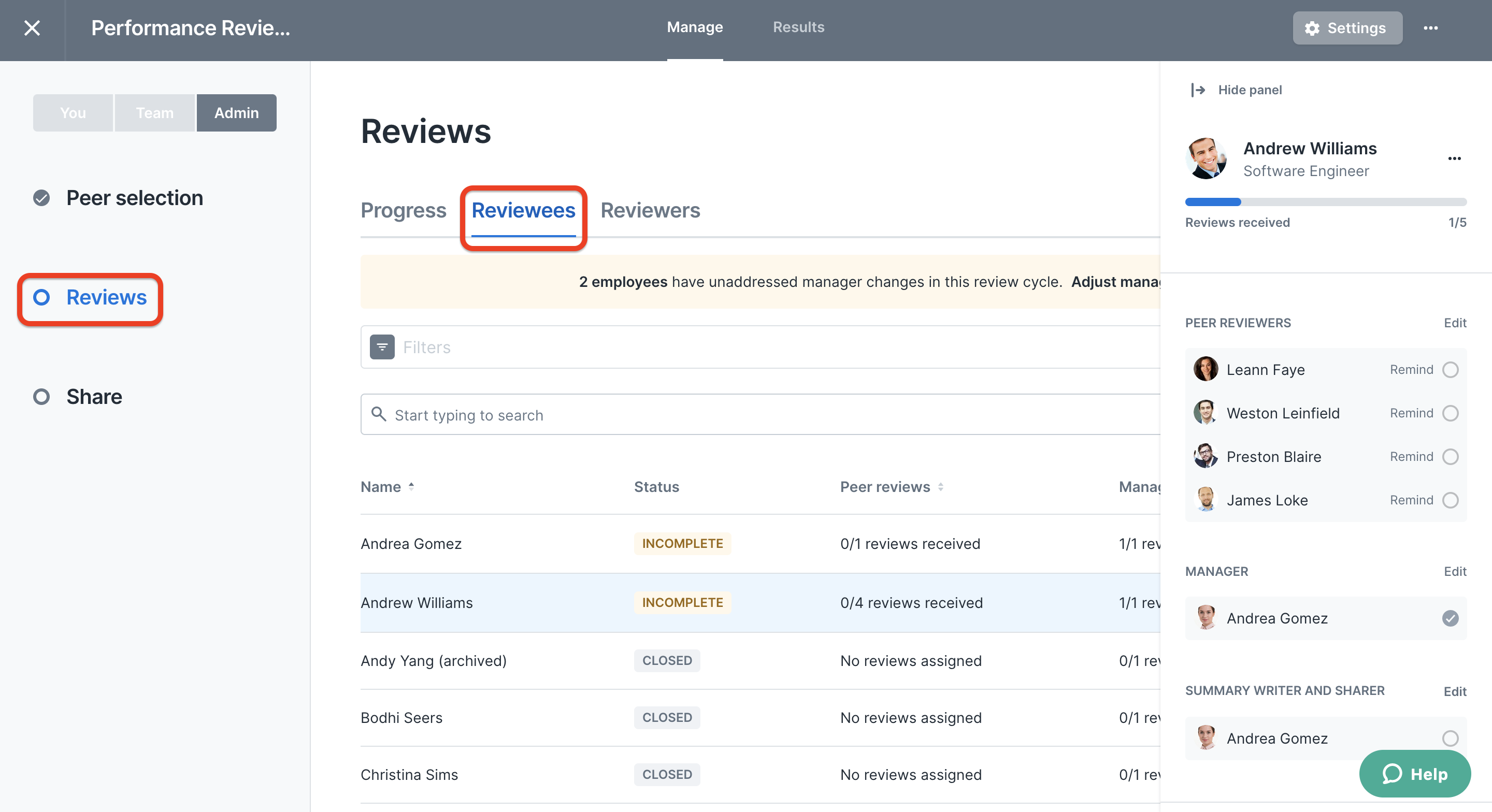 Step 4: On the right context panel, click on Edit.
Step 5: Search for the reviewer you would like to add in the text box and select their name:
Step 6: Once you click Enter, that reviewer will be added.