How to remove a participant from a review cycle
To review an employee from the review cycle, first, you need to navigate to the proper review cycle:
Step 1: Enter the "Admin" page found at the bottom of your discovery navigation.
Step 2: Click "Reviews" on the left-side secondary navigation.
Step 3: Click into the appropriate cycle.
Step 4: Once in the Review Cycle, click on the ellipses next to the desired Reviewee's name and select "Remove from review cycle."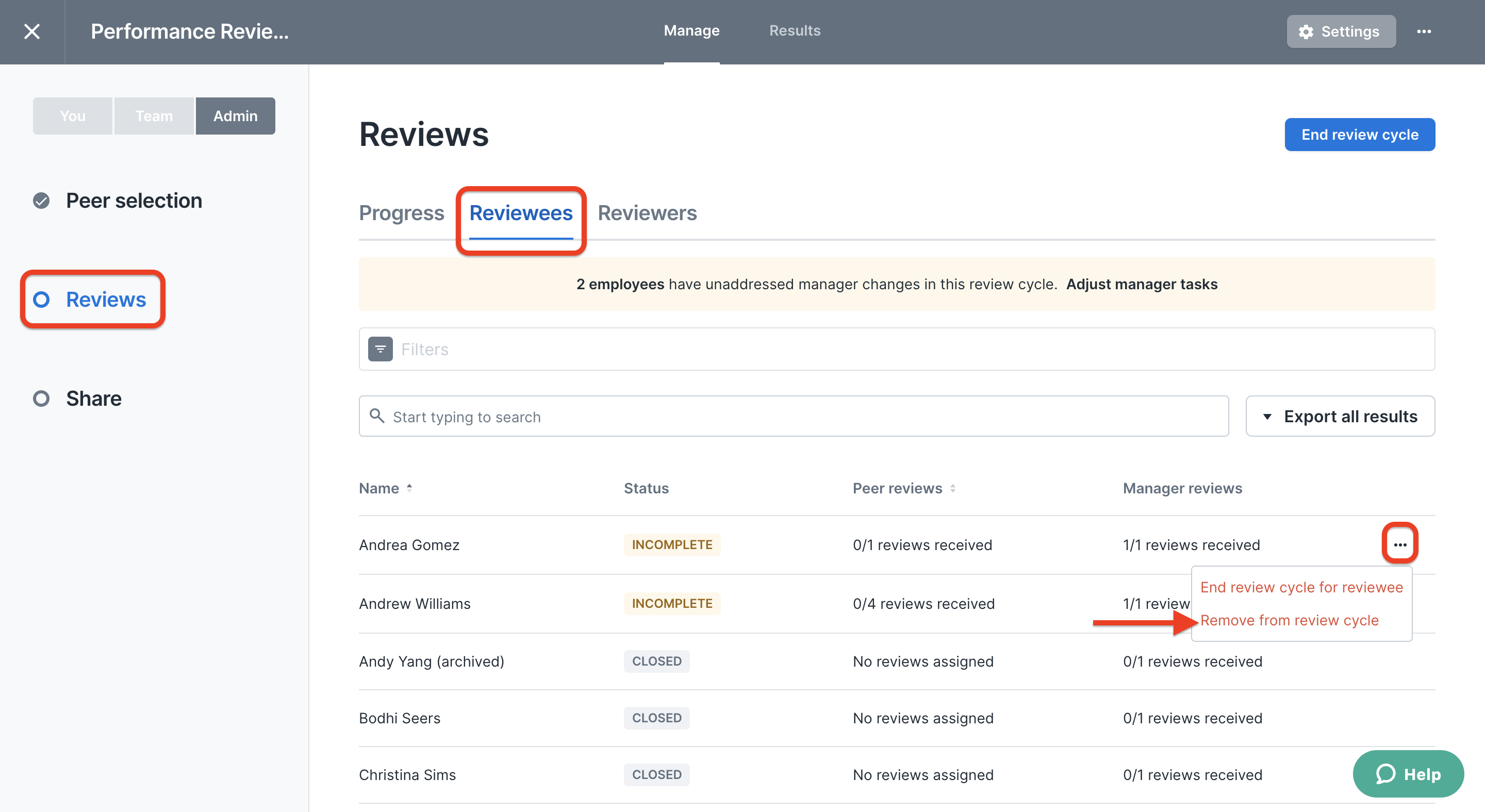 Step 5: Click Confirm in the pop-up window.