How to run a project-based review
In project-based roles, where employees spend considerable time working on project teams, incorporating a performance review process helps organizations assess performance within that project unit. Lattice allows project teams to conduct insular performance review cycles outside of the traditional reporting relationship framework.
To run a project-based review, you will need to enable this feature by following the Enabling Project-Based Reviews steps. Once you have done this, you can follow these steps:
Step 1: Navigate to the "Admin" page found at the bottom of the discovery navigation.
Step 2: Click on the "Reviews" tool from the secondary navigation.
Step 3: Click to "Create cycle."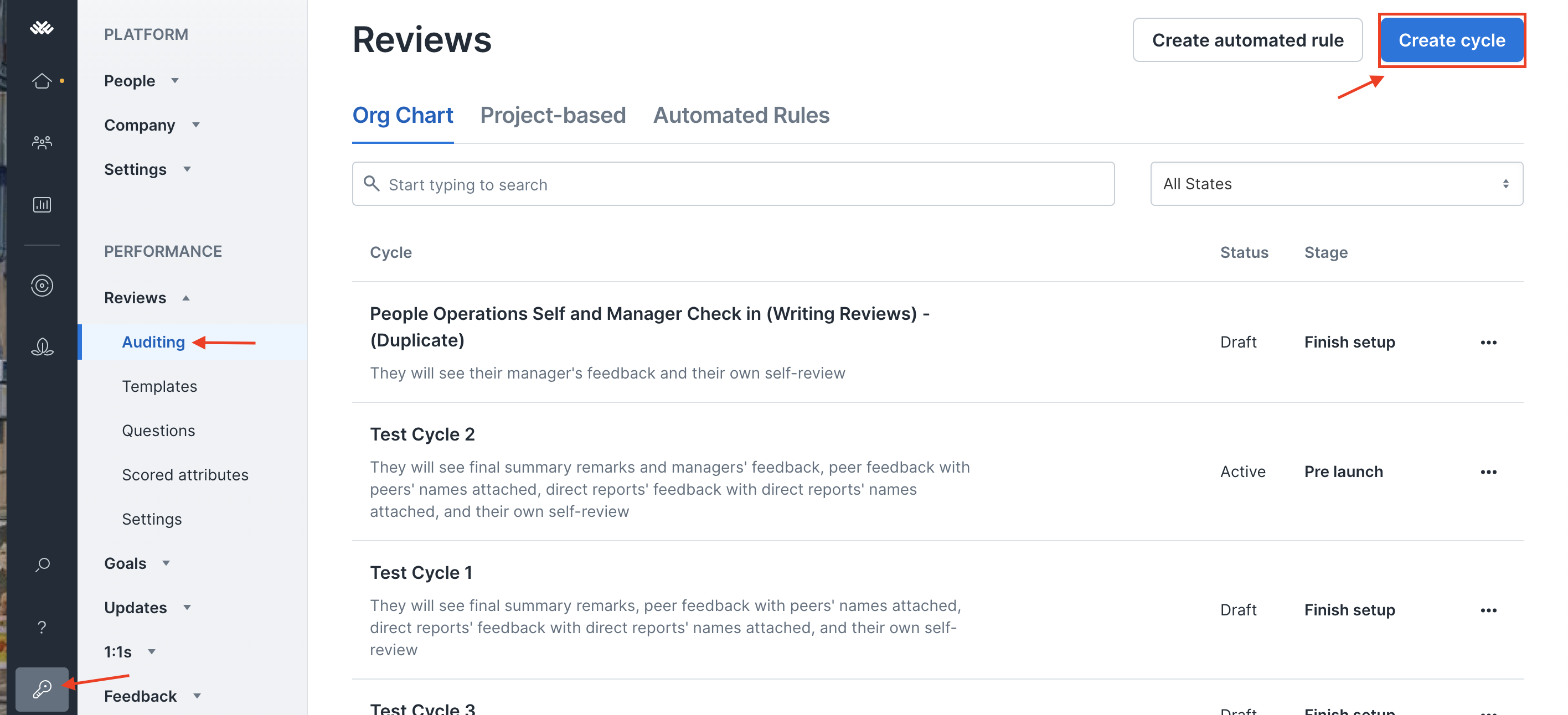 Step 4: Select the "Project-based review" type.
Here, you will have the option to launch a classic style performance review or a project-based review.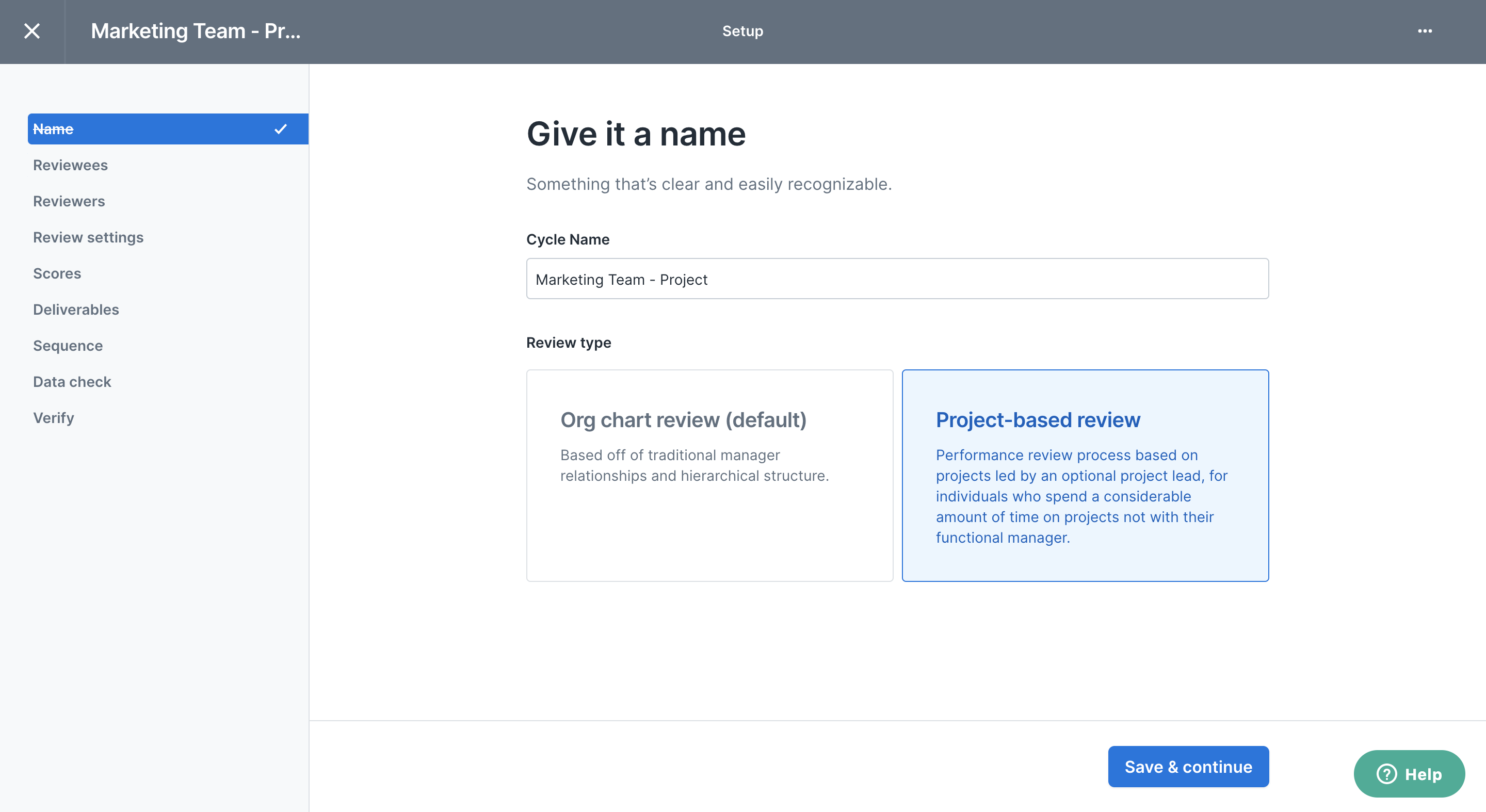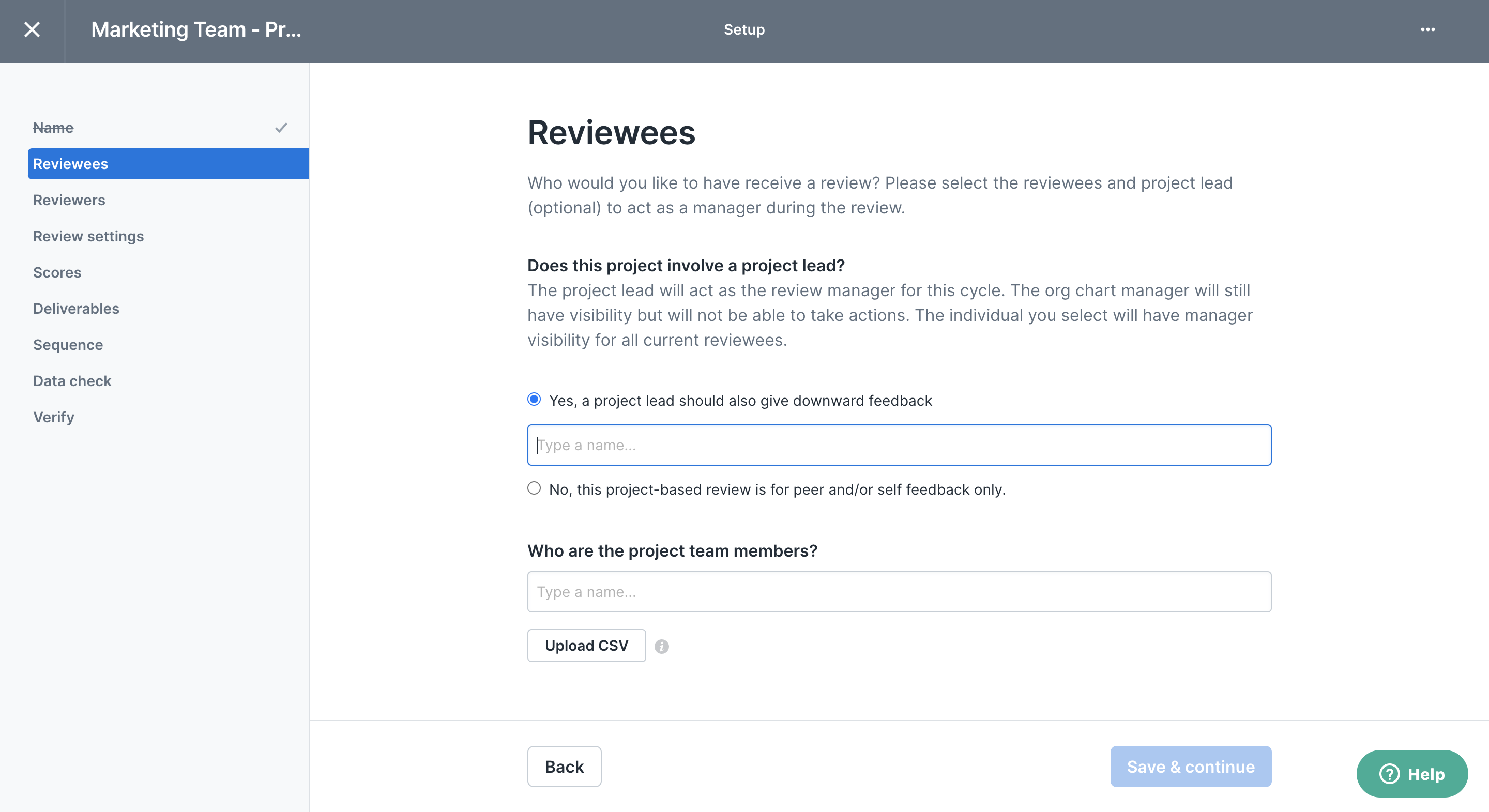 Conducting a Project-based Review with a Project Lead
If the project team includes a project lead, you may want to conduct a full 360 review where:
The project lead gives Downward Feedback (reviews the team members)
Team members give Upward Feedback (review their project lead)
All team members review each other (peer review each other)
To set up this type of project-based review, search and select the team leader.
Please note: This team leader will act as these team members' manager in this review cycle. The org chart manager for each team member will still have visibility into the review for their direct report, but they will not take action. The individual you select as the team lead will have also have manager visibility for all current Reviewees.
Then, add all of the project team members.

Conducting a Project-based Review without a Team Lead
If there is no project lead, you may want to conduct a project-based review that does not include this team lead. In this review:
Team members can review themselves (self-review)
Team members each review each other (peer feedback).
To set up this type of review cycle, select "No, this project-based review is for peer and/or self feedback only" and then add all team members.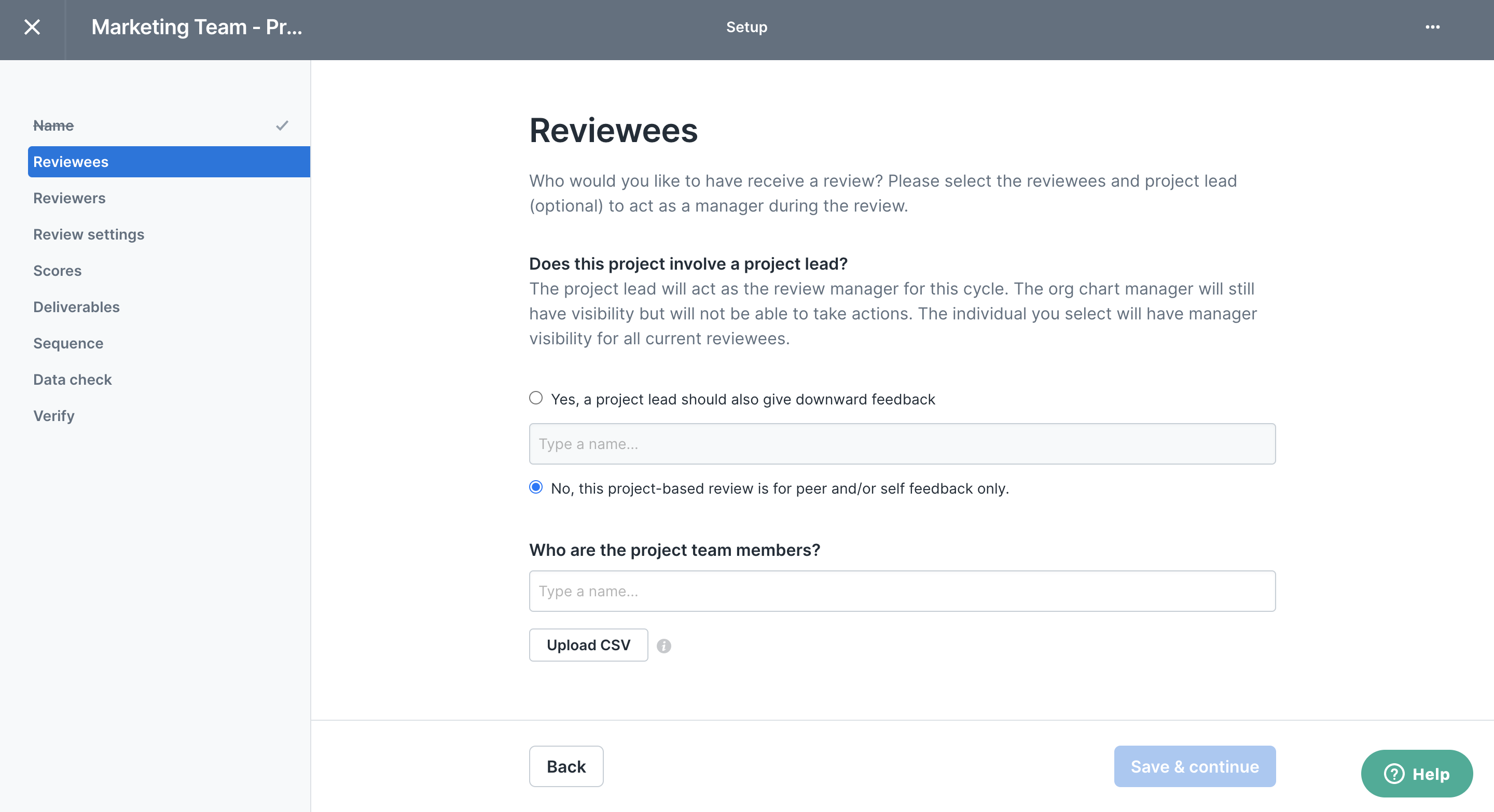 Then, add all team members.
The next stages of the project-based review cycle setup are similar to those of the classic review cycle! All you have to do is select templates, choose what you want to share with each team member in the review packet (Deliverables) and if you want the review cycle to be on a custom or timeline sequence.
Please note: project-based reviews are insular. Additional peer reviewers cannot be added.