Permissions and Visibility for an HR Business Partner
What is an HR Business Partner?
As an admin, you may want to give people in your company permissions to view or manage a subset of your company. This may be just one team, department, office, etc. Typically, the HR business partner (HRBP) position is responsible for aligning business objectives with employees and management in designated business units. However, there may be other reasons that you want to provide a user with these permissions. Common use cases for this are:
HR Business Partners (or Liaisons)
HR Admins for a Specific Office Location
What Visibility Does an HRBP Have?
The HRBP has full visibility into all employees that are members of the group they can view. This will include themselves if they are part of that custom field. This can be customized for certain tools if you only want someone to have access to a portion of Lattice (e.g., if you just want someone to have access to reviews). This is outlined below in setup.
What Can an HRBP Manage?
Based on the permissions selected during set up, HRBPs can execute for "their" employees in the following ways: edit employees profiles, edit goals, delete feedback, delete updates, move through phases of the review cycle.
How to Set Up an HRBP:
Step 1: Create a new custom role.
Click into the "Admin" tab on the bottom left of your discovery navigation, then "Permissions" on the left side panel. On the Permissions page, click "Custom roles," then click the "Create custom role" button.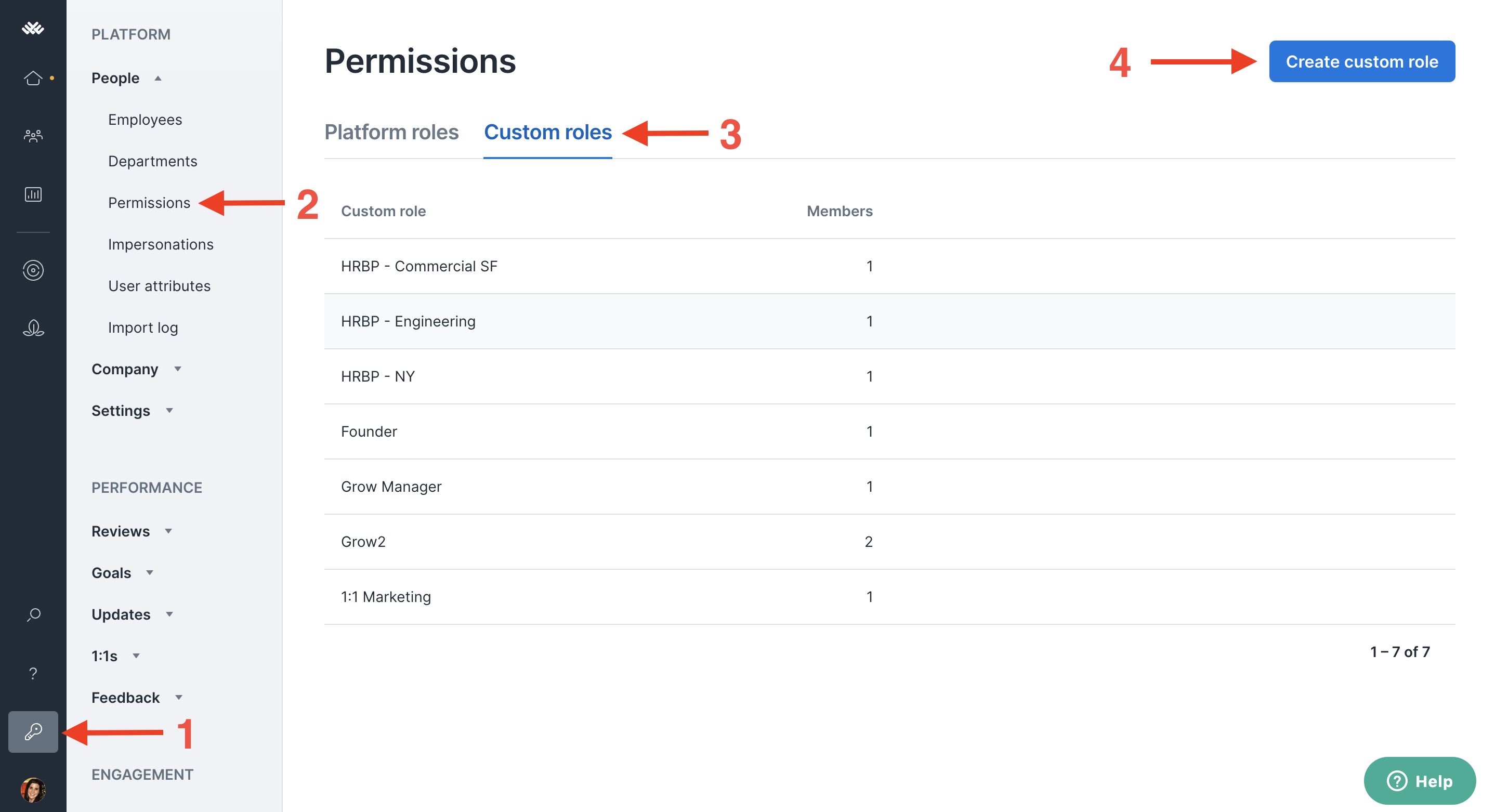 Step 2: Name the Role and add the proper people to the role.
Step 3: Under "Employee-specific permissions," filter to the group of people that you would like this person to have access to.
This can be done using a default field such as Department or a
custom field
.
Please note: If the HR Business Partner should not have access to their own information (such as their reviews), they cannot be a part of the group you are filtering to, e.g., your Engineering HRBP cannot be in the Lattice Engineering Department.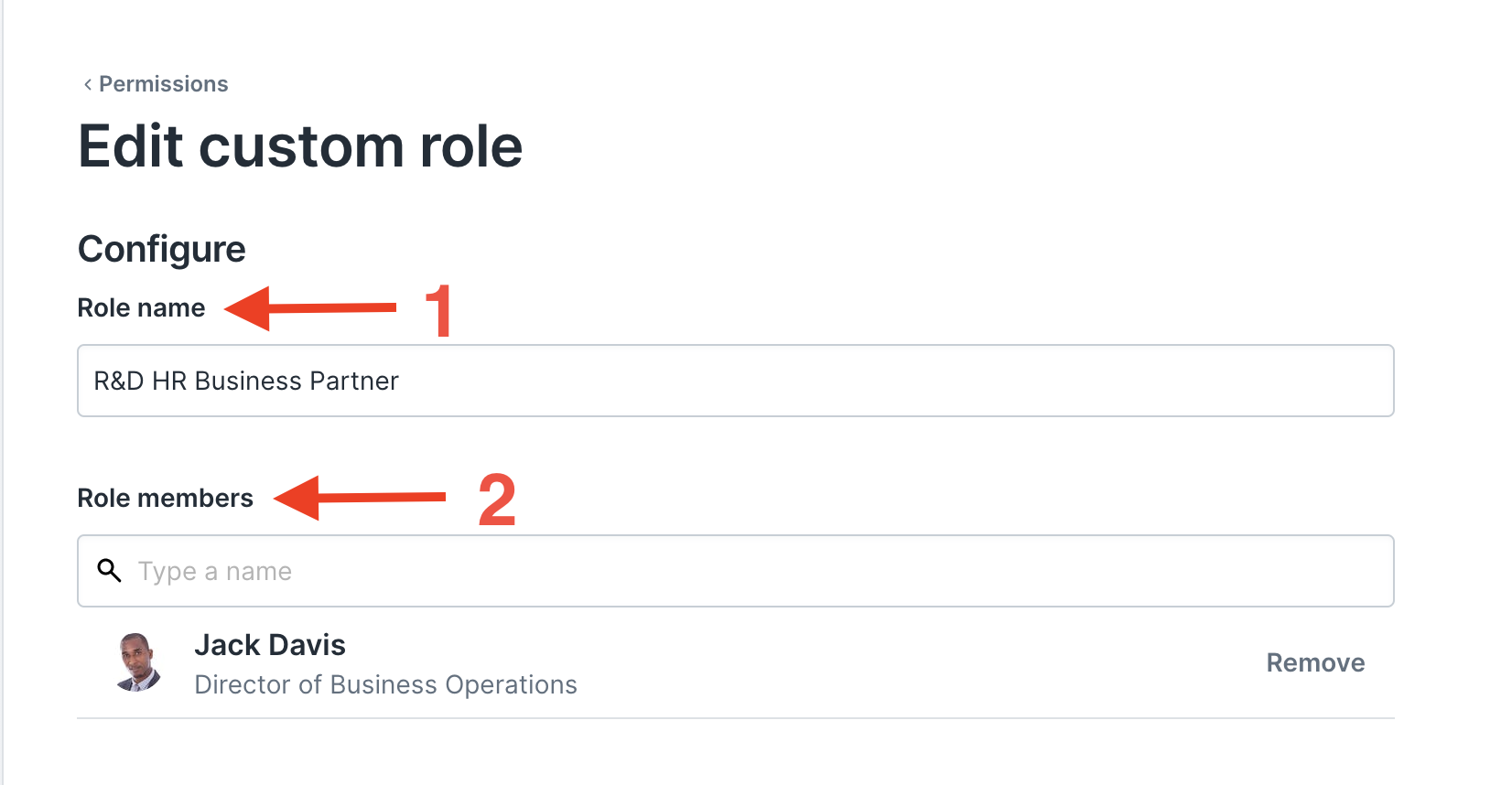 Step 4: Select the visibility and managing permissions that you would like the HRBP to access and click the "Create role" button.
You can select from the following: