How to access and record progress to your growth areas using 1:1s
Growth plans are collaborative spaces for managers and their direct reports designed to facilitate career development. You and your manager can view and update the specific growth areas within your plan by following the steps below.
Viewing Your Growth Plan
Step 1: Open your 1:1 meeting.
Step 2: Click "View growth plan" in the context panel on the right.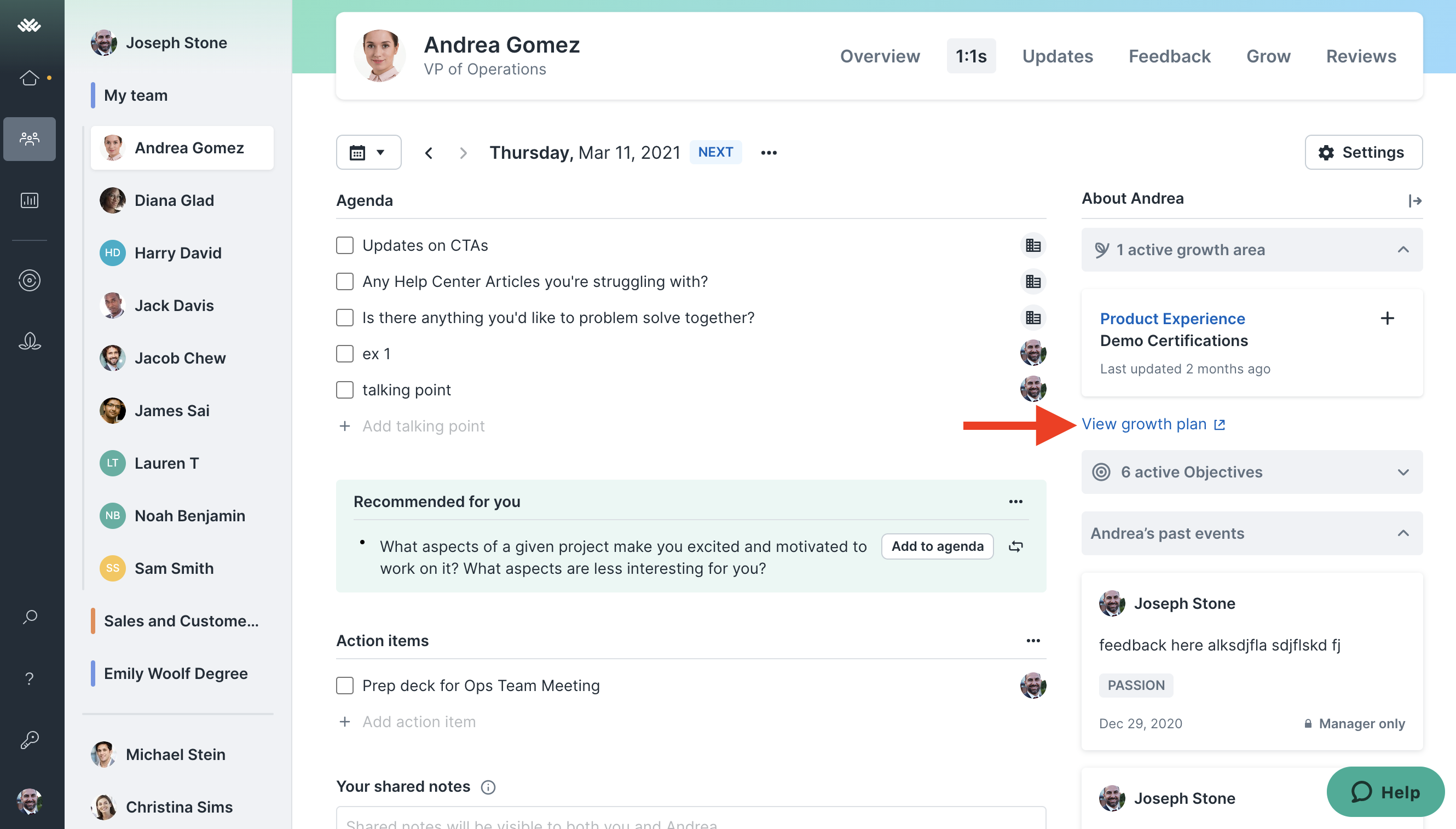 Updating Your Growth Areas
After following the steps above, you should be on a new page like the one pictured below. You can see each growth area on the left, view their descriptions by clicking on them, and update them by:
Step 1: Choose a specific growth area by clicking on them on the left.
Step 2: Click the "Update growth area" button.
Step 3: Enter a description of your progress in the text box, and then click the blue "Post update" button.
Your update will be reflected beneath the "Progress" heading. We display the profile picture of the user that posted the update so you can differentiate between the progress posted by you or your manager.
Note: You can edit or delete updates to your growth areas by clicking the "..." button to the right of the update.