How to access and record progress to your growth areas using 1:1s
Growth areas are collaborative spaces for managers and their direct reports designed to facilitate career development. You and your manager can view and update growth areas by following the steps below.
Add a growth area to your 1:1
Step 1: Navigate to People > your Profile > 1:1s.
Step 2: Enter your manager/employee 1:1 agenda.

Step 2: Within the context panel, under active growth area(s), click on the plus (+) next to the growth area you wish to discuss in your 1:1.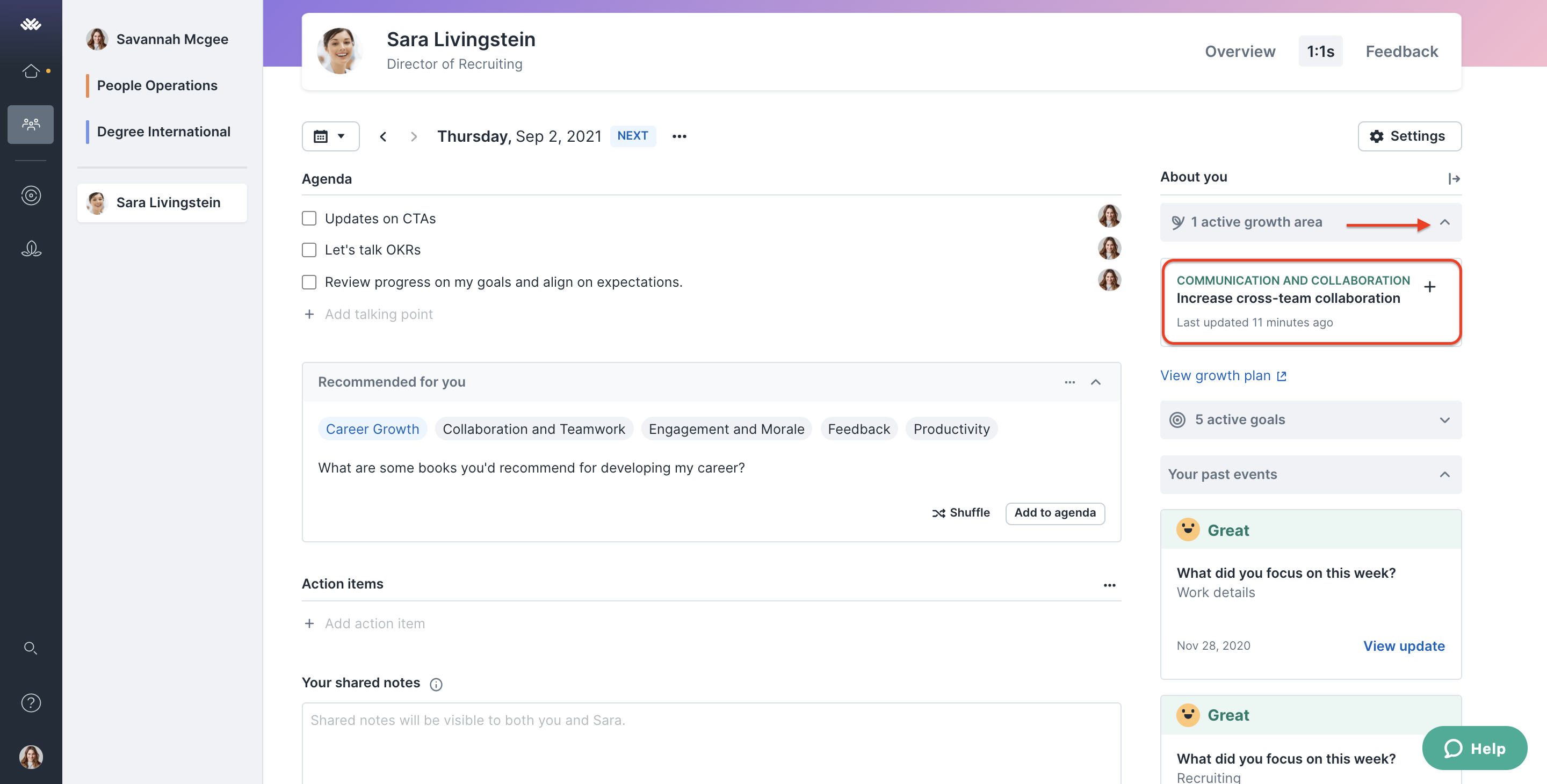 Update Your Growth Area in a 1:1
Once your growth area has been added as a talking point, you and your manager will have the ability to update the growth area directly within the agenda. To add progress to a growth area:
Step 1: Enter a description of your progress in the text box.
Step 2: Click Save.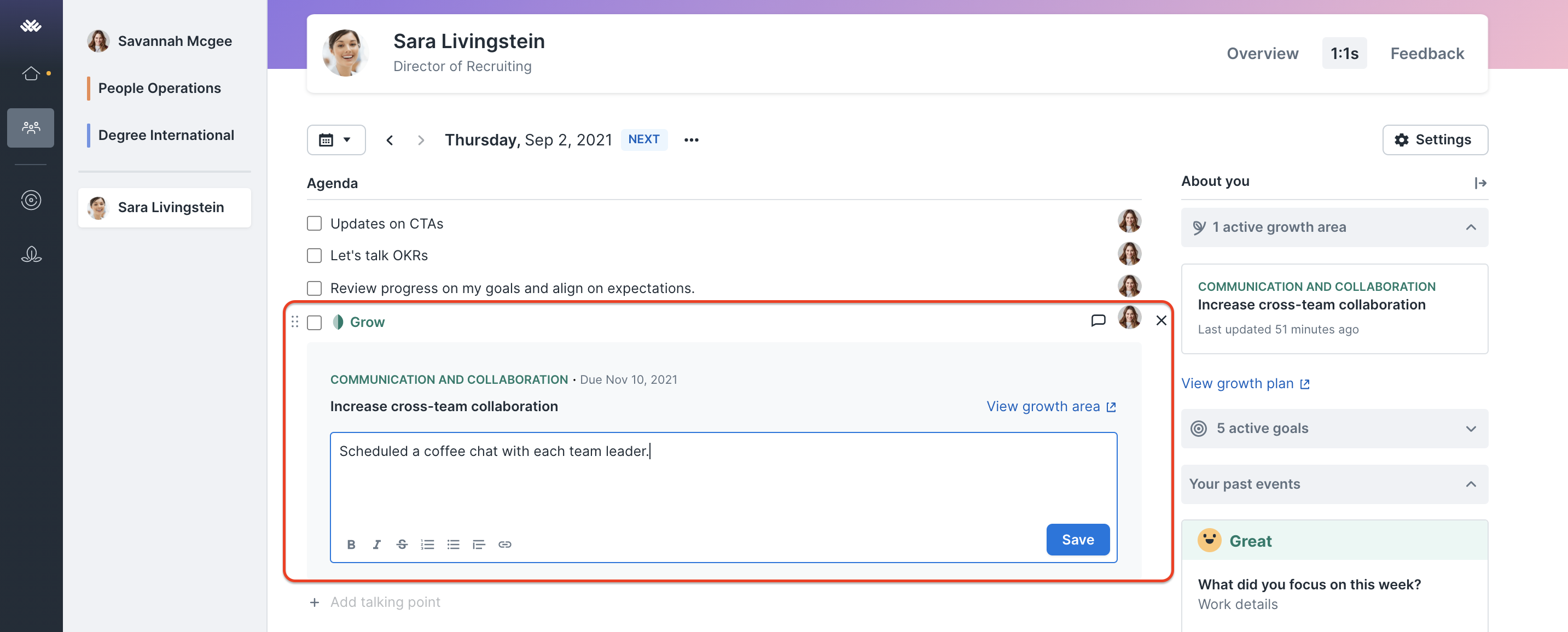 Any updates made will be reflected beneath the Progress heading within your growth area. We display the profile picture of the user that posted the update so you can differentiate between the progress posted by you or your manager.