Removing reviewers from an active review cycle
If you would like to remove someone as a reviewer mid-review cycle, follow the easy steps below!
Step 1: Navigate to the "Admin" page found at the bottom of the discovery navigation.
Step 2: On the left-hand secondary navigation, click on "Reviews."
Step 3: Find the Review Cycle in question, and click into the cycle.
Step 4: Under the "Reviews" section on the left, enter the "Reviewees" tab as shown below
Step 5: Find the person you would like to remove a reviewer for and click on their name.
Step 6: To the right, a list of reviewers and names will appear. Click "Edit" for the reviewer section you'd like to make an edit to (for example, a peer reviewer, a manager reviewer, a direct report).
Step 7: Click the "x" to remove the reviewer.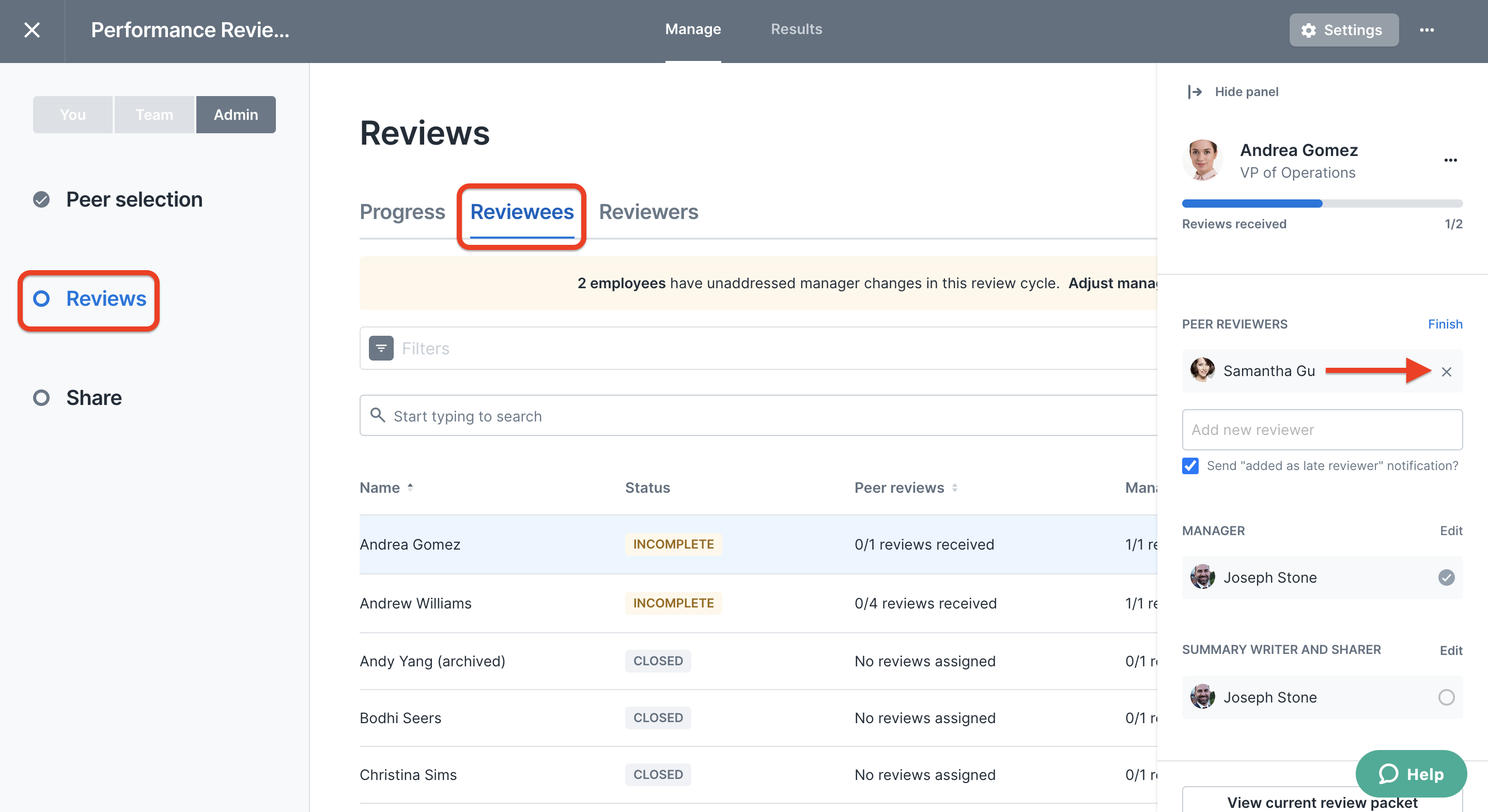 To remove the reviewer altogether from the cycle, click into the "Reviewers" tab and click on the person's name that you want to remove from the cycle.
NOTE: Removing the reviewer will remove ALL reviews they have submitted during the cycle.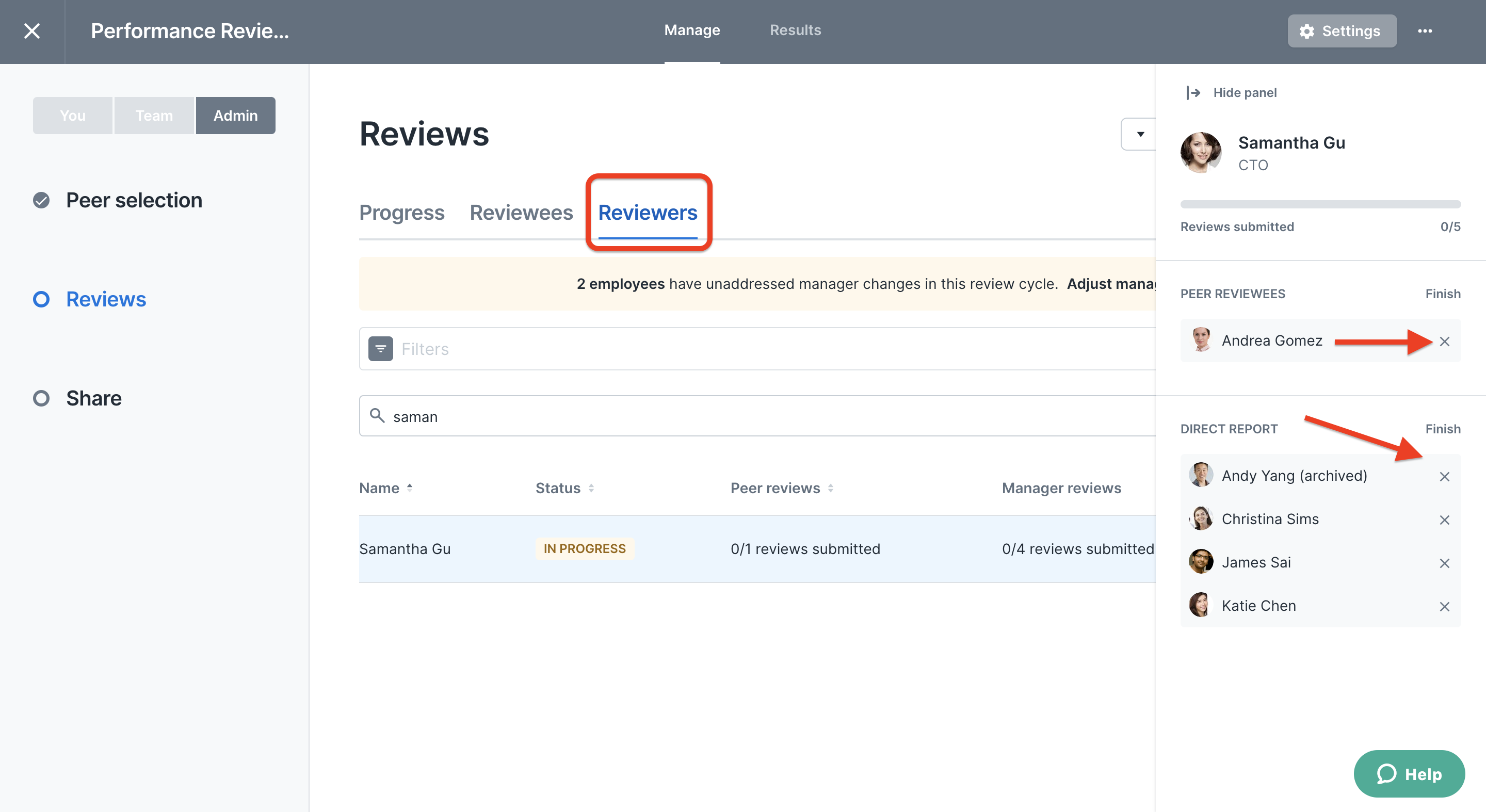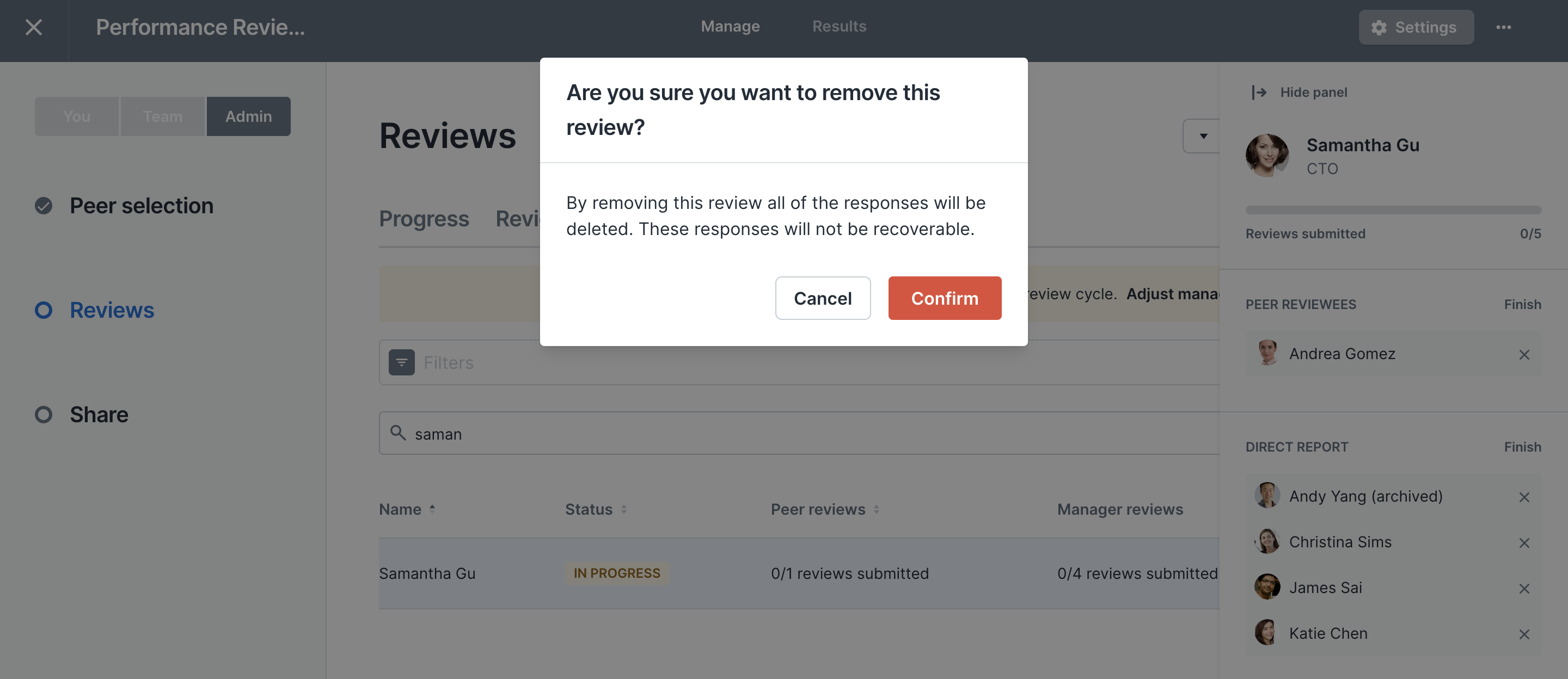 If you remove all reviews for a reviewer, they will be removed from the review cycle. Any completed reviews will also be permanently deleted.