Exporting reports in active and ended review cycles
In a review cycle, Admins can pull exports of the following information
Review responses
Reviewers progress
Reviewees sharing progress
Reviewees progress
Scored attributes
To pull this information, follow the steps below!
Step 1: Click on the Admin page found at the bottom of the navigation bar.
Step 2: Enter the Auditing page under the Reviews section.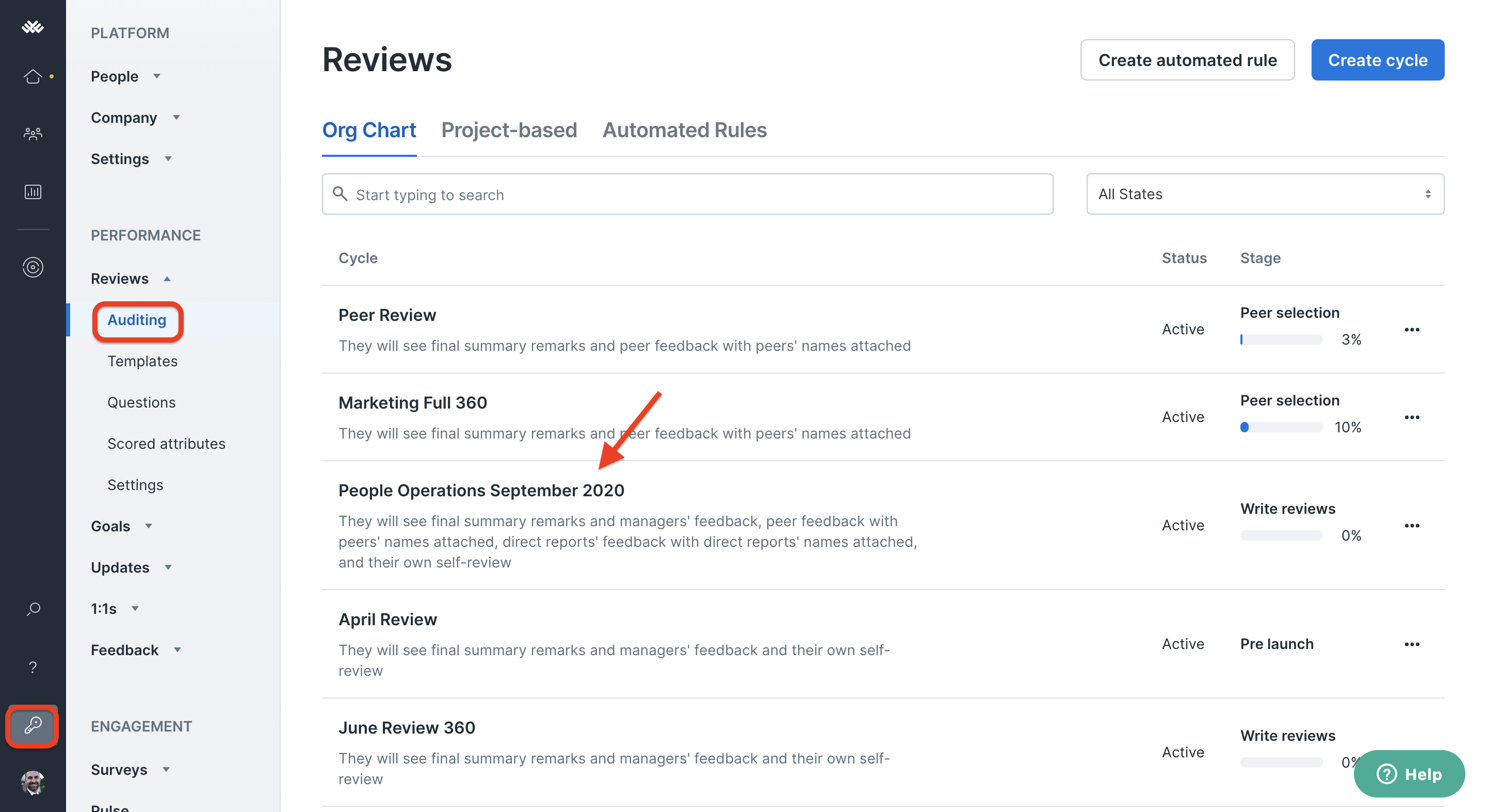 Step 3: Click into the Review Cycle in question.
Step 4: Click on "Reviews" on the left-hand side and enter the "Reviewees" tab.
Step 5: Click on "Export all results" and select the report you wish to export.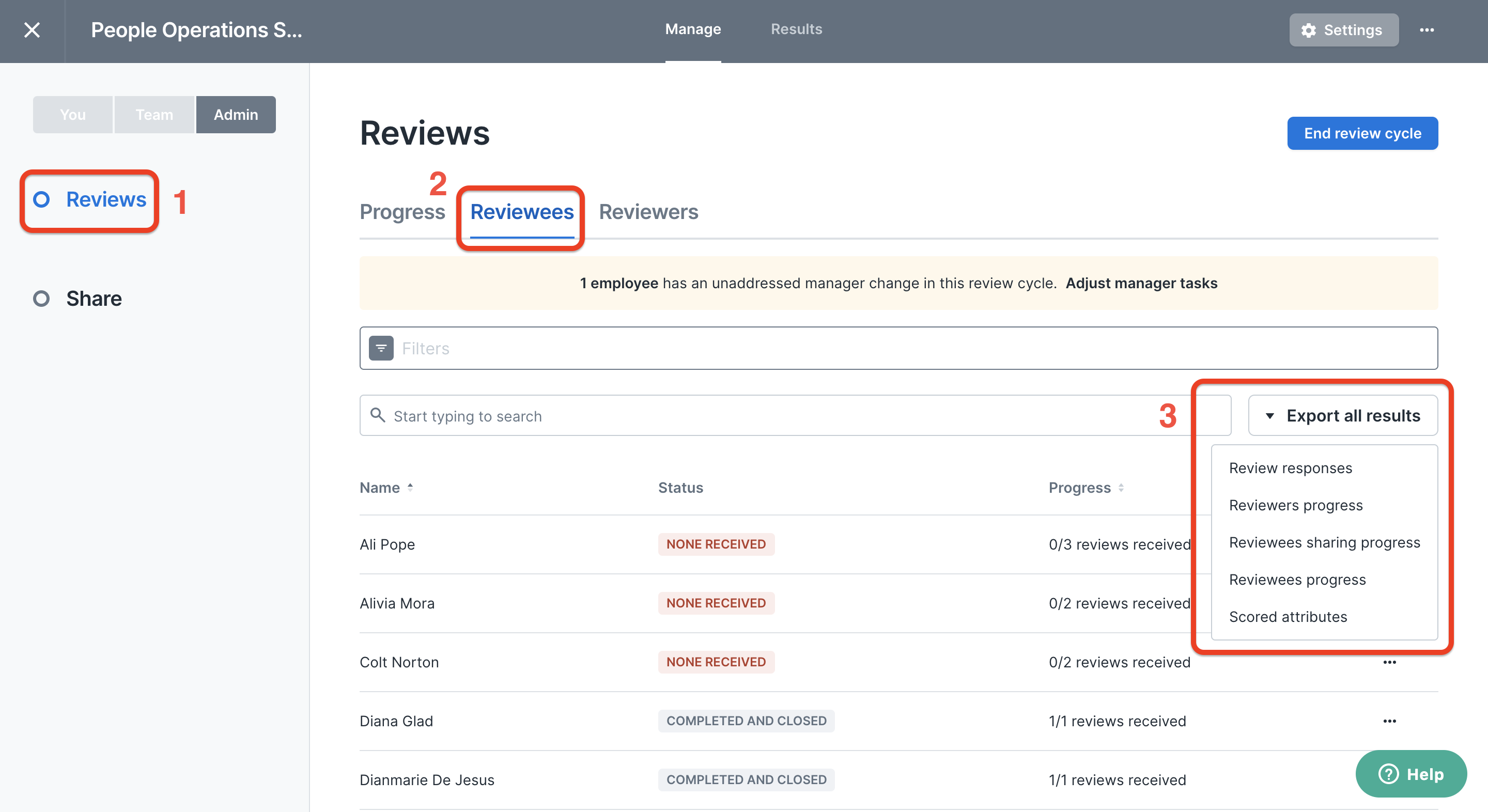 Please note, you can also export all results from the "Reviewers" tab as well.
What Exports Can Be Pulled?
Review responses: This will export a CSV of all of the responses to each question that has been submitted so far.
Reviewers progress: This will export a CSV of all incomplete, drafted, and completed (submitted) reviews in the cycle, as shown below. This exports information from the Reviewer's perspective, like how many reviews they have been prompted to submit and their progress.
Reviewees sharing progress: This export will show you when the packet was shared with a Reviewee and when they signed off that they received it.
Reviewees progress: This CSV export shows all reviews that have been submitted so far about each Reviewee in the cycle and how many in total are intended to be submitted.
Scored attributes: This export will pull all submitted scores to a CSV, as well as when they were submitted.