Downloading progress and result reports from a review cycle
Review responses
Reviewers progress
Reviewees sharing progress
Reviewees progress
These exports are available as soon as you launch your review, and will update throughout the cycle as reviewers submit their reviews. We'll walk through the steps to export, and then what data each report includes below.
How to export your results
Step 1: Navigate to the Admin > Reviews > Auditing page
Step 2: Select the desired review cycle
Step 3: Select Reviews on the left-hand side if you're not there already
Step 4: Enter the Reviewees tab*
Step 5: Use the Export all results button and select the desired report from the dropdown menu
*you can also export all results from the Reviewers tab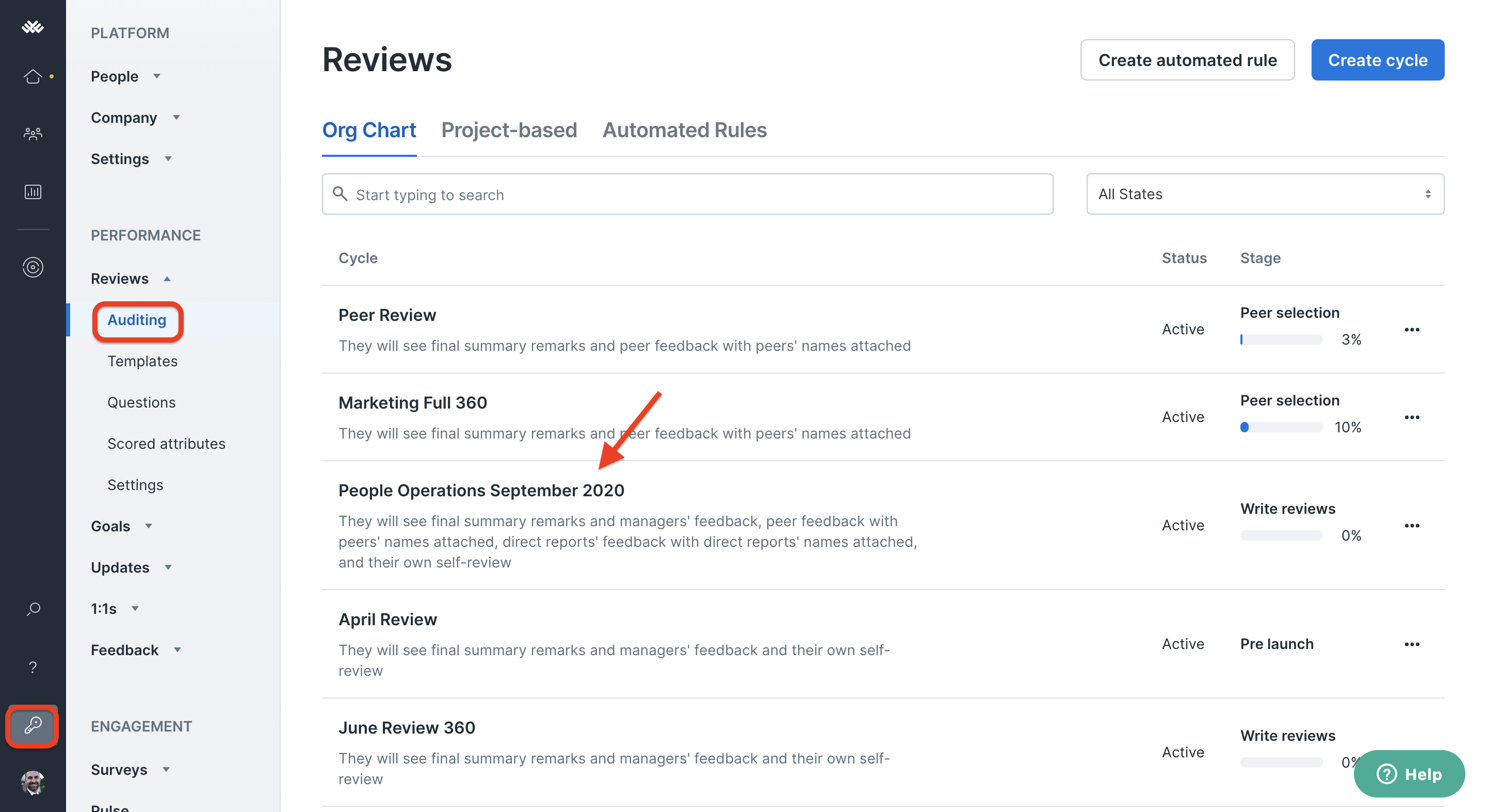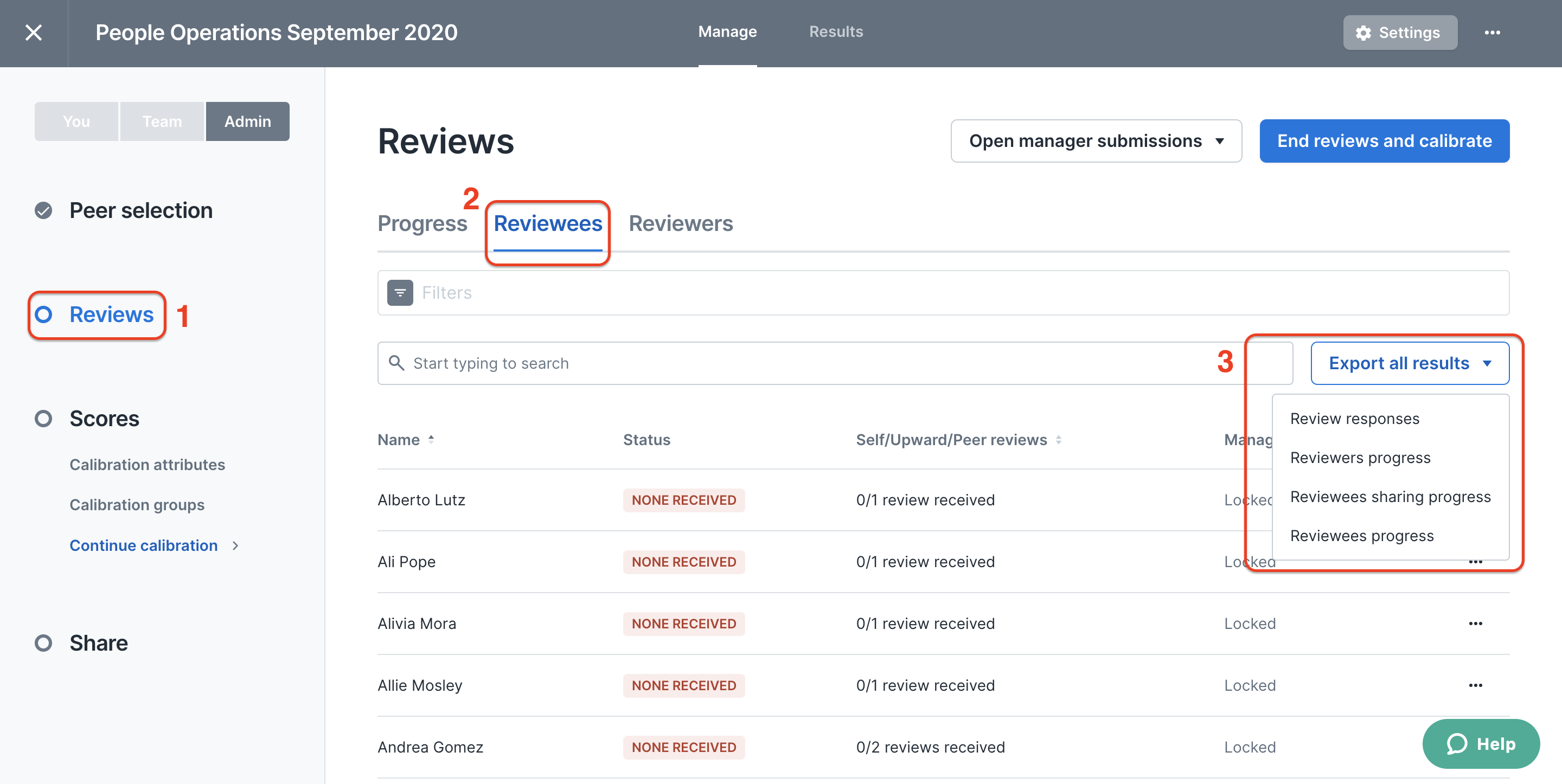 Explanation of export options
Review responses: All submitted review data. Every question and every response by all reviewers.
Includes columns for: Question, Question Description, Response Text, Response Score, Responder Name, Responder Email, Reviewee Name, Reviewee Email, Reviewee Department, Reviewee Manager Name, and more.

Reviewers progress: Submission status of all reviews by reviewer.
Shows incomplete, in draft, and complete (submitted) reviews by review group (self, peer, upward, downward).

Reviewees progress: Submission status of all reviews by reviewee.
Shows total number of completed (submitted) reviews out of total number of assigned reviews for each reviewee.

Reviewees sharing progress: Shows when each reviewee's manager/sharer sent them their review packet, and when the reviewee acknowledged and viewed their packet.