How to view your company organizational chart in Lattice
The Lattice org chart allows you to view where you and your teammates are within the organization. To find the org chart navigate to Home > View org chart OR Company > Overview > View org chart.
Please note: To make changes to the org chart, change the employer's manager.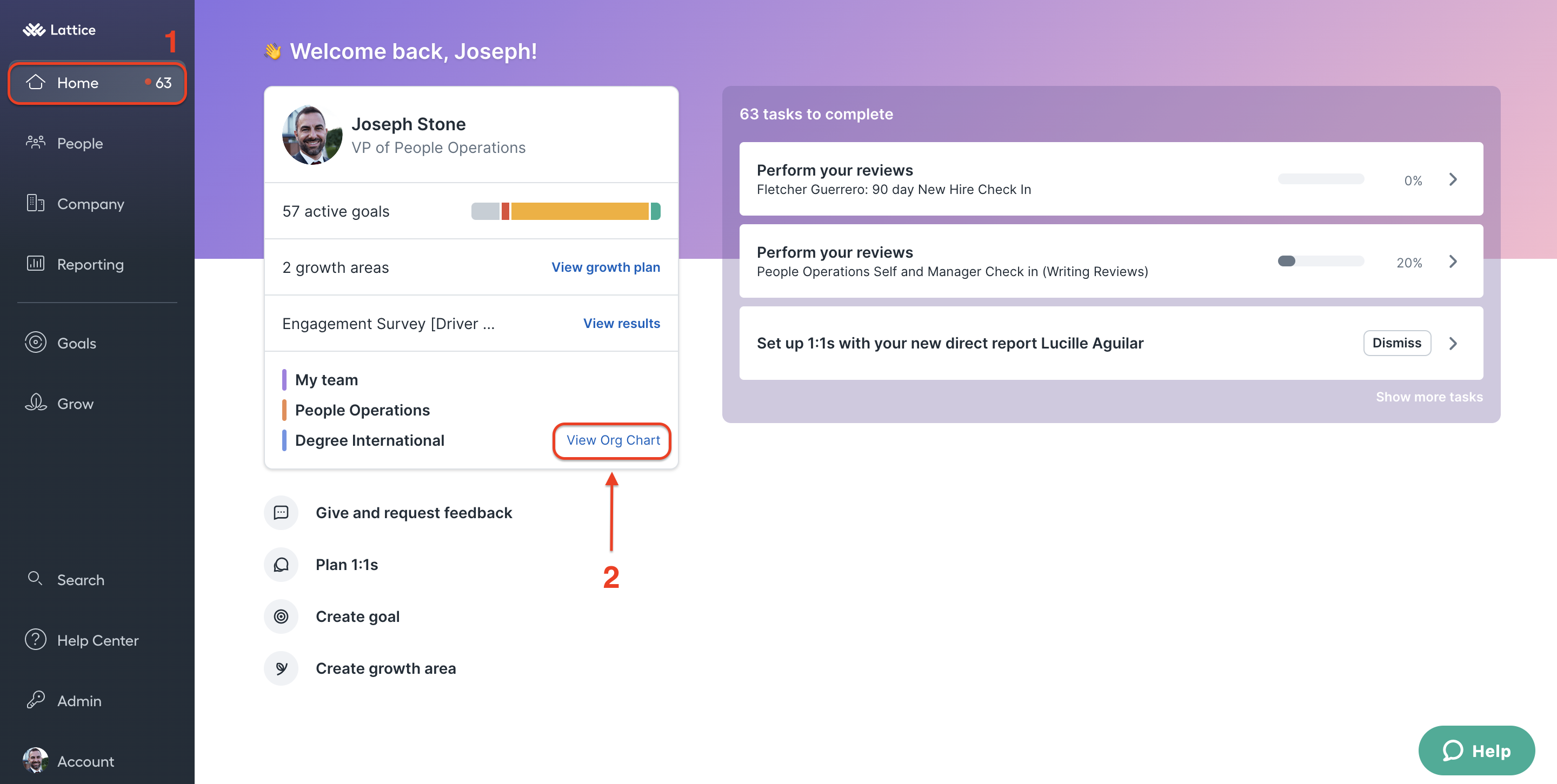 Org chart features
Once you have entered the org chart, click on each user card to expand their organizational line of direct reports.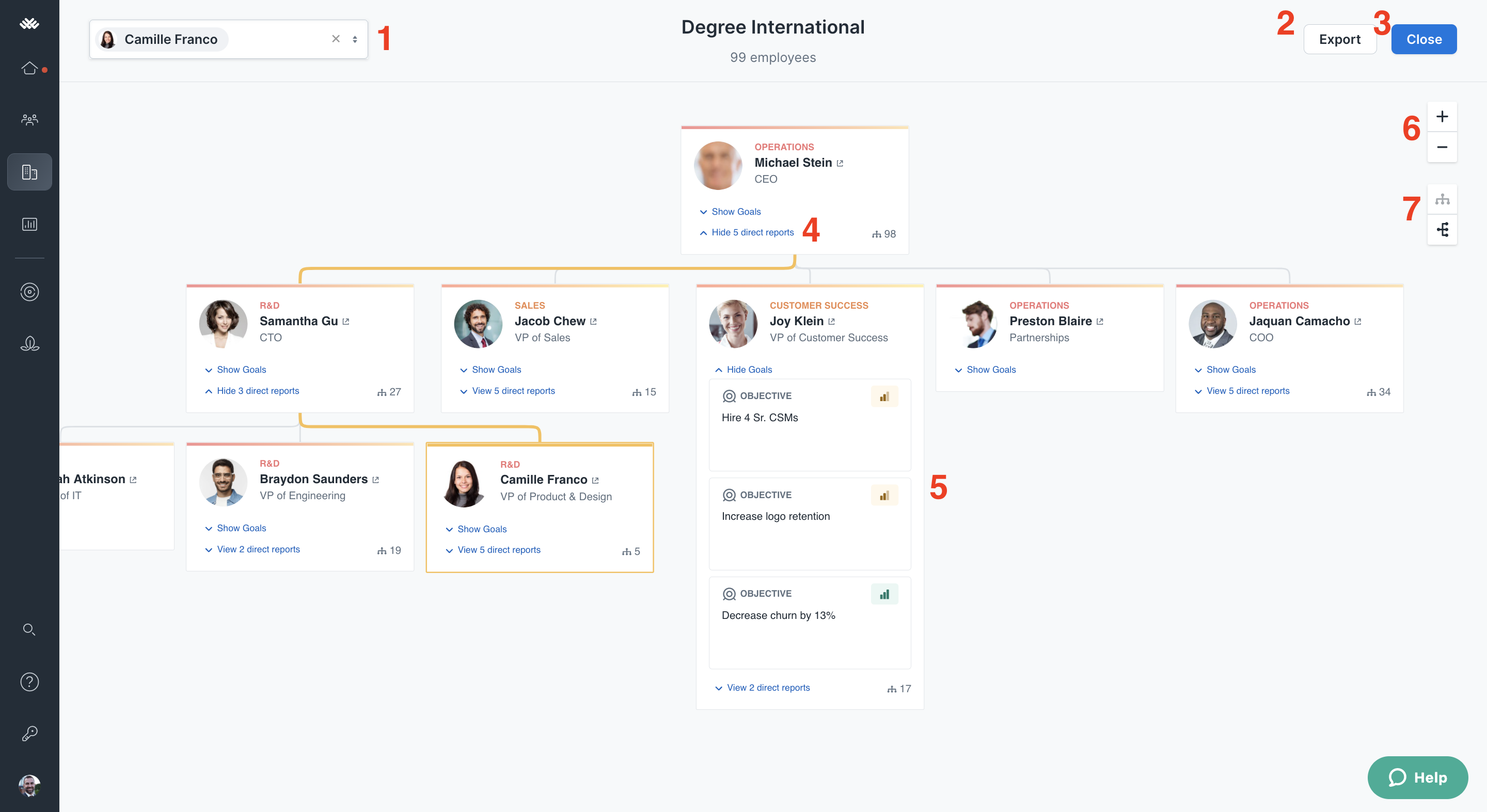 The following features can be found within the org chart:
Search for an employee to view their place in the org chart
Export your current view of the org chart
Close the org chart and return to the Company page
Total number of direct reports and indirect reports for a user
Show the goals owned by each user
Zoom in and out of the org chart
Change the org chart orientation vertically or horizontally