How to view your org chart in Lattice
Once your employees have been uploaded into Lattice, the first thing we recommend doing is checking the org chart. It's really important that all reporting structures are correct, as this has an effect on all of the tools and visibility settings associated with those tools.
To find the org chart, go to the People Page on the Discovery Navigation and click on your Company in the People Navigation. From here, select the "Employees" section, and select "View org chart".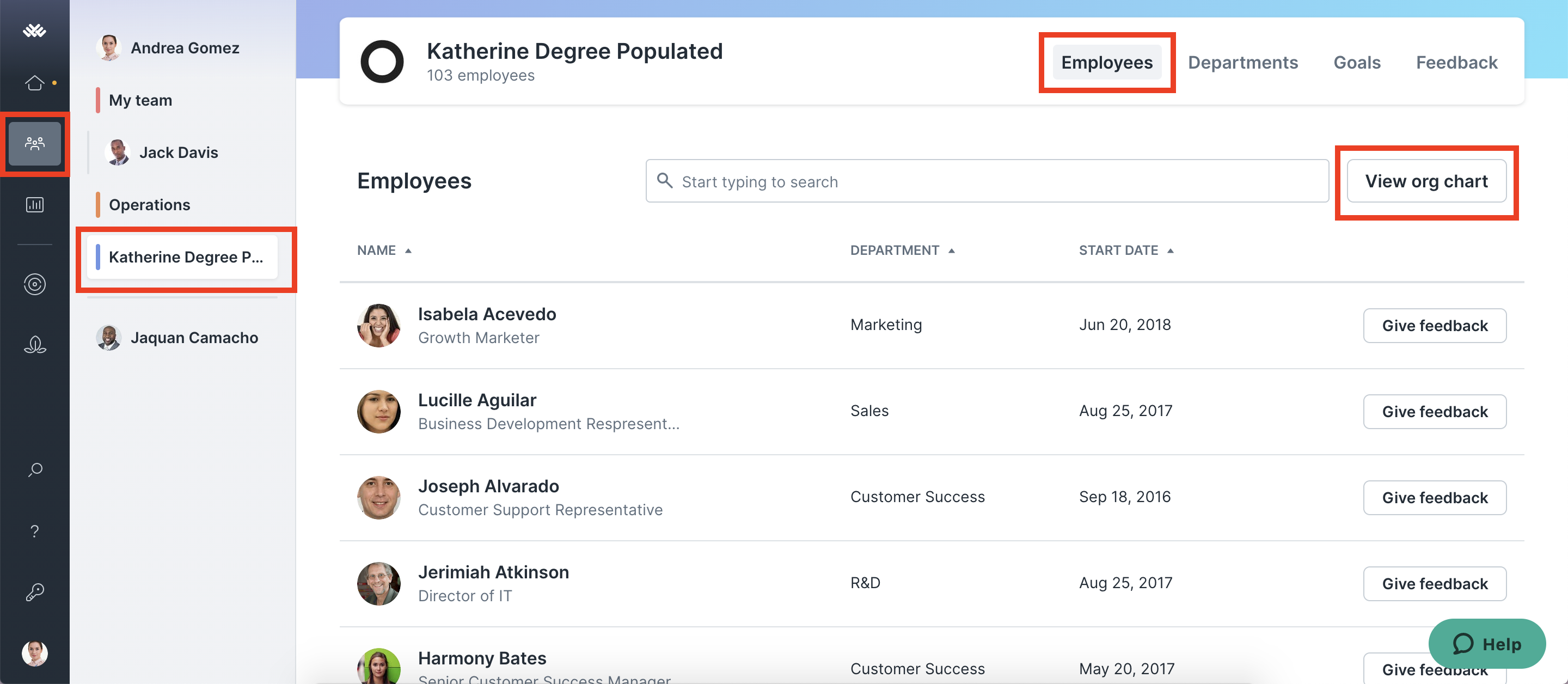 From here, you can click on the manager's box / number of reports to expand the org chart and the zoom to change your view: