Growth area templates help admins can help guide their employees and managers to create effective and actionable growth plans. We recognize that there are many schools of thought on development; therefore, we allow admins to customize growth area fields to fit their company's needs.
Before you start
Changes made to the template will only impact growth areas that are created after the change has been made.
This article covers the following topics
Customize Growth Area Templates
Step 1: Navigate to Admin > Grow > Settings.
Step 2: Scroll down to the Growth Area templates section of the Settings page.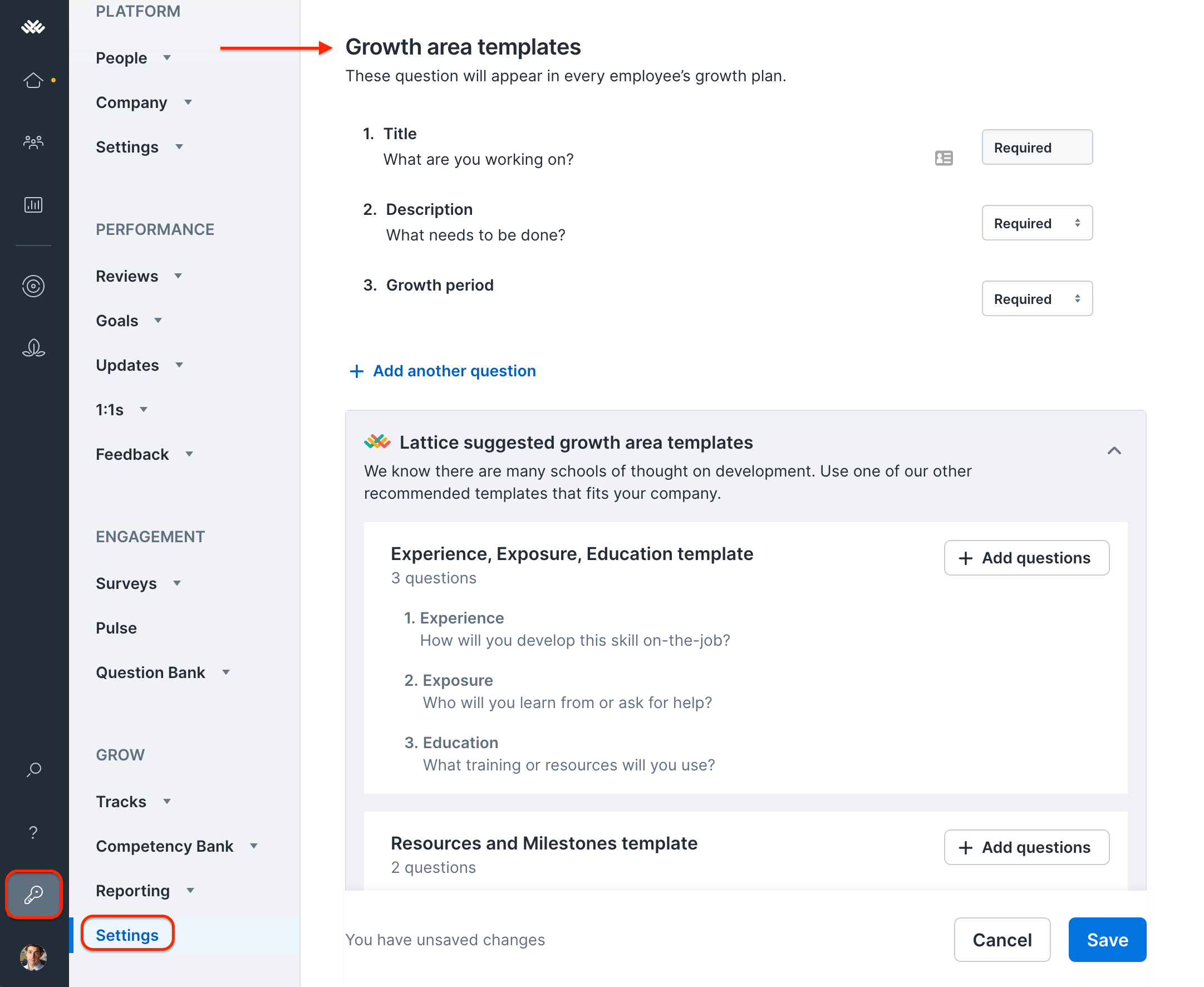 Updating optionality
Admins can make specific fields required or optional by selecting either option from the right-hand dropdown menu next to each field name. Please keep in mind that Title will always be a required field.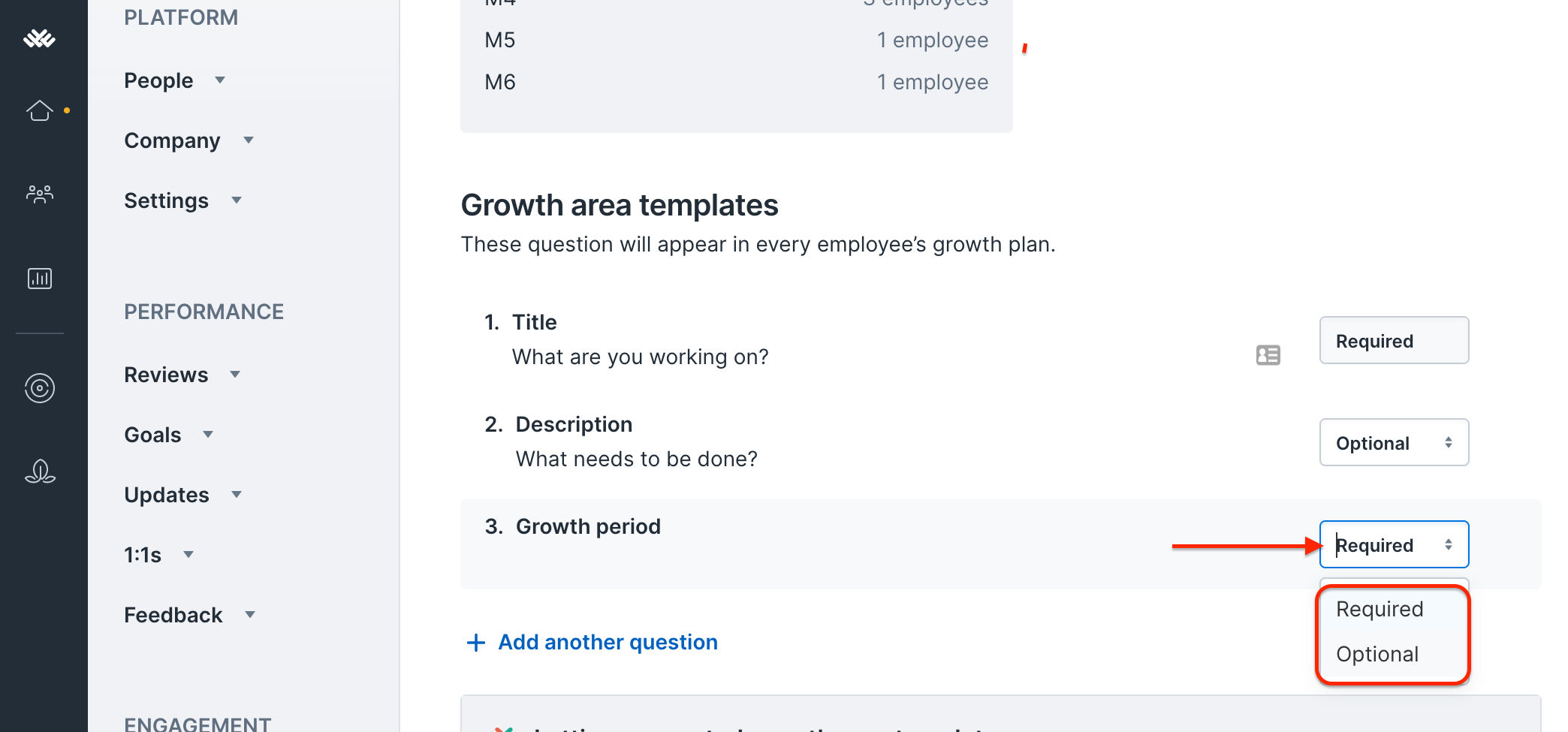 Creating a new question field
Admins can create a new question field for their employees by selecting the +Add another question button found below the default fields.

Once an admin clicks to create a new question, they will be prompted to add the question title, helper text, and choose whether the question will be required.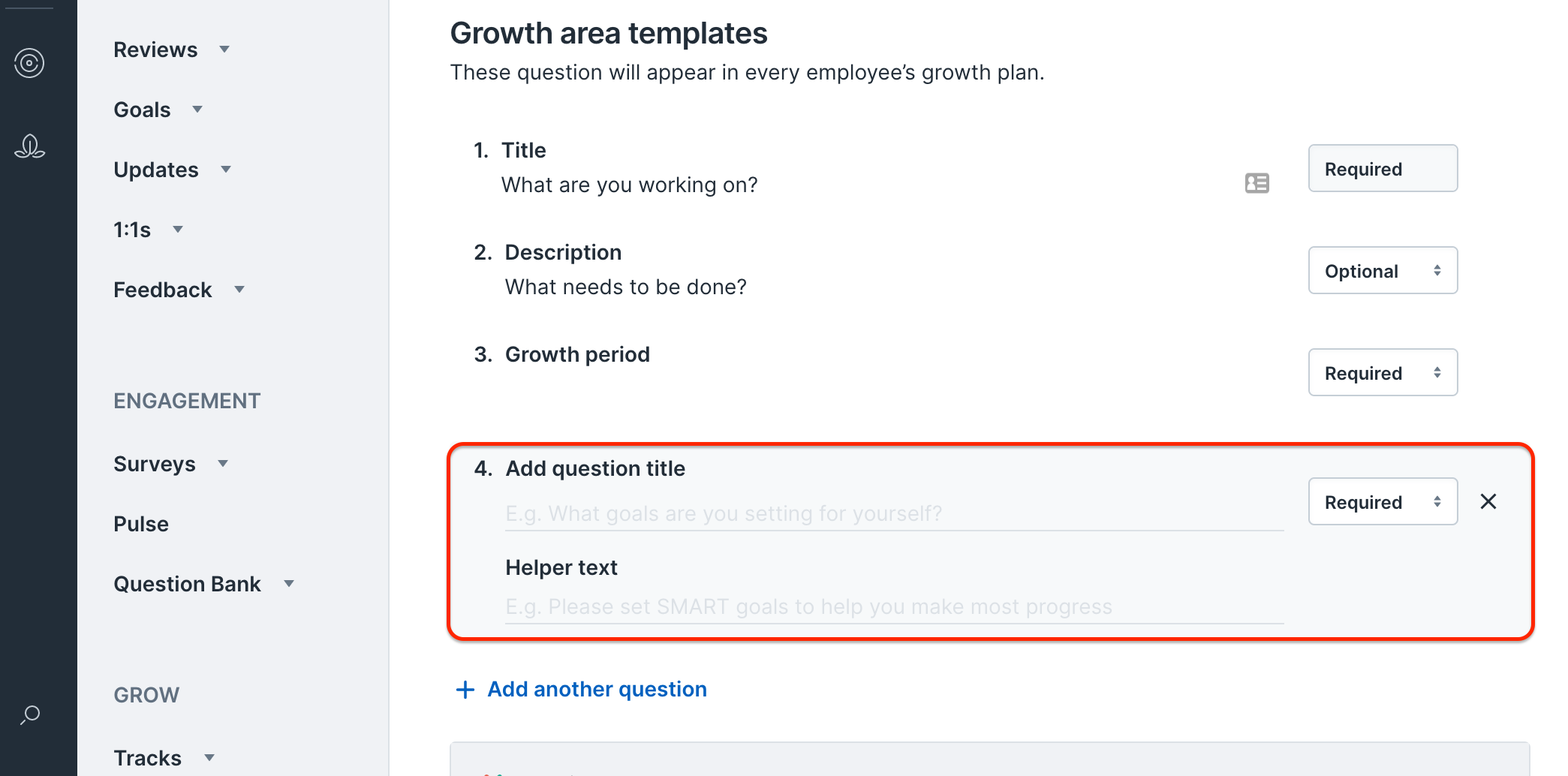 Using a Lattice-approved template
Lattice-approved templates have been designed to help admins pinpoint questions that will help guide their employees to dive deeper into their growth areas. Admins can use any of the following templates:
Experience, Exposure, Education
1. Experience: How will you develop this skill on-the-job?
2. Exposure: Who will you learn from or ask for help?
3. Education: What training or resources will you use?
Resources and Milestones
1. Resources: What support and resources do you need?
2. Milestones: What accomplishments will you use to track progress?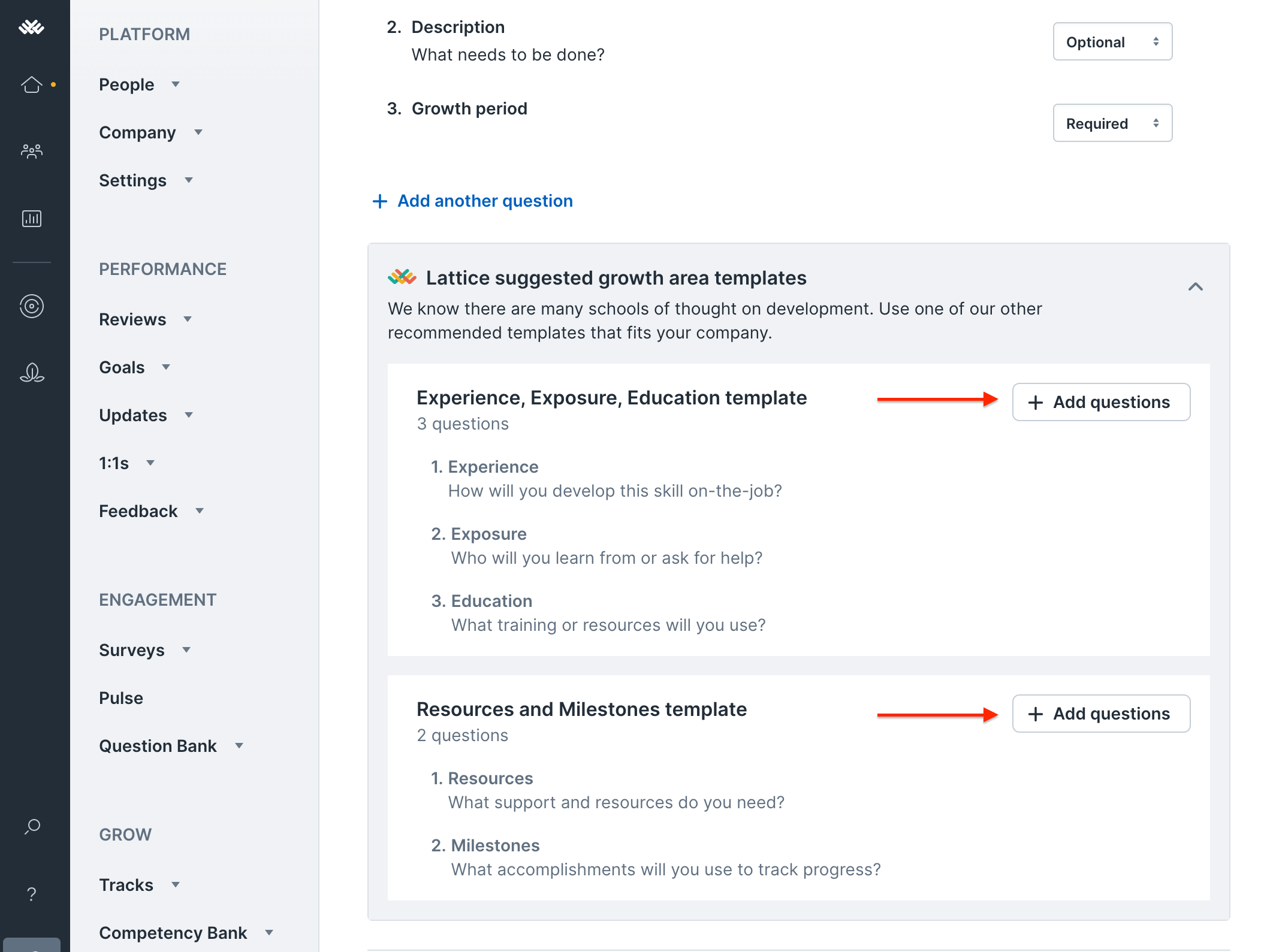 To add the questions to the growth area template, simply click + Add questions. From here, admins can remove any questions and edit the optionality.