End the review early for one or more employees to allow their managers to share results while others continue to write and submit
Before you start
Typically an Admin needs to end the entire review cycle before managers can share results with their team members. If you need to allow a manager to share results before you end the entire cycle, follow the steps below to end the review cycle for reviewees.
When you end the review cycle for a reviewee, all reviews about them are closed. Any drafted reviews are submitted automatically, and their manager/packet sharer will be prompted to share their review packet with an automated notification.
We'll walk through two different workflows to close reviewees in this order:
Note: you can give managers the ability to end the review for their direct reports when configuring your review cycle by following these instructions.
End the review for a single reviewee
Step 1: Navigate to the Admin > Reviews > Auditing page
Step 2: Select the desired review cycle
Step 3: Find the employee you want to end the review for in the Reviewees list
Step 4: Use the ellipsis ... button to End review cycle for reviewee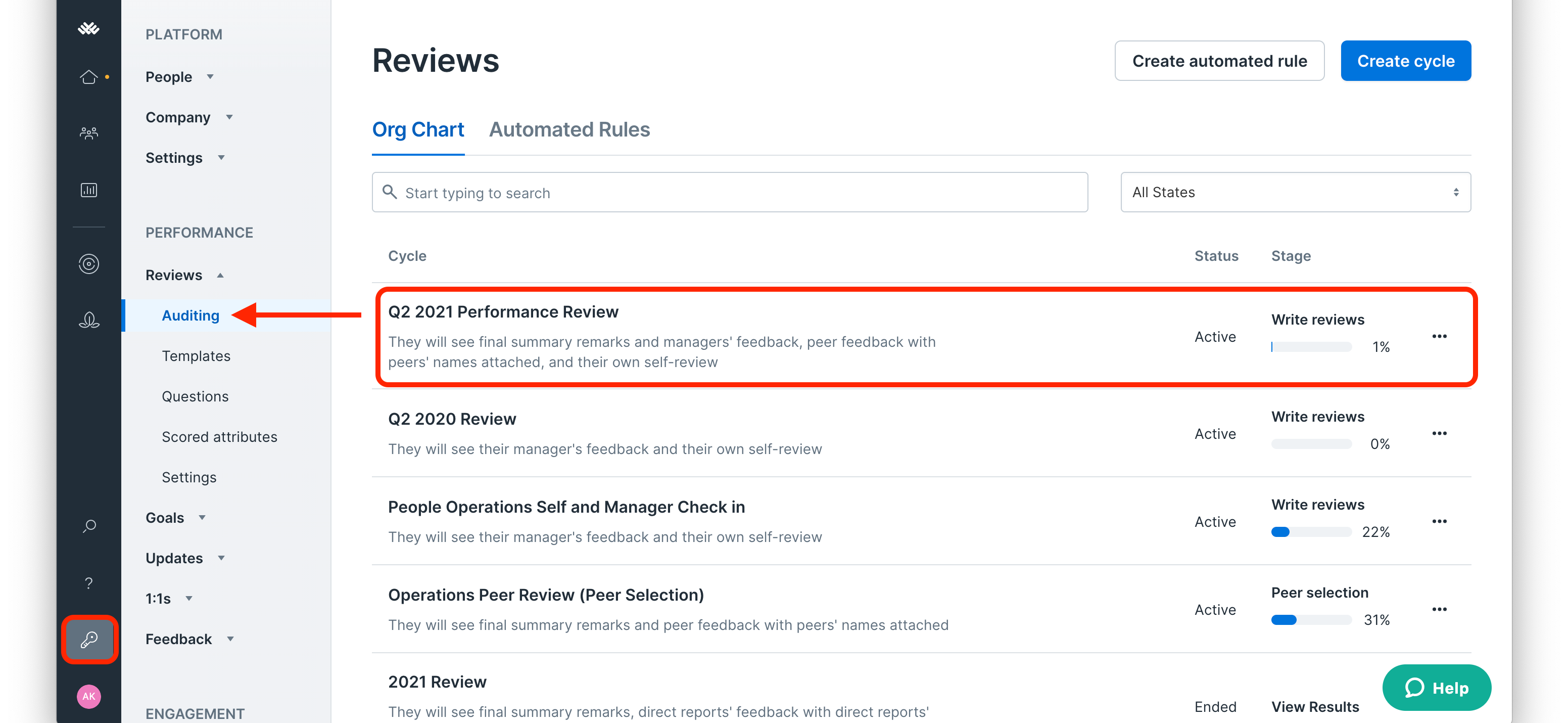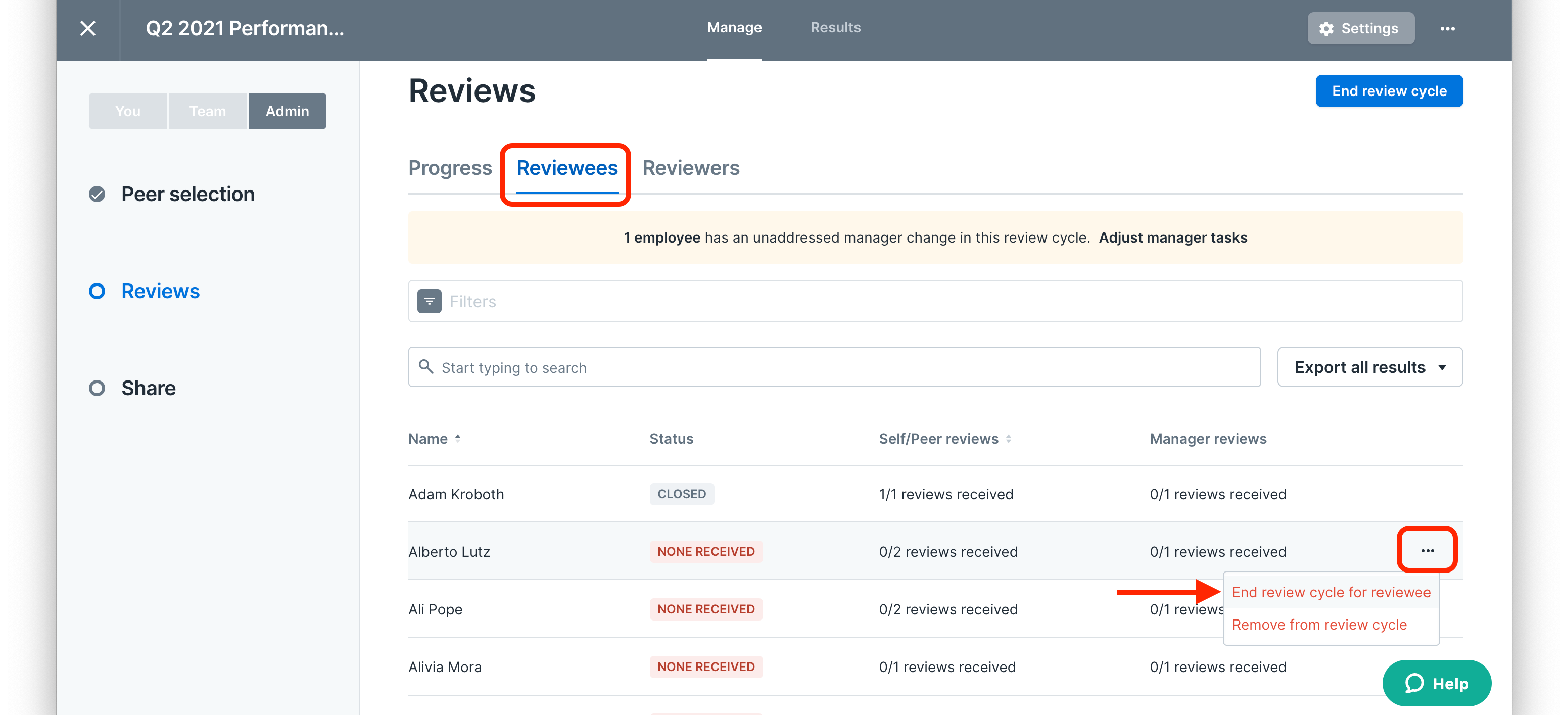 End the review for a group of reviewees
Step 1: Navigate to the Admin > Reviews > Auditing page
Step 2: Select the desired review cycle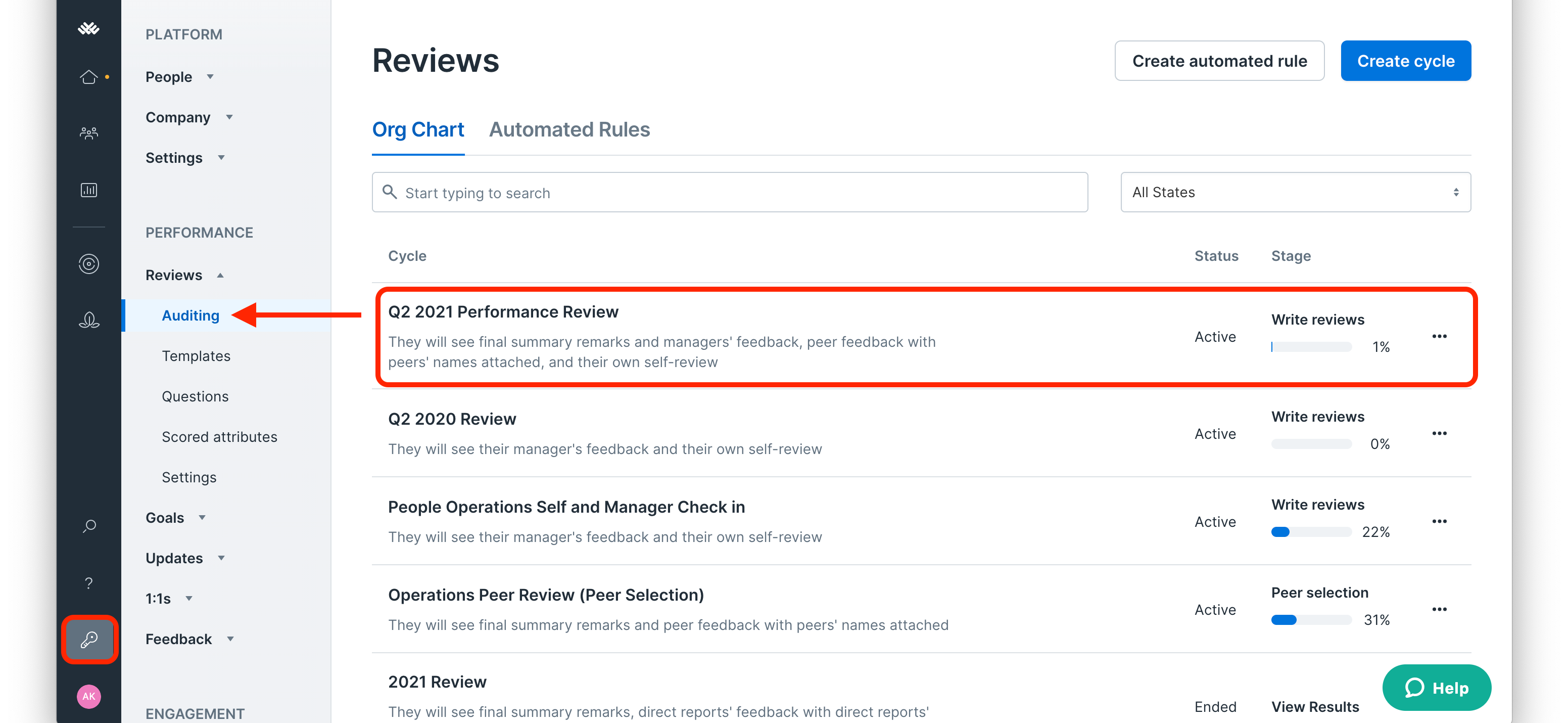 Step 3: Select the Filters menu
Step 4: Navigate to Reviewee Status and then check the box(es) next to the desired status(es)
Step 5: Use the Close filtered reviewees button
Step 6: Use the Close reviewees button to confirm