Closing completed reviews before ending the review cycle
When companies launch review cycles for more than a few people in the organization, some employees will likely complete their reviews well in advance of the rest of the organization. Managers might want to finalize their packets before the closing of the review for the entire company.
If this is the case, an Admin has the ability to end a Reviewee's review cycle before the closing of the review as a whole. To do this, follow these steps:
Step 1: Navigate to the "Admin" page found at the bottom of the discovery navigation.
Step 2: Click on the "Reviews" tool from the secondary navigation.
Step 3: Find and click into the appropriate review cycle.
Step 4: Under "Reviewees," click "Filter" to move the completed reviews to the top.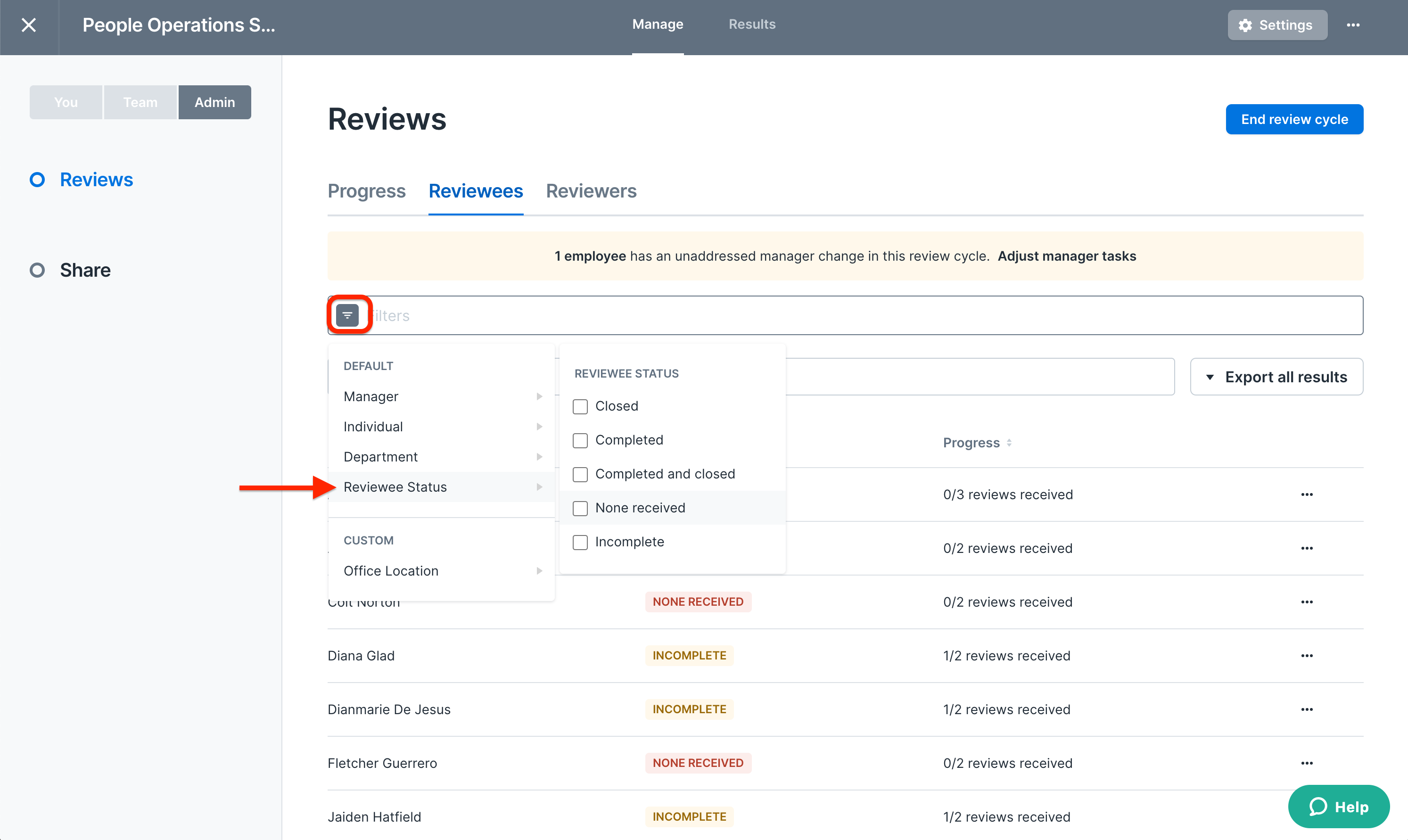 Step 5: You can close the review cycle for each person individually by clicking on the ellipses next to the reviewee's name and clicking "End review cycle," OR you can click "Close filtered reviewees" to close all of the completed reviews (shown below).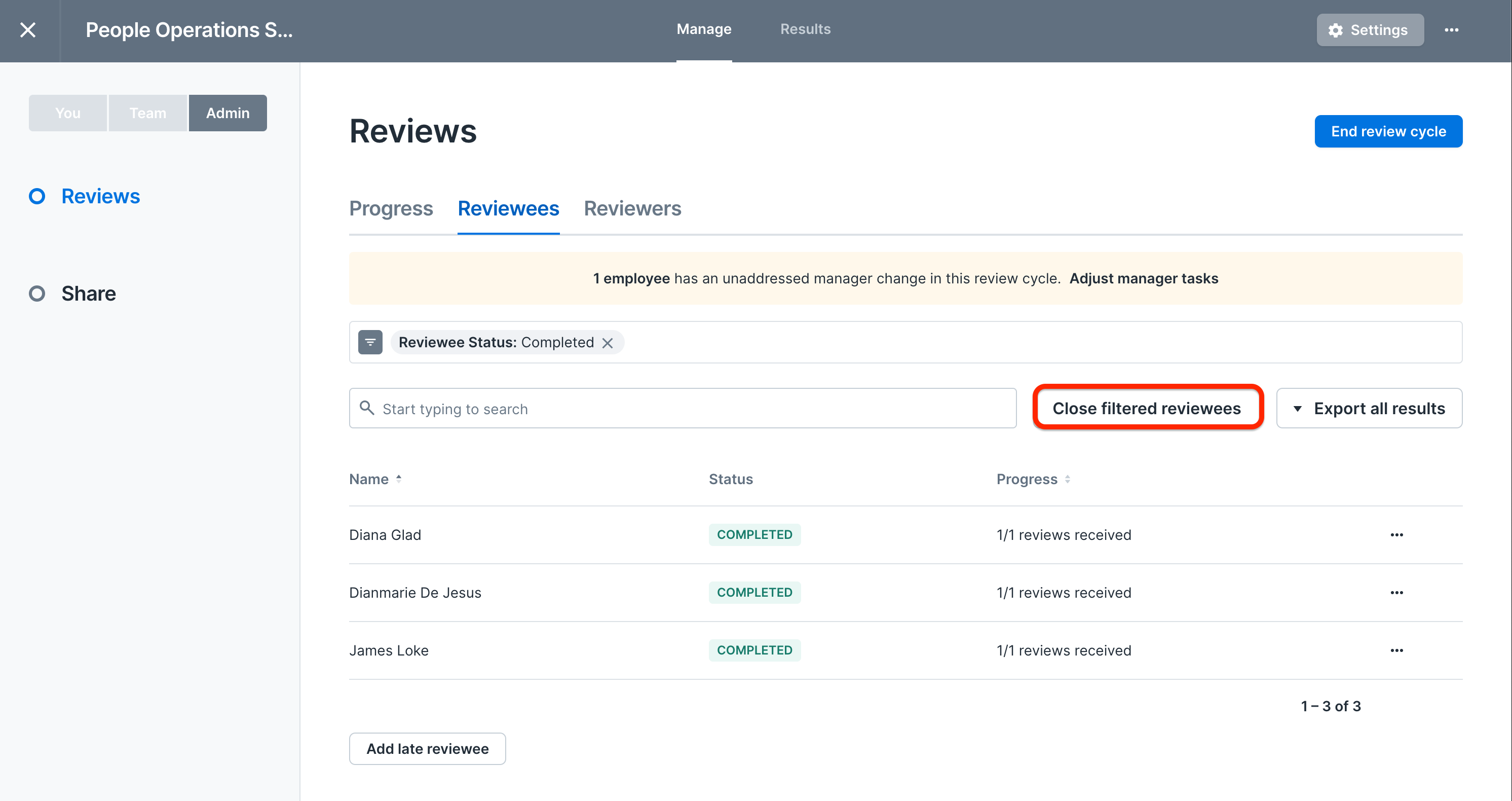 Once you have completed the above steps, you'll see that some employees have a new "Completed and Closed" status.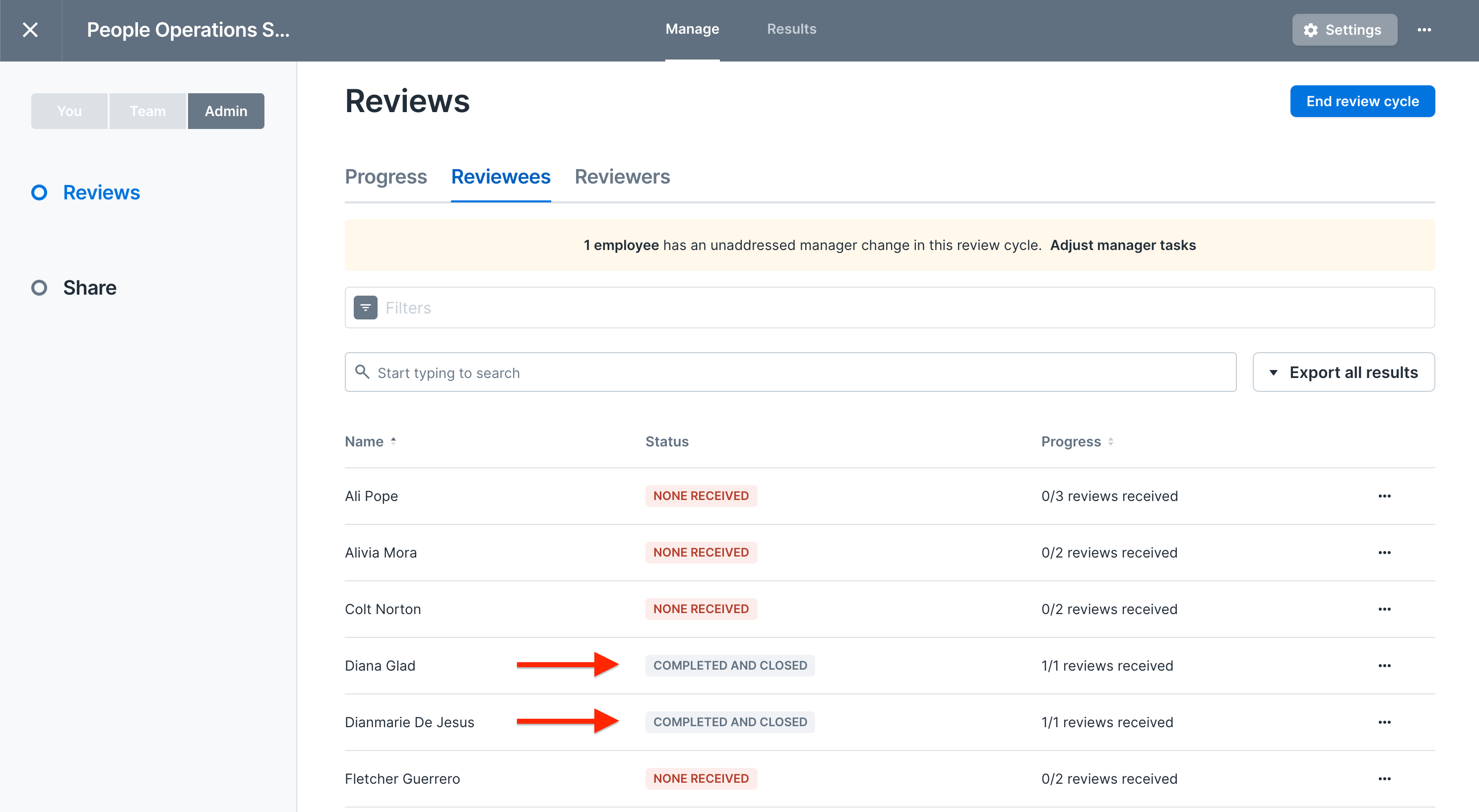 If you go to Final Results, you'll see the new status of "Receiving reviews."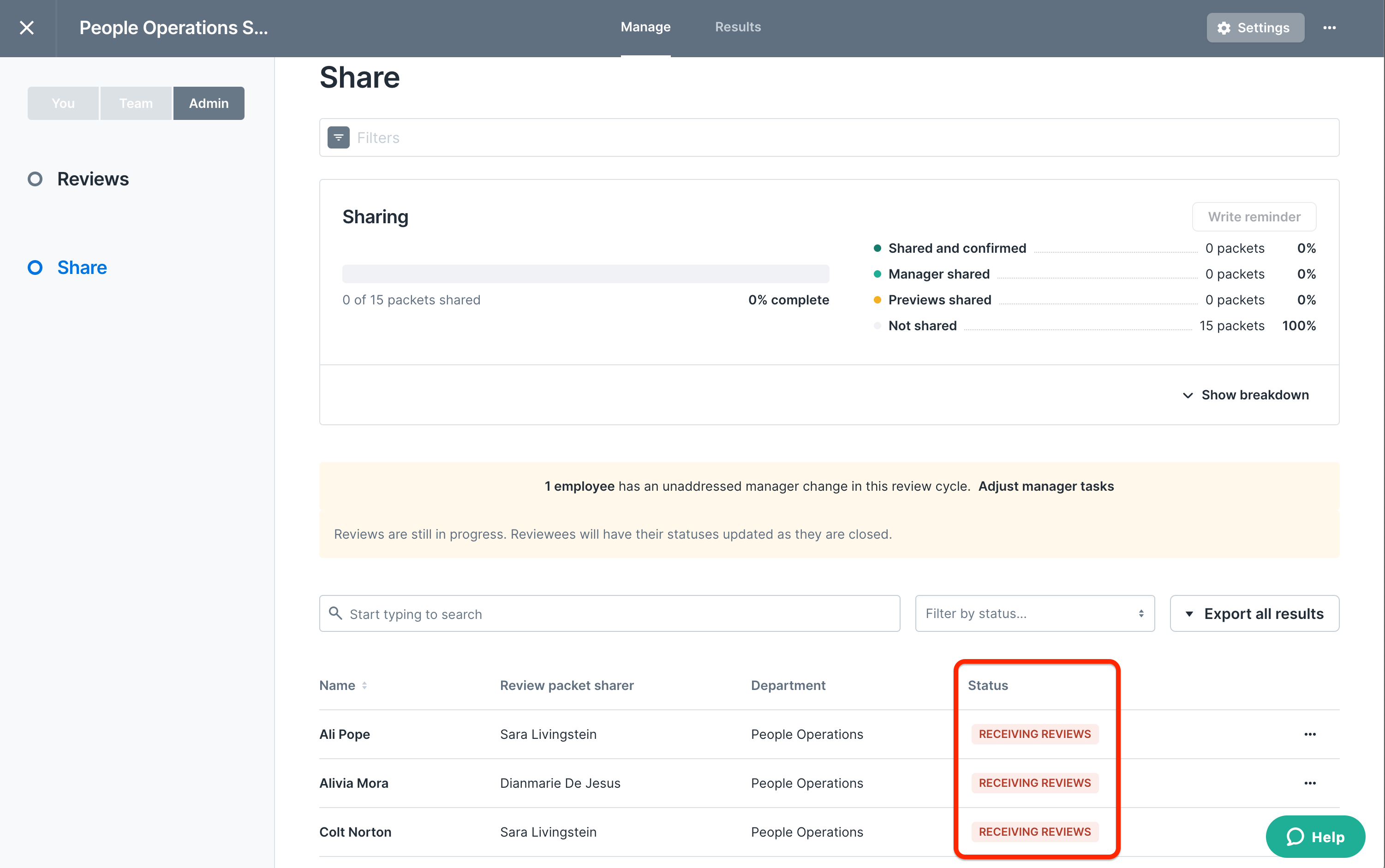 Once the reviewee has been closed, their manager will be prompted to share their review packet.
To read more about the flow once the review has ended, check out Post-Review Process with Summary Remarks.