How to share an individual review packet or all review packets at once
Before you start
When an Admin shares a review packet the reviewee will only have visibility into what has been set in the Deliverables settings of the review cycle. There's no difference in employee visibility when an Admin shares or when a manager shares the packet. Employees will receive a notification when their packet is shared that directs them to Lattice where they can view it.
If the review cycle has summary remarks enabled, sharing a packet as an admin does not prevent the manager from writing and sharing their summary with the reviewee.
Note that when you share all reviews this will close any open reviewees.
How to Share an Individual Reviewees' Review Packet
Step 1: Navigate to the Admin > Reviews > Auditing page and select the desired review cycle
Step 2: Select the employee you want to share with from the reviewees list
Step 3: Select View current review packet
Step 4: Use the Share with [Name] button on the next page
Step 5: Confirm with Share responses button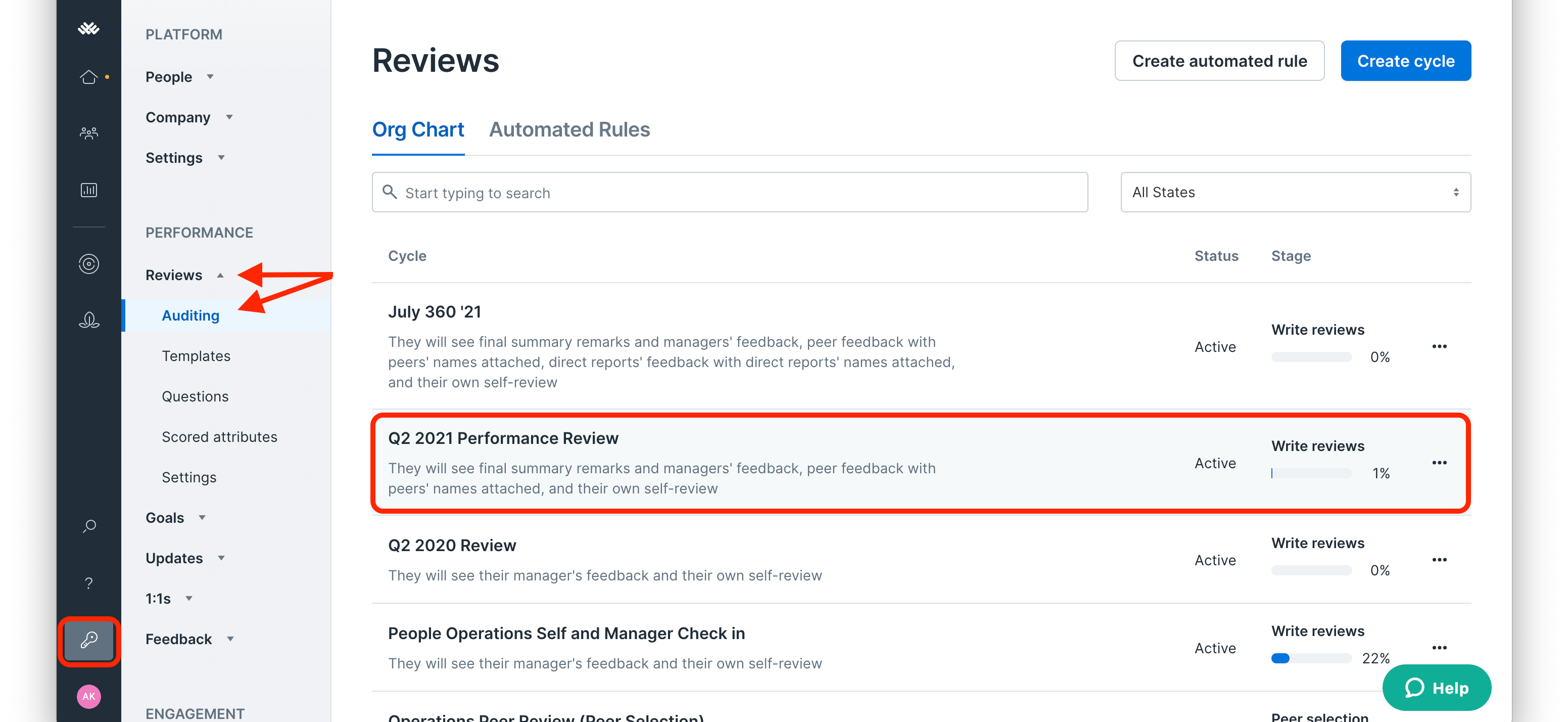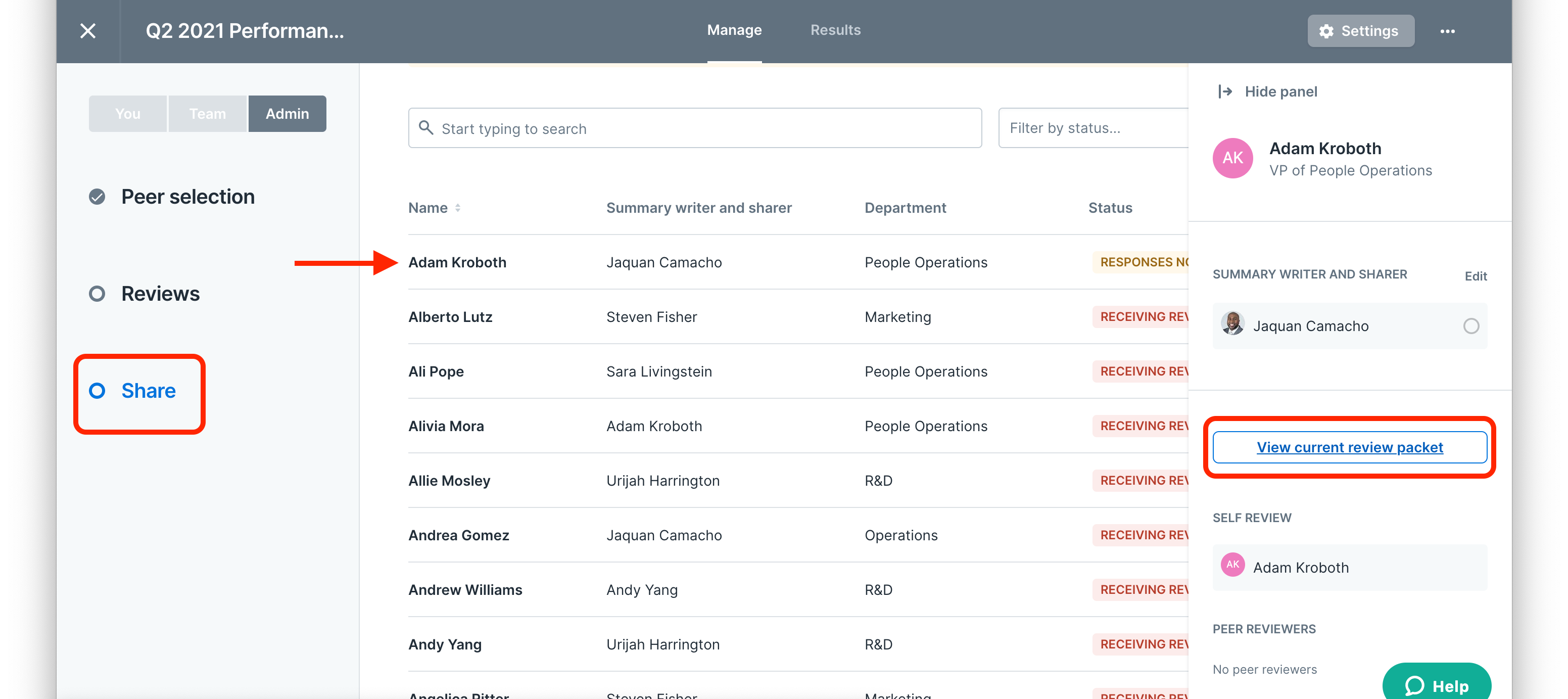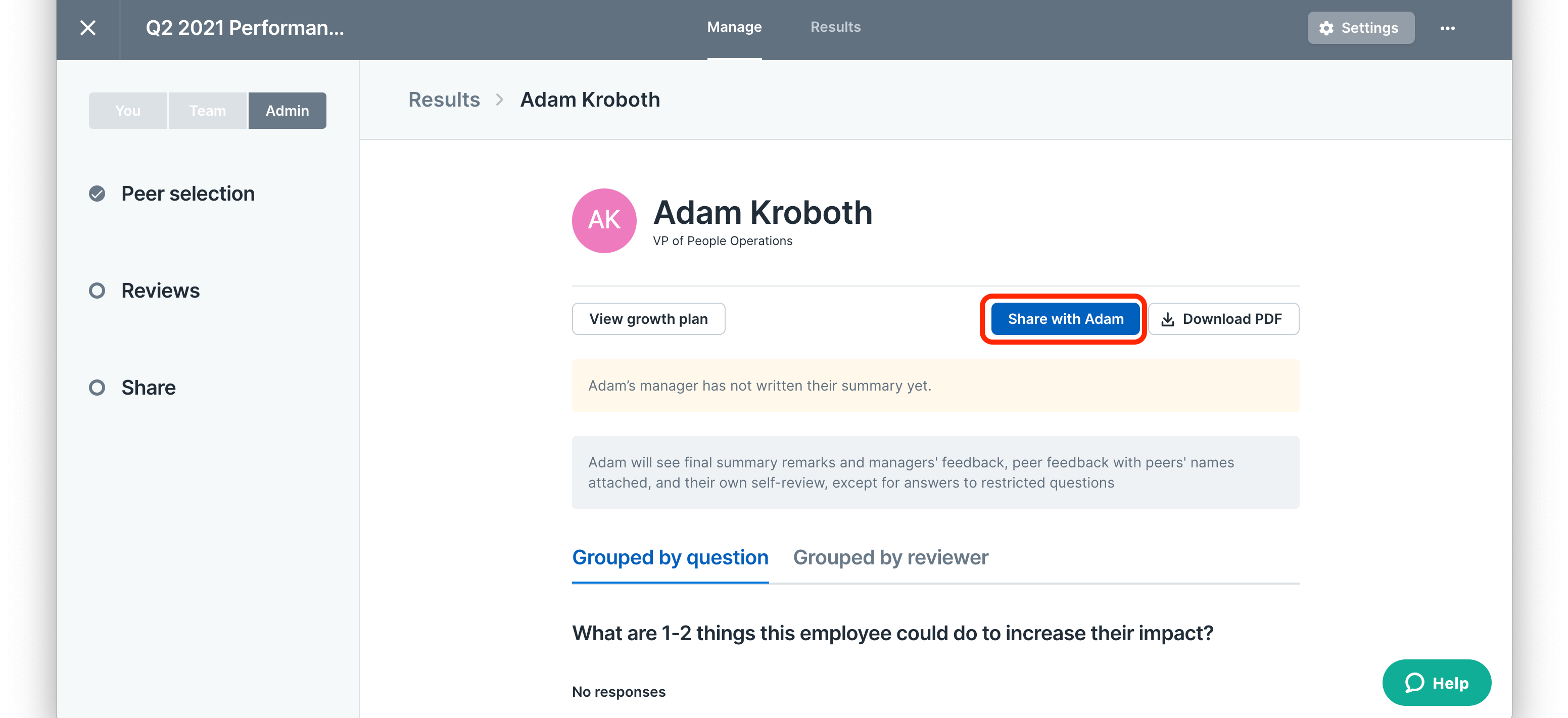 How to Share All Reviewees' Packets at Once
Step 1: Navigate to the Admin > Reviews > Auditing page and select the desired review cycle (same as above)
Step 2: Select Share all reviews in the Share stage of the review process
Step 3: Confirm with Share all reviews button