How to change who writes the manager summary and shares reviewees' packet in the middle of a Review Cycle.
By default, the manager of a reviewee is responsible for sharing the reviewee's review packet and writing a summary. If you would like to change who this person is, you can do so by following the below steps:
Note: The new summary writer and review packet sharer will have full visibility into the review packet of the reviewee.
Changing the Summary Writer and Review Packet Sharer
Step 1: Navigate to the Admin page > Reviews > Auditing.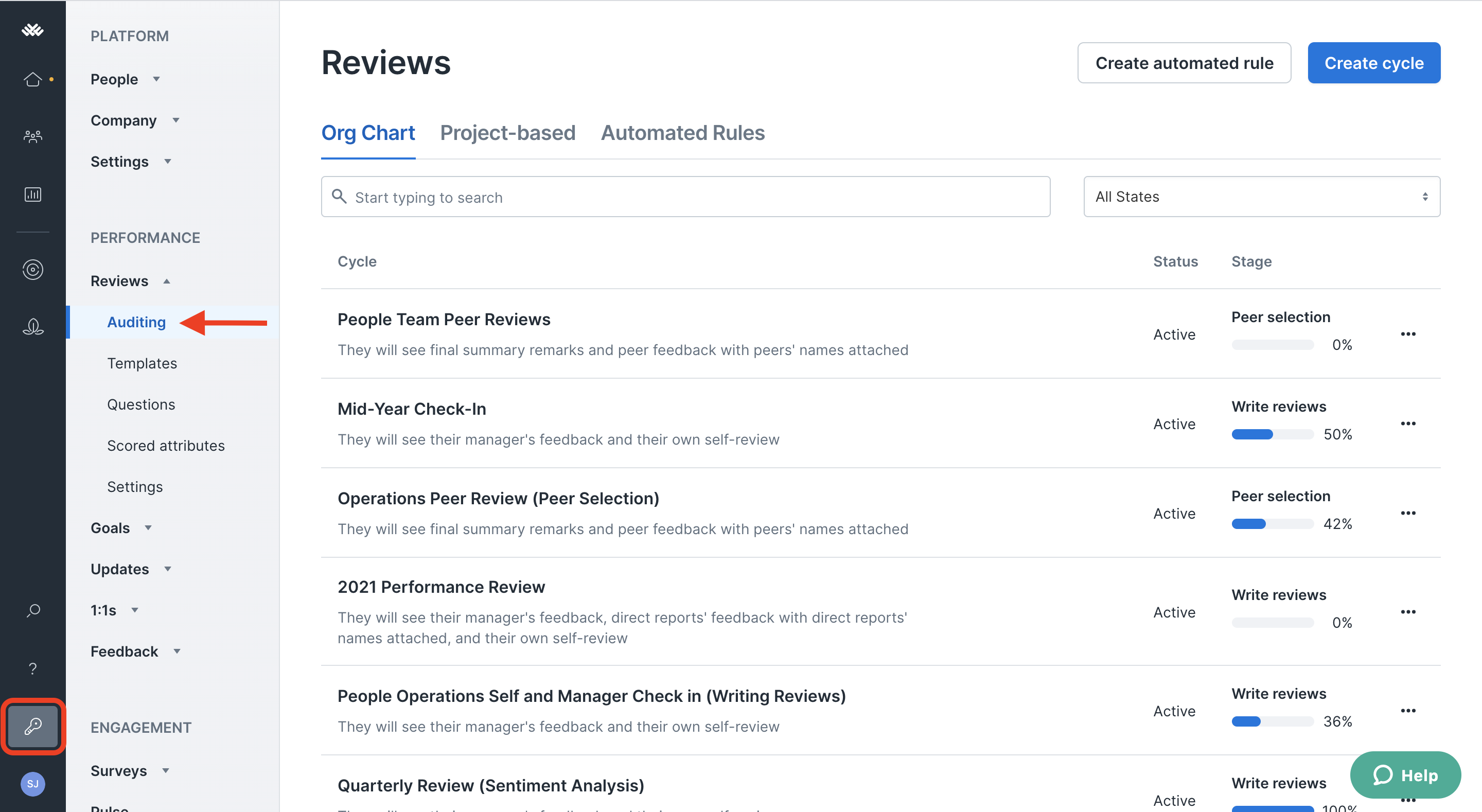 Step 2: Select the Review Cycle of interest.
Step 3: In the Reviews phase, navigate to the Reviewees tab and select the the desired reviewee.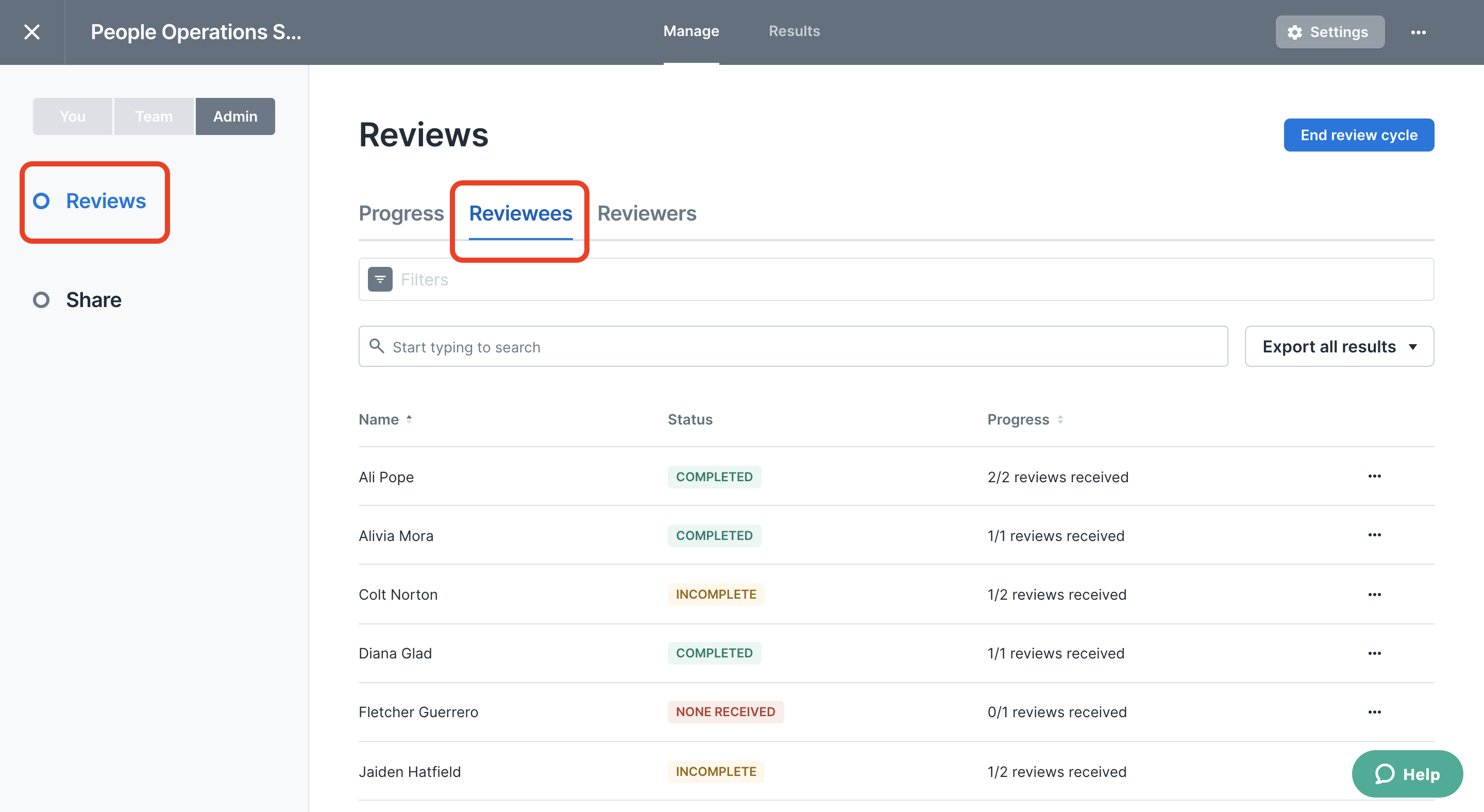 Step 4: In the right context panel, click Edit next to Summary Writer and Sharer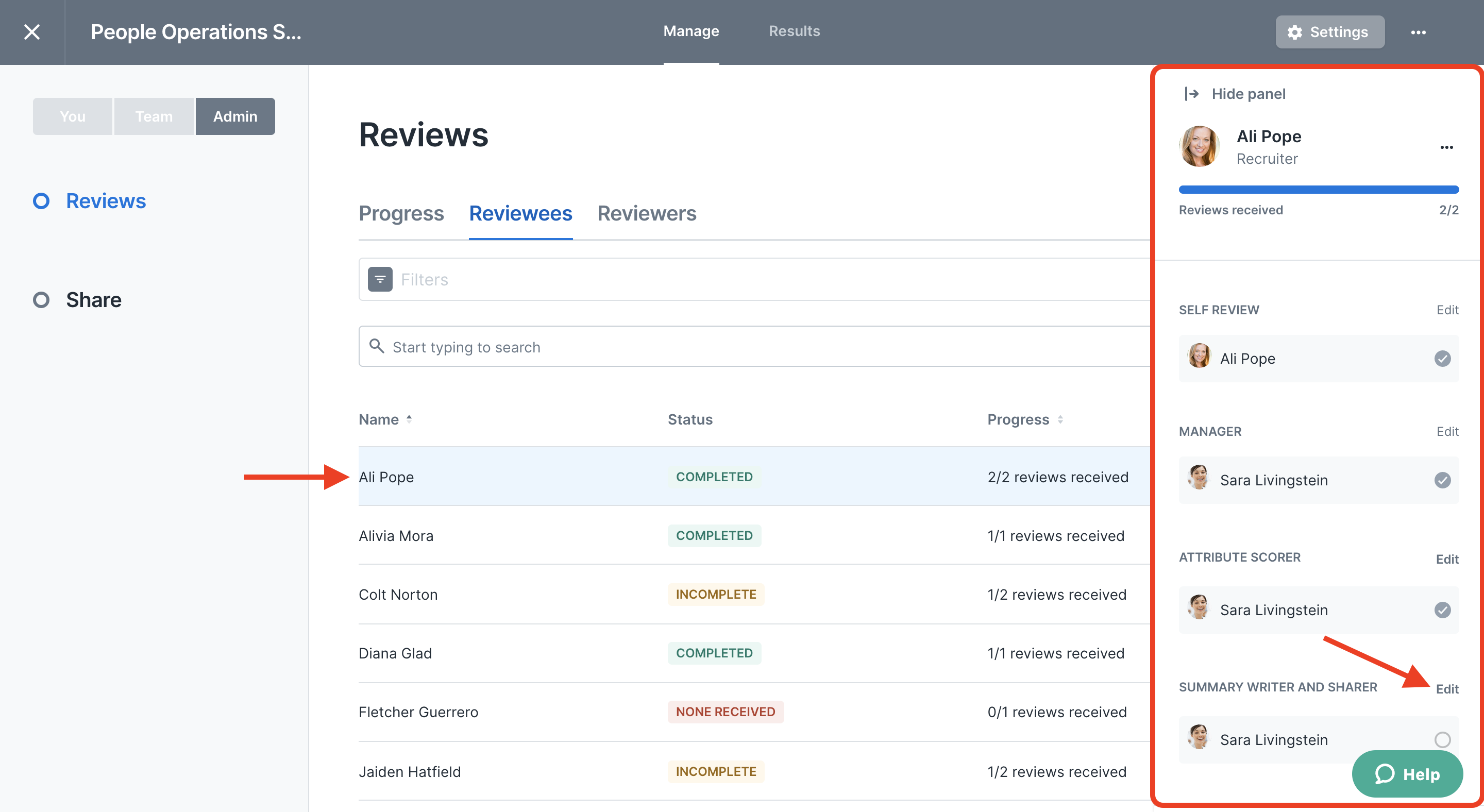 Step 5: Click the X next to the name of the current summary writer and sharer.
Please note, at this time only one person is allowed to write a Reviewees' summary and share their packet.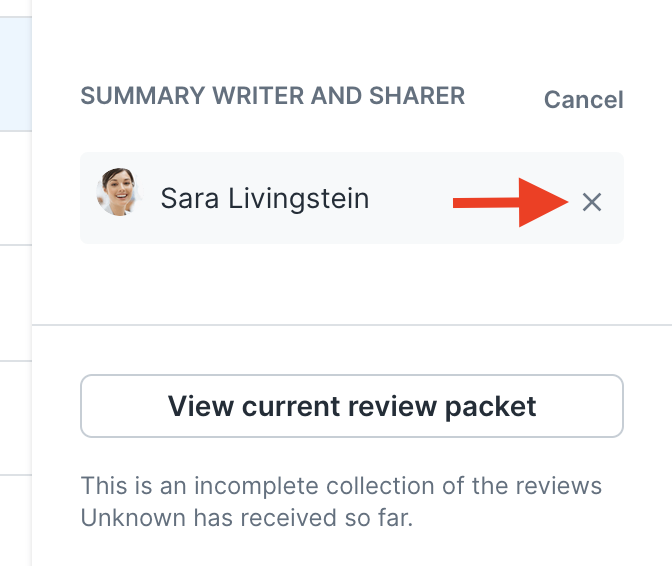 Step 6: Type the new summary writer and sharer's name and select Enter.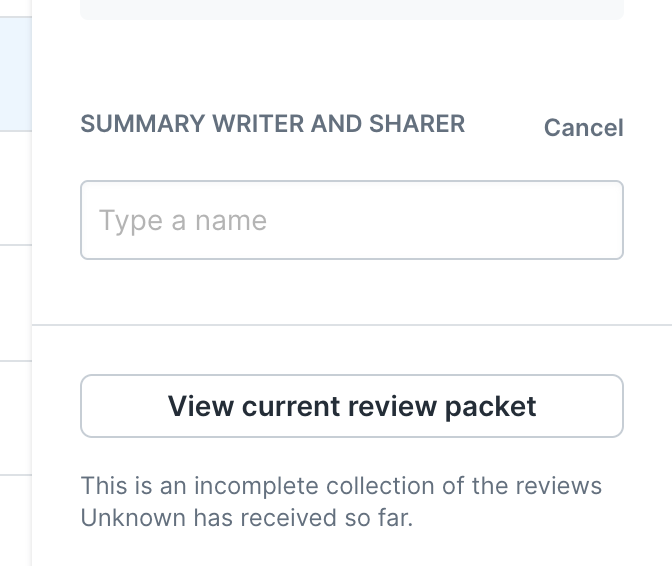 Step 7: Remember to Save!