Company goals are visible to the entire company by navigating to Company goals on the Goals Page.

Or by navigating to the People page, selecting your organization's name, and then "Goals."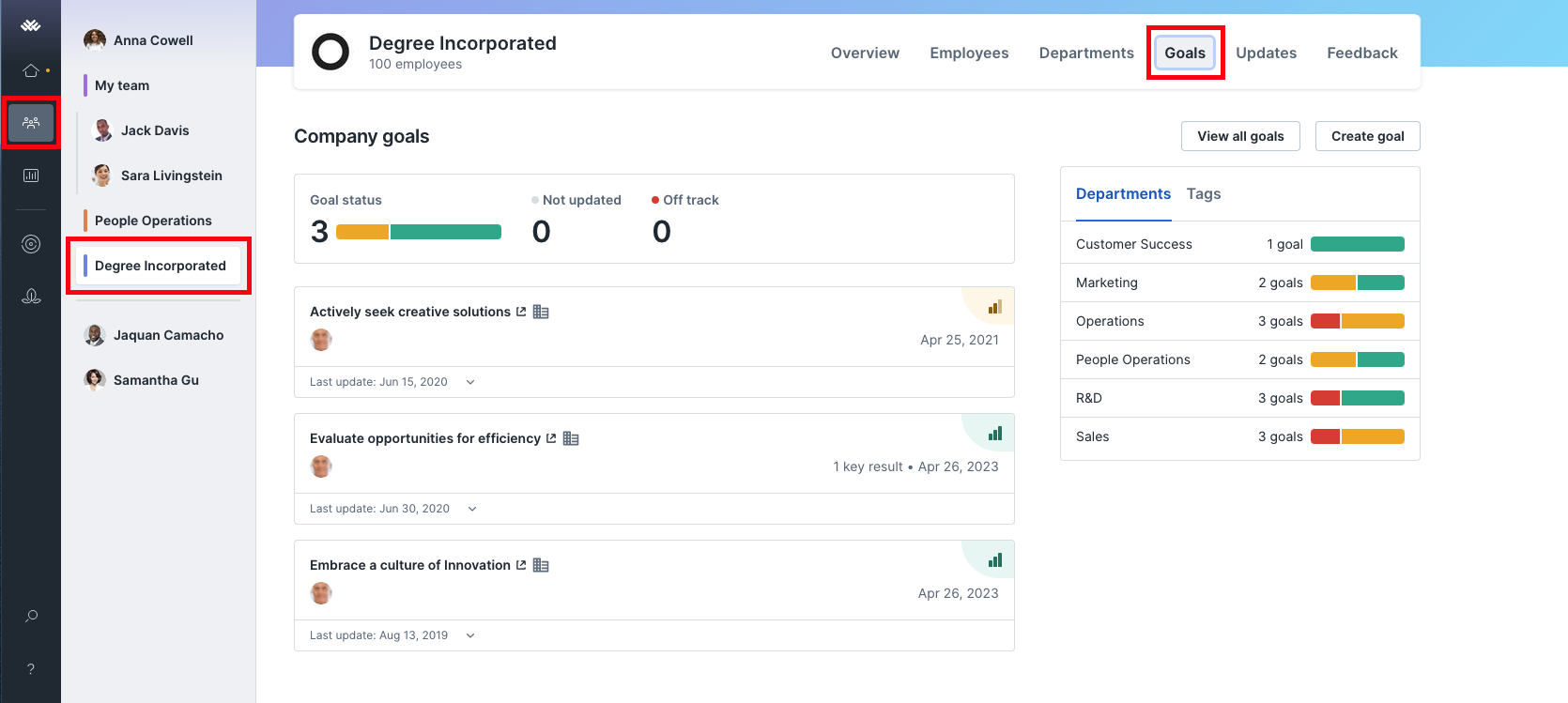 To create a company-level goal, you will need to be either a Super Admin or be given special permission by your Super Admin!
How to Create a Company Goal
Step 1: Create a goal.
Step 2: Click on "Type" and select "Company" from the dropdown.
As a reminder, company goals are public and visible to your entire org!